Best Movies of Fall 2011, huh? Yes, I totally see what you mean! With so many new movies scheduled to air this fall, it's very hard to tell which ones are worth watching. I've been reading a lot about new movies in this past couple of months and that helped me create a list of movies that I think will be the best movies of fall 2011. I'm not sure if we all have the same taste in movies, but I bet you'll like most of these so don't waste a second more but take a peek at my list of best movies of fall 2011 now:
---
1

Abduction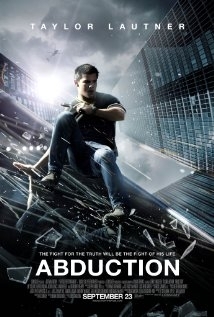 Scheduled for September 23rd, action thriller Abduction sure sounds like something I'm going to have a lot of fun watching. Will it be one of the best movies of fall 2011? Certainly – if you like this genre, of course! Nathan Harper (played by Taylor Lautner) is basically a guy who's yet to figure out all the ugly things buried in his past and it all starts when he accidentally finds his childhood photo posted on the missing persons internet site. However, realizing he knows nothing about his biological parents is the least of his concerns as this shocking discovery triggers a series of events that will literally keep sitting on the edge of your seat.
---
2

Johnny English Reborn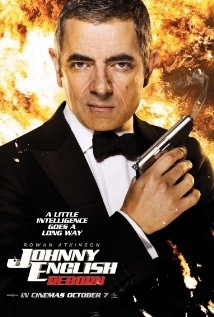 If you love Rowan Atkinson then you must be dying to witness the glorious comeback of the popular agent Johnny English! Fear not, as his secret location and a new mission shall be revealed on October 28th 2011! Many lives are at stake, a great conspiracy needs to be revealed and Johnny is, as always, the only person who can save the day, the world and the life of the Chinese premier. But, hush, if anybody asks you, you didn't hear it from me. In fact… you know nothing about conspiracies!
---
3

Jack and Jill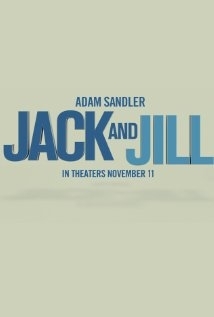 Adam Sandler plays Jack, just a normal guy from LA whose twin sister just decides to drop by for a visit one day… and then refuses to leave! Now, we all know Sandler is one hilarious guy but why should this movie be so special? In fact, why do I even think it's going to be one of the best movies of fall 2011? Well, simply because Adam Sandler also happens to play the role of Jill, the previously mentioned twin sister. Add Al Pacino and Katie Holmes to the cast list, try to imagine Sandler with boobs and you'll get a pretty good idea on why to watch it! Official release date is 11th November, ladies and gents, and I have a feeling this movie will be totally awesome!
---
4

Apollo 18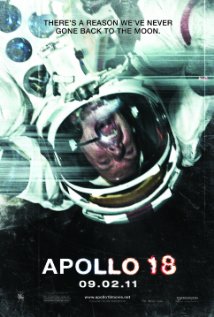 Okay, if you like creepy documentaries this is the movie you simply must watch in September because it shows something that was carefully hidden for years. As it turns out, Apollo 17 was not the last mission that involved sending people to the moon. Now, the reason we haven't heard about the Apollo 18 launch before is the fact that it was a secret mission and the reason they kept it secret for so many years… well, let's just say the astronauts made some pretty interesting videos that convinced our governments no man should ever step foot on the moon again! Do you believe in aliens? How about very mad aliens? I believe this is going to be one of the best movies of fall 2011.
---
5

Dream House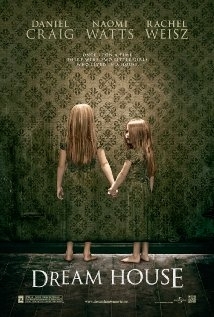 One man's home is another man's murder scene and, if you think I'm trying hard to demonstrate weird sense of humor you are wrong, as this is what this promising thriller is all about. A family moves into a new home only to realize unspeakable things have happened there and the only person who can help Libby and Will Atenton (Daniel Craig & Rachel Weisz) to figure out what really happened is their neighbor Ann Paterson (Naomi Watts). Was a husband really capable of killing his own wife and kids? Are the townspeople right? Well, I guess we'll have to wait for the premiere scheduled for September 30th to find out…
---
6

Bucky Larson: Born to Be a Star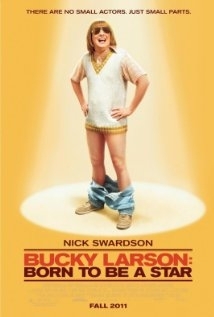 Saying this wacky comedy is one of the best movies of fall 2011 would certainly be a risky move but I'm going to make it simply because I think the story is weird to the point that it could actually be a cool movie. You see, Bucky is not a very special guy and he has no special goals… at least not until he finds out that his parents used to star in adult movies! Hoping these kind of things run in the family, Bucky decides to give it a shot as well! Now, I certainly hope directors and writers have done their job as I'm expecting an unusually funny movie!
---
7

Immortals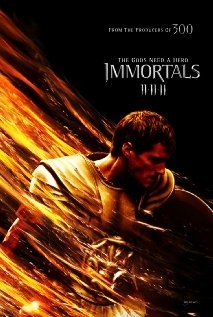 Scheduled for 11/11/2011, this movie certainly promises to become as famous as Troy. The plot is very interesting too so if you love history, myths and legends, I'm sure you'll have a lot of fun watching it. Mickey Rourke will play the role of King Hyperion, a mortal who hopes finding the lost Bow of Epirus will give him powers strong enough to defeat Gods and become the one and only ruler of the world.
I hope you think these movies will prove to be the best movies of fall 2011. I think they will and I'm especially looking forward to that scary Apollo 18 alien story. How about you? Are you looking forward to seeing only the best movies of fall 2011 on any movie pretty much does it for you in times of boredom? If you've been seeing previews that pique your interest, let me know what you think the best movies of fall 2011 will be, too.
Top image source: wallpapersmovie.com
More
Comments
Popular
Recent