7 Epic Black and White Romances ...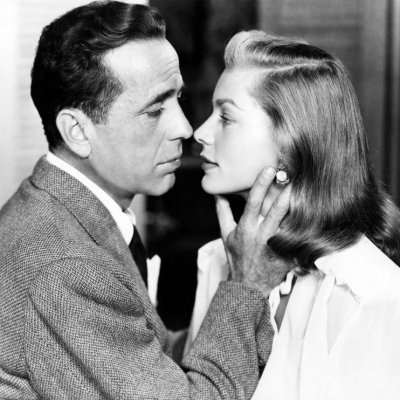 I think the wonderful thing about black and white movies is their innocence. You just know when you pick a black and white movie the sex and violence and bad language is practically non-existent. So when you want a sweet, touching romance, a story where love is the center of attention, get lost in an epic black and white movie. Any of these is a good choice.
1.

The Philadelphia Story (1940)
Starring some of the most iconic film actors the industry has ever known in Katharine Hepburn, James Stewart and Cary Grant, The Philadelphia Story is undoubtedly one of the greatest black and white romance films ever. The tale of a love triangle between a woman and two devoted men has everything: funny dialogue, strong on-screen chemistry and truly touching romantic and dramatic moments. A great chance to see some outstanding actors in their golden age prime.
Buy at itunes.apple.com
2.

Brief Encounter (1945)
Brief Encounter brings to life the intense and heartbreaking story of a married woman who befriends a handsome doctor one day at the train station while returning home, and their budding friendship soon becomes much more than that. Quite thematically brave for its 1945 release, the film examines issues like infidelity and the consequences that it has for many more people than just the two romantically involved protagonists. A real, bona fide classic.
Buy at itunes.apple.com
Humphrey Bogart and Ingrid Bergman embark on a breathless yet problematic partnership in this 1942 classic romance movie. Casablanca signifies everything that was great about old Hollywood, a captivating tale performed by world class actors, and a tale that will live long in the memory and change your expectations of romance forever! And it has one of the most misquoted lines in film history – Rick does not say "play it again, Sam". He says, simply, "play it, Sam."
Buy at itunes.apple.com
Roman Holiday was Audrey Hepburn's breakout role, earning her an Oscar, and with a leading man to play with like the gorgeous Gregory Peck, it's not hard to imagine making the romance feel authentic! The tale of a runaway princess trying to live a normal life is the stuff of fairytales, and it really adds to the romantic side of the story.
Buy at itunes.apple.com
5.

It Happened One Night (1934)
Frank Capra's masterpiece is the perfect blend of classic screwball comedy and heartwarming romance. The story of a brattish heiress who marries against her father's wishes, only to find herself sparking a connection with the reporter that she hires to help her reunite with her husband is a real showpiece for the golden age of Hollywood. Stylish, funny and touching - it might become one of your favorites!
Buy at itunes.apple.com
6.

His Girl Friday (1940)
Yet another classic fronted by Cary Grant, His Girl Friday is about a newspaper editor who tries to win back his ex wife the day before her wedding to another man. The film is really interesting because it takes place all in one day and mostly in one room, but it is still absolutely riveting and contains some great romantic moments and gestures.
Buy at itunes.apple.com
7.

Bringing up Baby (1938)
The combination of screwball comedy and romance seems to have been a very popular one from the late thirties to the early fifties, and arguably the best example of this is Bringing Up Baby starring Katharine Hepburn, Cary Grant and a huge leopard! The quirky tale of an eccentric young woman, her pet leopard Baby and a straight-laced paleontologist is full of fun adventures and irresistible building romantic tension between the two main characters. Hepburn and Grant have great chemistry together and this film is now considered one of the very best ever.
Buy at itunes.apple.com
If you're in the mood for a romcom, pass on the modern stuff and go black and white. Or maybe you just want pure old fashioned romance? Either way, there are some awesome black and white romance movies.
Do you have a favorite?
P.S. Pass the popcorn!
{{#comments_count}} Show Commnents ({{comments_count}}) {{/comments_count}}