7 Exciting Movies You Wish Could Happen in Real Life ...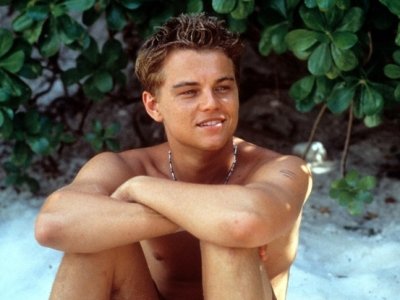 You know those exciting movies that you just wish could happen to you, but you know they probably won't? These movies take your breath away. Sometimes they can be scary, at other times they provide the kind of romance that sets your expectations ridiculously high when it comes to relationships. There are so many exciting movies out there, it is hard to narrow it down to just seven. I'm still going to give this a good go though…
The idea of a fun, party-loving community tucked away on a secret island just off Thailand seriously appeals to me. Aside from the shark attacks and gun-toting Thai guards, this is one of those exciting movies I rarely get bored of. The Beach is based on a book by Alex Garland, which (as usual) is much better than the film. However, as far as films go, this adaptation isn't bad. Not only does it feature Leonardo DiCaprio, it has a good old dose of Tilda Swinton too.
When I wrote my post on romantic movies I managed to miss this. HOW? It is clearly one of the best. I feel like I can do it justice here too, so thanks to the commenters who highlighted it! Just think back to when you were a teen and vacationing with your parents. How amazing would it have been to just learn a dance flawlessly, bust old-aged thieves, have a liaison with your dance instructor, and defy your parents on stage? Forget guns and Thai beaches, this is real excitement!
Remember that cute little animal cracker scene between Ben Affleck and Liv Tyler? That always gets me. Anyway, if I could be a part of Armageddon, I'd be right up there on the asteroid trying to blow it apart. Hopefully my version would save Bruce Willis, but then I guess it wouldn't be very sad? I do love a good almost-the-end-of-the-world type film. This is my nineties classic and I love every second of it.
Last night I watched this really amazing program by a guy called Derren Brown that involved him successfully staging an art robbery using elderly people. That got me thinking; there is still time for me to pull off heists with seriously good looking accomplices yet. Plenty of time, in fact. It took a little while for my friends to convince me to watch the Ocean's series. Since then, the idea of pulling off robbing a Las Vegas casino has seriously appealed to me.
My god, when they remade this seventies classic into a film using Cameron Diaz, Drew Barrymore, and Lucy Liu, I was beyond thrilled. I've only watched a few episodes of the TV series. As I am not a child of the seventies, I can't really comment on whether the films matched up. To my teenage self, these ass-kicking ladies solving mysteries were truly exciting. I especially love the second film, mainly because it features John Cleese.
I've always found that people have a love-hate relationship with this film. For those who haven't seen it, it tells the story of a young wannabe journalist chasing fame on the dwindling rock scene. There's plenty of groupies, drugs, affairs, and tales of bands selling out. The whole life on the road with a band is what appeals to me, less so the whole overdose in a New York hotel room. I especially love the bit when they all sing Elton John's "Tiny Dancer" together!
Okay, bear with me here. A musical starring Julie Andrews as a nun (of all things) doesn't sound THAT thrilling. However, this film does involve some seriously scary robotic kids, a super-hot widower, and fleeing the Nazis. As a slight musical addict, the songs are a major bonus. As is the romance, skipping through hills, more seriously hot army men…I could probably take a pass on the fashion, though.
There are other exciting movies I am quite glad will never happen to me in real life. That includes City of God (no drug lords, please), The Day After Tomorrow (I sort of don't want to see anybody freeze to death), and Titanic (still angry about Rose and the wood. Who isn't?). So those on this list are exciting without being terrifying. As I missed out on good old Dirty Dancing on my romantic movies list, please chip in with the exciting movies you wish could happen to you in real life!
{{#comments_count}} Show Commnents ({{comments_count}}) {{/comments_count}}