Insightful Films to Inspire Aspiring Journalists ...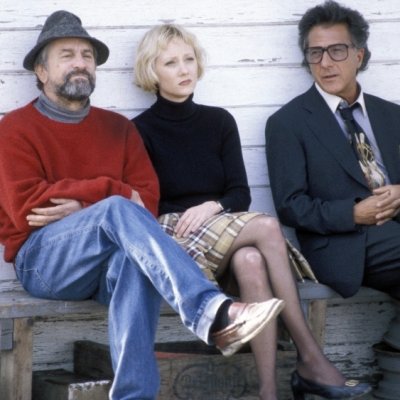 One of my favorite activities in college was watching movies for journalists - well, aspiring journalists to be exact - because it gave me and my friends a sneak peek of the pressures and pleasures of the media world. I studied Mass Communication but as my program offered more units on journalism, by my second year, I was already contributing articles to newspapers. Here are some movies for journalists that I viewed some years back with insights that those who want to become reporters/journalists can maybe take note of:
A 12-hour stint during the evening shift of Los Angeles' leading daily newspaper "- 30 - " tells the tale of the City of Angels as it is faced with one major crisis after another. It's a personal favorite of Hollywood leading man Jack Webb who stars as the no-nonsense city editor. This is a 1959 black-and-white film so it is one of the great movies for journalists and aspiring journalists to watch as it shows you that the practice of journalism dates back several decades ago.
This movie is about a man who did not just sugarcoat the truth but completely fabricated it. Starring Hayden Christensen as the truth-fabricating genius reporter Stephen Glass, Shattered Glass is a warning movie to any journalist to report what's real and not make up stories for the sake of getting your stories published. It's also a movie that defines fiction from news.
What's a day like in the life of a journalist? How do they manage to work long hours in keeping a nose for news and spending time with their families? In this film with Michael Keaton acting as Henry Hackett, the metro editor of New York Sun, viewers will see that the newsroom is a place of colorful characters and attitudes. Viewing it (again!) earlier today reminded me of my days as a full-time reporter, when my phone would still ring even in the wee hours of the morning and when sleep was not as important as it is now. But there was always something to celebrate, especially when the paper is put to bed.
Cate Blanchett stars as the Irish crime reporter, Veronica Guerin, who was murdered on June 1996 for her reports involving drug lords and drug-related crimes. This is a movie that presents the danger of being a journalist and one that makes you ask the question: "Is a story worth dying for?"
Join Robert De Niro and Dustin Hoffman in this dark comedy film that gives journalists more than one reason to maintain a cautious relationship with public relation (PR) experts. My husband laughs about this as he is in PR but he can't help but agree that this is a film that makes you laugh to your wit's end and then some. It makes you think about the kind of news that we see and read.
6.

The Year of Living Dangerously
Mel Gibson is Guy Hamilton, an Australian journalist on his first international assignment in Jakarta, Indonesia in the midst of a political turmoil. Hamilton had difficulty in his new job as his predecessor left him without introducing him to his contacts. This movie shows how a reporter's personal and professional relationships affect his/her job. It also makes you wonder if you're willing to expose even the people close to you to get that big story.
7.

All the President's Men
This really was the film that encouraged me to be a journalist. For the younger generation who doesn't know of the details of the Watergate Scandal (that led to the resignation of former US president Richard Nixon), watch this movie. The movie introduced us to The Washington Post reporters, Bob Woodward and Carl Bernstein, who "followed the money" and uncovered a string of stories that ultimately pointed to the White House.
What do you think of these movies?
{{#comments_count}} Show Commnents ({{comments_count}}) {{/comments_count}}