Check out Some Little Known Facts about Disney's Frozen ...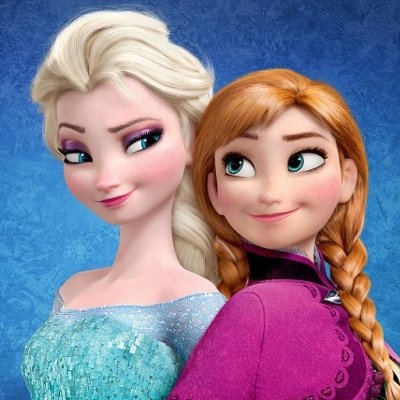 How many facts about Disney's Frozen do you know? Despite being released last year, 2014 was the big year of Frozen. The 3D computer-animated film has been huge all year and it's set to get even bigger this Christmas, with Frozen outfits and dolls being the most in-demand items on Santa's list. So it goes without saying that you'll get plenty of use out of these little-known facts about Disney's Frozen.
One of the strangest facts about Disney's Frozen has to be that Elsa was originally going to be the bad guy. Yep, in early scripts, Anna and Elsa weren't sisters. In fact, Anna was originally going to be a lowly peasant, whilst Elsa was going to be an evil queen, with a coat made out of weasel coats. Crazy.
2.

The CGI is Impressive…
Frozen isn't the first 3D computer-animated Disney film, but it's definitely one of the best. So how did the animators get the facial expressions so perfect? By filming the actors and actresses, of course. The sound booths were fitted with cameras, and the actors facial expressions digitally reproduced. Those eye-rolls are all the more impressive now!
3.

Tangled Makes a Cameo…
Hit pause during Anna's "The First Time in Forever," right when she's exiting the palace gate, and you'll see Rapunzel and Flynn from Disney's Tangled joining the song. If you haven't watched Tangled yet, you should definitely check it out – the 2010 film is full of feisty acting and some great songs.
4.

Elsa is Older than You'd Expect…
In fact, she's the only Disney Princess who isn't a teenager. While Anna is a fresh-faced 18, Elsa is actually 21, making her the oldest of the bunch (which goes right back to include Mulan, Pocahontas and Snow White). Director Jennifer Lee wanted to make Elsa a cool older sister – we'd say she's definitely done that.
Disney has a secret habit of hiding references to other Disney films in each new film, and that hasn't stopped in Frozen. Give it another watch, and this time keep your eyes out for characters and items from other popular Disney films. We'll give you a clue to get you started – look under the dresser at Wandering Oaken's Trading Post and Sauna. Leave a comment and let us know whether you can spot it!
Instead of having his script written out in advance, Josh Gad, who voiced hilarious snowman Olaf, improvised. The producers kept the lines that they felt were the best fit for the character, and credited Josh with doing a great job of bringing the character to life. It's great news for Olaf fans – there are some hilarious scenes that ended up on the cutting room floor, but made the "Extras" film!
7.

Even the Credits Are Sassy…
Don't skip those credits – they are quite funny! Frozen features a disclaimer about boogers just after the credits lists, reading, "The views and opinions expressed by Kristoff in the film that all men eat their own boogers are solely his own and do not necessarily reflect the views or opinions of The Walt Disney Company or the filmmakers." Admit it, that's pretty funny!
8.

The Real Story is Dark…
Most people know that Frozen was based on Hans Christian Andersen's "Snow Queen." It's only a loose representation, though – the actual story is much too dark for a Disney film. Written in December 1844, the Snow Queen story focuses on the struggle between good and evil, as it is experienced between Gerda and her friend Kai. It features an evil troll that distorts the image of everything, a wise grandmother, a Snow Queen and some robbers…and it's definitely worth reading, if you haven' already.
9.

Frozen Might Be Just Part of the Story…
And now, we aren't talking about Frozen 2! An online conspiracy theory has linked together Frozen, Tangled and The Little Mermaid, and it's surprisingly believable. The theory goes that Anna and Elsa's parents were on their way to Rapunzel's wedding when their ship sank. Three years later, Flynn and Rapunzel visit the Frozen Kingdom for Elsa's coronation. That explains the sunken ship in The Little Mermaid, then! Do you think this could be true?
Want some more little-known facts about Disney's Frozen? Well, the whole film took over four years to complete, and there are over 2,000 different snowflakes that can be seen during the film. In the first script, Olaf was one of the guards at Elsa's palace. And just in effects alone, it took over 50 people to create Elsa's ice-palace-building scenes. What's your favourite fact about Disney's Frozen? And is it your favourite Disney film? Leave a comment and let me know!
{{#comments_count}} Show Commnents ({{comments_count}}) {{/comments_count}}