2015 has been all about the final part of The Hunger Games, and of course, the new Star Wars. We also enjoyed Jurassic World, Spectre, Terminator Genisys, and Pitch Perfect 2. So what sequels and serial episodes can we look forward to in 2016?
p.s. we don't have trailers for the new movies so I've included the originals to remind you of what you can look forward to.
Table of contents:
1

Alice through the Looking Glass

Tim Burton put a completely new spin on the classic Alice In Wonderland tale back in 2010. I can't wait to see what happens next!

Buy at: itunes.apple.com
2

Allegiant

Allegiant will be the third installment in the Divergent series, with Insurgent being a big young adult hit this year.

Buy at: itunes.apple.com
3

Alvin & the Chipmunks 4

Everybody loves a bot of Alvin, Simon and Theodore! Their last outing was in 2011's Chipwrecked, but they're back in 2016 with The Road Chip!

Buy at: itunes.apple.com
4

Neighbors 2: Sorority Rising

Neighbors was one of the breakout comedies of 2014, so it makes sense that a sequel would follow in quick succession.

Buy at: itunes.apple.com
5

Barbershop: the Next Cut

The Barbershop series might not be Citizen Kane or The Godfather but the movies are great for a night in with friends and I can't wait for number three!

Buy at: itunes.apple.com
6

Batman V Superman: Dawn of Justice

This epic meeting of two superheroes is technically the sequel to Man Of Steel; it's going to be epic!

Buy at: itunes.apple.com
7

Captain America: Civil War

2014's Winter Soldier was our last fill of solo Captain America action, but 2016 will rectify that with the much-anticipated Civil War.

Buy at: itunes.apple.com
8

The Conjuring 2: the Enfield Poltergeist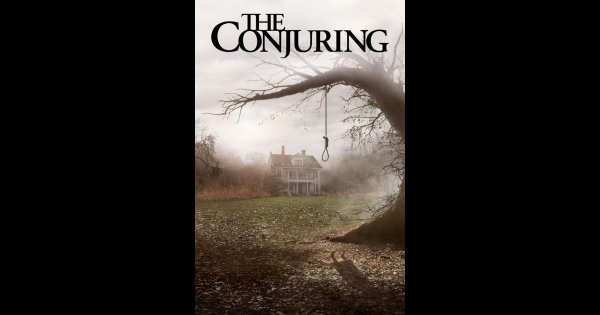 The Conjuring scared the crap out of everyone back in 2013, and now it's time to be terrified all over again!
Buy at: itunes.apple.com
9

The Equalizer 2

Denzel Washington is returning in this gripping anti-hero thriller that I hope will be as awesome as the first.

Buy at: itunes.apple.com
10

Independence Day: Resurgence

One of my favorite action movies of the 90s, I can't wait to see another installment of the Independence Day series! There's no Will Smith but we are compensated by the appearance of Liam Hemsworth.

Buy at: itunes.apple.com
11

Ride along 2

Kevin Hart and Ice Cube made for a great buddy cop movie pair, so much so that a sequel was inevitable!

Buy at: itunes.apple.com
12

Zoolander 2

Zoolander became one of the defining comedies of the 2000s, can Ben Stiller and co. have the same success in the next decade?

Buy at: itunes.apple.com
13

The Huntsman: Winter's War

The Huntsman: Winter's War is a sequel/spin-off to the awesome Snow White And The Huntsman starring Kristen Stewart and Charlize Theron.

Buy at: itunes.apple.com
14

X-Men: Apocalypse

Days Of Future Past was one of the best X-Men movies for years so let's hope Apocalypse is even better.

Buy at: itunes.apple.com
15

Now You See Me 2

The first Now You See Me back in 2013 gave us an awesome movie about magic and trickery. Hopefully the sequel can keep up the quality.

Buy at: itunes.apple.com
16

Teenage Mutant Ninja Turtles: out of the Shadows

Our favorite Turtles came back in a big way in 2014, and 2016 looks set to be another big one for Rafael and the gang.

Buy at: itunes.apple.com
17

Ice Age: Collision Course

It's been a while since film lovers had their fix of some new Ice Age fun, but that will change in 2016 with the release of Collision Course.

Buy at: itunes.apple.com
18

Star Trek beyond

A lot of people were disappointed with 2013's Star Trek Into Darkness, but so far the latest sequel Star Trek Beyond looks much more promising.

Buy at: itunes.apple.com
19

Bourne 5

This one is still so secretive that it doesn't even have a title yet, but I'm sure looking forward to seeing Matt Damon back in the role!

Buy at: itunes.apple.com
20

Bridget Jones's Baby

Women around the world rejoiced when we discovered that there was going to be another Bridget Jones movie. I think we see a little bit of Bridget in us!

Buy at: itunes.apple.com
21

Underworld: Next Generation

Kate Beckinsale has kicked ass in the Underworld series for years, and she will continue to do so in 2016's Next Generation.

Buy at: itunes.apple.com
22

Jack Reacher: Never Go Back

I love the fact that Tom Cruise can still be an amazing action movie hero in his 50s, and he's back once again with the sequel to 2012's Jack Reacher.

Buy at: itunes.apple.com
23

Inferno

It will have been seven years since we've seen Tom Hanks bring Dan Brown's Professor Langdon to the big screen; I've missed these guilty pleasure action thrillers!

Buy at: itunes.apple.com
24

Kung Fu Panda 3

We all like a bit of animated silly comedy every now and then, and in 2016 we'll have the third installment of Kung Fu Panda to keep us going!

Buy at: itunes.apple.com
25

Crouching Tiger, Hidden Dragon: Sword of Destiny

It feels like almost a lifetime ago that this movie opened up Asian cinema to a whole new mainstream audience; it's about time they made a sequel!

Buy at: itunes.apple.com
26

My Big Fat Greek Wedding 2

My Big Fat Greek Wedding was one of the most underrated comedies of the 2000s. I'm so happy that we get to see another movie about this crazy family!

Buy at: itunes.apple.com
27

London Has Fallen

In 2016 we get to see all of the crazy action that went down in the USA move across the pond to good old London. (Sequel to Olympus has Fallen)
28

Amityville: the Awakening

The last installment of the Amityville saga was a disappointment, but early indications hint that The Awakening is going to be a return to form like the excellent 2005 original remake.

Buy at: itunes.apple.com
29

Ouija 2

The first Ouija movie was super fun and super scary. Here's hoping that the 2016 sequel will be just as much of both!

Buy at: itunes.apple.com
30

The Strangers 2

The Strangers becomes one of the surprise horror hits of 2008, and now many years later we get a second installment to make us scared in our own homes all over again!

Buy at: itunes.apple.com
31

Finding Dory

I have to say I might be more excited about this sequel than any of the others! Finding Nemo is one of my favorite Pixar movies and I absolutely love Dory. Can't wait!

Buy at: itunes.apple.com
32

The Best Man Wedding

This long awaited sequel to The Best Man Holiday has already been pushed back a couple of times, but it looks like 2016 is going to be the year!

Buy at: itunes.apple.com
33

Rings

The Ring series was something of a horror phenomenon in the 2000s, and it's looking to carry on with another installment next year called Rings!

Buy at: itunes.apple.com
34

Mechanic: Resurrection

You know what you're going to get with a Jason Statham action movie, so hopefully the sequel to The Mechanic will follow in the same fun pattern.

Buy at: itunes.apple.com
35

Rogue One

Though not exactly a sequel, Rogue One is a Star Wars spin-off that will take place after the events of Revenge Of The Sith. The more Star Wars there is, the happier I am!

Buy at: itunes.apple.com

Which are you most looking forward to? Have I missed any you know of?

Please rate this article