7 Reasons I Love Watching Ghost Adventures ...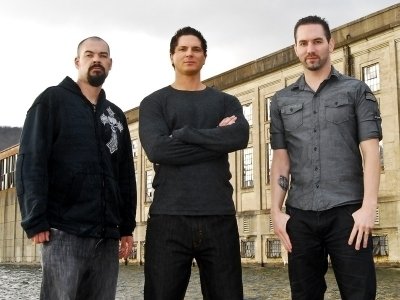 If you're a fan of paranormal investigation shows, you've probably seen or heard of Ghost Adventures at some point. Some people feel that it's fake, while others are pretty hardcore supporters of the show. I admit, I look forward to watching the show and although I'm not 100% convinced of whether all of their findings are legit or not, it's still a really entertaining show to watch! So whether you're a budding ghost hunter or you just like to scare yourself every now and then, I'd like to share the reasons why I love watching the Ghost Adventures crew (GAC) with you.
I've seen a handful of other paranormal investigation shows before, but none of them compare to the personalities you'll find on Ghost Adventures. Zak Bagans, Nick Groff and Aaron Goodwin are the investigators on the show and they all have very distinct personalities. Zak is the leader, Nick is the serious, level-headed one and Aaron is kind of like the clown of the group. The camaraderie between the three of them is enjoyable to watch as they take their investigations seriously, but still know how to have a good time and poke fun at one another.
Although the show is about paranormal investigations, it is on the Travel Channel so the GAC travel around the world to investigate haunted locations. They've been to plenty of locations in the U.S. but they've also traveled to Italy, Romania, England, Scotland and Canada to name a few. Most episodes involve interviews with local historians and visiting points of interest so you get some history on the lockdown locations in addition to the investigation.
Most people who watch ghost hunting shows are just interested in the evidence and I totally get that. I don't have any background knowledge on ghost hunting equipment, but I love analyzing the evidence that the guys gather. On some investigations, the guys capture orbs, apparitions or disembodied voices on camera and it's really fascinating to watch. They also do their best to try and debunk any evidence they capture which I think is really cool as most shows don't do that.
No matter what evidence is found during an investigation, the enthusiasm of the GAC is palpable and contagious. I love watching people do what they love and these three truly put their all into the ghost hunting adventures. Their passion for gathering evidence of the paranormal is evident and the enthusiasm of the three makes the show so much more interesting and scary.
Zak, Nick and Aaron have great chemistry and once you start watching the show, you feel like you know them. If there's some activity going on in a spooky basement, Zak always sends Aaron down and as frightened as Aaron might be, he always make the best out of the situation. The guys do their investigations in the dark and only use their night vision cameras to get around so you can imagine why even three tough guys would be a little hesitant to roam through haunted grounds alone.
Again, I don't know much about ghost hunting equipment, but they're able to capture some pretty compelling evidence with what they have. Usually the guys will have digital thermometers, electromagnetic field meters (EMF), audio recorders, the Ovilus device and a number of different cameras. It's really interesting to see all the different pieces of equipment, what they can capture and watch the guys try to communicate with ghosts.
Capturing evidence of the paranormal is intriguing, but the stories behind the haunted locations are also rather captivating. Almost all of the stories involve some sort of death and tragedy, but the circumstances surrounding the death are often creepy and haunting. From Lizzie Borden to Dracula to mental institutions, there are so many gripping stories that you discover from watching the show.
Now you know the reasons I love watching Ghost Adventures. It's a thoroughly entertaining and thought-provoking show that I look forward to each week. They've covered a ton of great locations, but I really hope they visit some spots in Asia in their upcoming shows. Are you a fan of ghost hunting shows? Are there any locations you think Ghost Adventures should investigate?
{{#comments_count}} Show Commnents ({{comments_count}}) {{/comments_count}}