These 13 Movies Are Perfect for Your Next Girls' Night ...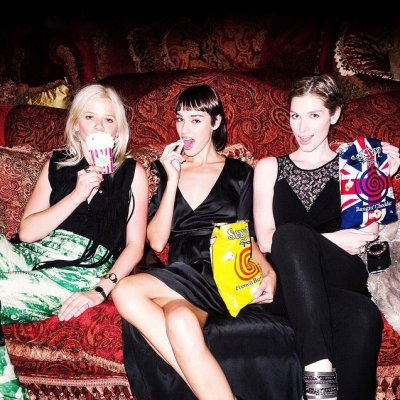 Every now and then you need to de-stress and one of the best ways of doing it is to let your hair down, put your pajamas on and have a girls' night, complete with a giant stack of fun movies to watch till you're too tired to go on! Here's my list of movies perfect for just such a girls' night.
PS: I've not included any animated movies here because they need a list of their own right?
How much fun is this movie, right? An adaptation of Jane Austen's Emma, Alicia Silverstone makes you laugh and smile all through the evening and watching it with your girlfriends just makes it even more fun!
itunes.apple.com
What's better for a girls' night than warring cheerleaders -right? Throw in Kirsten Dunst and Eliza Dushku and you have a definite hit. This one is almost a classic when it comes to the high school genre of movies. Super fun.
itunes.apple.com
Another classic, Reese Witherspoon as a stereotype-breaking lawyer (even as she reinforces quite a few of the clichés) is fabulous. One of my personal favorites, Legally Blonde is always fun to watch with a bunch of your girlfriends and lots of popcorn!
itunes.apple.com
4.

Romy & Michelle's High School Reunion, 1997
No girls' night is complete without this epic movie! Lisa Kudrow and Mira Sorvino are perfect as Romy & Michelle. This is one movie that'll have you laughing all through. What could be more fun right?
itunes.apple.com
With Lindsay Lohan, Rachel McAdams and Tina Fey, Mean Girls has a cult following and is a must watch during any girls' night in. Best watched with lots of junk food!
itunes.apple.com
6.

The Devil Wears Prada, 2006
Anne Hathaway and Meryl Streep in one movie. I don't think there needs to be another reason to watch this absolutely fantastic movie!
itunes.apple.com
Patrick Swayze dancing. Patrick Swayze dancing with his shirt off. If that's not enough to make you swoon, little else will. A classic, Dirty Dancing has a fantastic OST and makes for a lovely watch with the girls.
itunes.apple.com
Musicals are always fun for girls' nights and Grease is amongst the best! With Olivia Newton-John and John Travolta romancing it up in this all time classic film, you're bound to have a great time!
itunes.apple.com
This is a movie guaranteed to make you hungry. Or make you want to cook up yummy treats. Either way, it's a lot of fun and has brilliant performances by Meryl Streep and Amy Adams.
itunes.apple.com
10.

Miss Congeniality, 2000
Sandra Bullock and Michael Caine in a movie with FBI agents, sinister murder plots, a beauty pageant and an ugly duckling turning into a swan, can only mean one thing – loads of fun!
itunes.apple.com
A movie dedicated to ABBA songs? If that isn't perfect for a girls' night I don't know what is. And the only thing making it better is that the movie stars Meryl Streep. Warm up those vocal chords I say.
itunes.apple.com
Patrick Dempsey and Kevin McKidd together in one movie. Talk about eye candy huh?! What else could your girls' night want right?
itunes.apple.com
13.

Sweet Home Alabama, 2002
A younger Patrick Dempsey and a super cute Josh Lucas both in love with a very pretty Reese Witherspoon. This love triangle with a twist is a lighthearted fun movie. The perfect way to spend a girls' night in, I think.
‌‌itunes.apple.com
‌
Spending an evening with your girlfriends should be all about tons of laughter, fun and a whole lot of relaxation. These 13 movies, in my opinion, help you do just that. What are the movies you like watching on your girls' nights?
{{#comments_count}} Show Commnents ({{comments_count}}) {{/comments_count}}