7 Upcoming Fairy Tale Movies to Look Forward to ...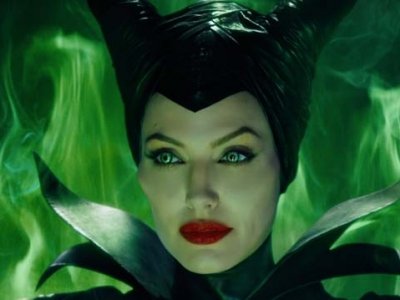 If you love "Frozen" and "Once Upon a Time," you'll be thrilled to learn that there are a slew of upcoming fairy tale movies to look forward to. However, animated movie fans will have to settle for live-action movies for now, since Disney isn't currently working on another CGI flick starring a spunky, saucer-eyed princess. It's hard to have too much faith in live-action fairy tale movies after bombs like "Red Riding Hood" and "Beastly," but many of these upcoming fairy tale movies sound rather promising:
This is definitely one of the most highly-anticipated upcoming fairy tale movies. Angelina Jolie haters will revel in getting to see her actually don horns to play the villain that they always knew she was, and her fans will enjoy seeing the gorgeous star being sinister sexy as one of Disney's most beloved villains. We'll get to see the back story of the sorceress who cursed Sleeping Beauty, and it sounds like she was actually rather sweet once upon a time. However, the powerful fairy gets betrayed, and she takes out her anger on poor baby Aurora. "Maleficent" hits theaters on May 30, 2014.
This sci-fi movie keeps getting compared to Snow White, and it's easy to see why. Mila Kunis plays a poor girl named Jupiter who scrubs toilets for a living. Unbeknownst to Jupiter, her mere existence is majorly pissing off the Queen of the Universe – the hottest janitor in the world has the same perfect genetic makeup as the evil queen, and this means that she can replace her or something. So of course the queen sends a genetically engineered huntsman (Channing Tatum) to track Jupiter down, and of course he decides to protect her instead of killing her. However, it's safe to say that he can't fool the evil queen with a deer heart in a world that's obsessed with the genetic makeup of people. The sci-fi fairy tale hits theaters on July 18, 2014.
You've got to be excited about this fairy tale flick loaded with famous faces and beloved storybook characters. The movie is a mash-up of different Grimm's fairy tales, and the stellar cast includes Anna Kendrick as Cinderella, Johnny Depp as a big bad wolf, Meryl Streep as a witch, and Chris Pine as Cinderella's prince. If you can't stop singing "Let It Go," you'll be thrilled to know that the movie is a musical. You can find a song to replace that "Frozen" earworm when this film hits theaters on December 25, 2014.
Like the movie above, this is another live-action Disney film. "Downton Abbey" actress Lily James will be playing the titular princess, and "Game of Thrones" star Richard Madden will be playing her prince. However, the supporting cast is where it's at. Ice queen Cate Blanchett will make a stellar wicked stepmother, and Helena Bonham Carter is surely going to be the best fairy godmother ever. I seriously just want to see the movie because of this incredible casting choice. Unfortunately, it doesn't hit theaters until March 13, 2015.
This movie is already making headlines because of the WTF casting of Rooney Mara as Native American princess Tiger Lily. This was definitely a terrible move, but the rest of the casting has been very solid. Fans of Colin O'Donoghue's Hook on "Once Upon a Time" will soon have their hearts pillaged by another hot, one-handed pirate. Garrett Hedlund is set to play Pan's mortal enemy, and Hugh Jackman has been cast as Blackbeard. The film is giving the classic fairy tale a new spin by setting it during World War II, and Peter Pan is going to be kidnapped by pirates and brought to Never Land. There he learns that it's his destiny to save the magical world from Blackbeard. The premise sounds a bit odd, but you can see if it works when the movie hits theaters on July 17, 2015.
Salma Hayek and Vincent Cassel have been cast in this movie based on Giambattista Basile's book of the same name. Basile compiled the collection of fairy tales that would later make up the works of the Brothers Grimm and Charles Perrault. These included Rapunzel, Sleeping Beauty, and Cinderella. "The Tale of Tales" movie is based on three stories from the book, but it's unknown if they'll be some of the more well-known stories or tales that are more obscure. Perhaps director Matteo Garrone will tackle some of the darker themes in the original fairy tales (the original Sleeping Beauty story involved rape and people being burned alive). There's no release date for this one yet.
The future of this movie is uncertain since director Guillermo Del Toro is always busy trying to get so many different projects up and running. However, hopefully he decides that it's worth taking a little extra time to focus on getting this one made. Emma Watson is already ready to play Beauty, and Del Toro told The Daily Beast that he's trying to "realize the Beast in a way that nobody has seen." The movie would be worth seeing just to get a glimpse of his vision of the Beast.
I'm having a hard time deciding what I'm looking forward to most: a fairy tale movie told from the villain's viewpoint; a new origin story for the boy who didn't grow up; Snow White in space; or a fun musical fairy tale mash-up. I think it's great that filmmakers are working so hard to find new ways to twist some of our favorite fairy tales, but I know some people might not agree with the idea of messing with the classics. Are you looking forward to any of these movies, or do you think that the twisted fairy tale trend needs to end?
Sources: insidemovies.ew.com, vulture.com, screenrant.com, movies.yahoo.com, flavorwire.com, movieweb.com, thedailybeast.com
{{#comments_count}} Show Commnents ({{comments_count}}) {{/comments_count}}