I've not always been an action movie buff. There was a time when all you'd find me watching was teary romance or a gut-busting comedy! My husband has "infected" me, I guess. Now, action is my favorite movie genre ever!
Table of contents:
1

Date Night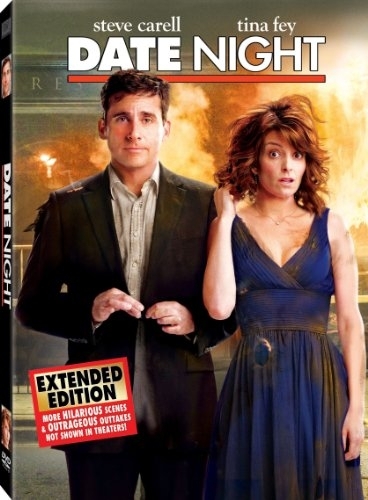 Price: $14.00 at amazon.com
Here's my most recently watched action movie. Ok, it's not all out action...it's considered action-comedy. I like a good mix of laughter and, romance and action, and this was perfect! Who knew a simple date in the city would be so complicated, huh?
2

National Treasure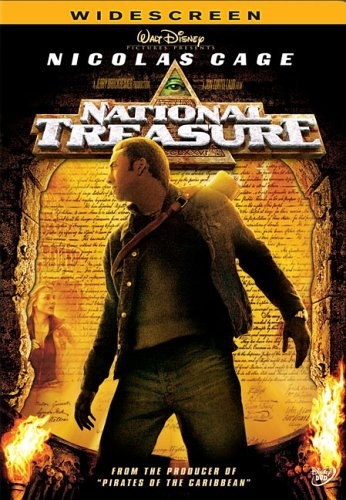 Price: $8.49 at amazon.com
I love Nicholas Cage movies! "National Treasure" was packed full of action - always kept you guessing as to what was next! There's nothing better than a good treasure hunt! They came back with a sequel to this that was just as good, if not better!
3

In the Line of Fire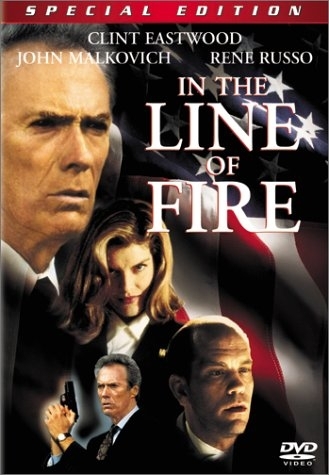 Price: $7.99 at amazon.com
Clint Eastwood is an icon in the film-making industry - at least in my book. There isn't too many movies that he's made that haven't been good. This triple-oscar-nominated film was no different! Phyco, mind games, assassination plots, secret service agents...yep, that's pretty much the definition of a great action movie!
4

Die Another Day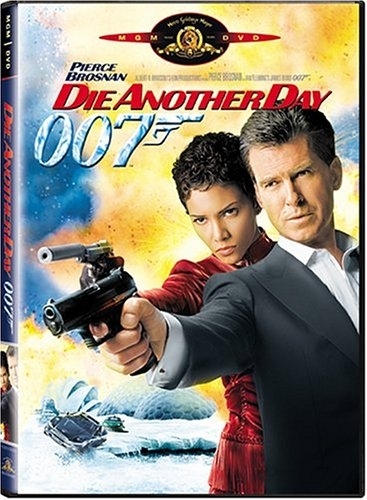 Price: $4.62 at amazon.com
"The name's Bond, James Bond." It's a line that's stuck throughout the years of 007 movies. Out of all the James Bonds, Pierce Brosnan is my favorite, and out of all Pierce Brosnan's 007 movies, "Die Another Day" is my favorite. I believe this was his final 007 movie. Staring with Halle Berry, the two make a great team for good versus evil, as they battle a man who has underwent DNA changes, giving him the ability to change identities.
5

Mr. & Mrs. Smith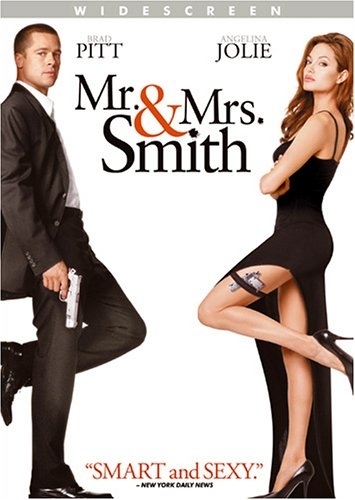 Price: $8.49 at amazon.com
Ah, the movie that brought Brad and Angelina together. If you've seen this movie, you have to love the chemistry these two had while filming it! The storyline is awesome: two married people, sharing a house and a bed, but not their life. The fact that both of them are assassins is never revealed to the other until they're hired to kill each other! That's where the plot gets interesting! I loved everything about this movie!
6

Bourn Identity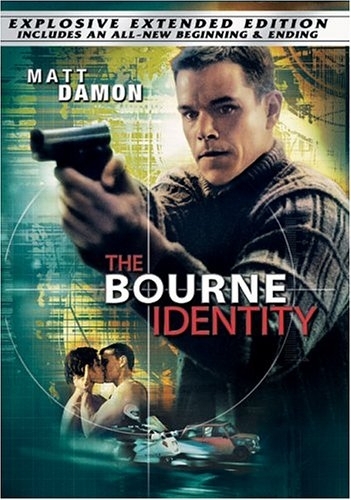 Price: $9.99 at amazon.com
Matt Damon is yet another one of my favorite actors. In the Bourne series, he portrayed so well, the life of a man who is owned by the government, and is being hunted. The only problem is, his memory is gone, and he has no idea who he is or where he learned his amazing kill skills! This series will take you through so many different emotions, as you become engrossed in the story!
7

Elektra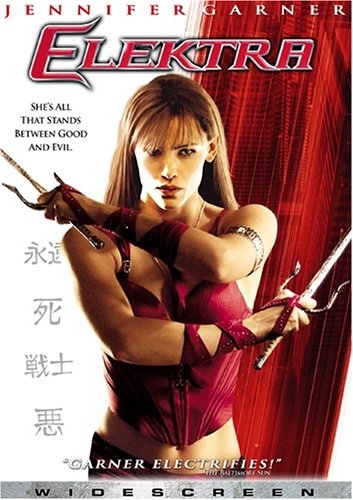 Price: $7.25 at amazon.com
What woman doesn't like a female action figure? Elektra is a Marvel comics movie on the female side of things. Oh, to be able to look as good as Jennifer Garner in a killing action movie, huh?
8

Rush Hour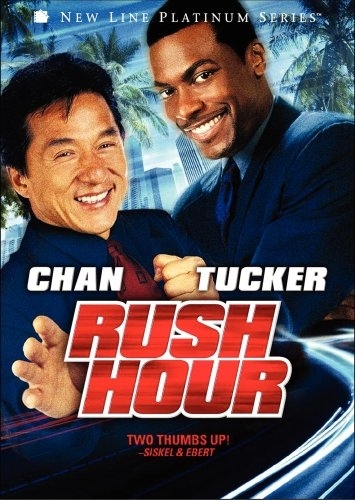 Price: $9.99 at amazon.com
Jackie Chan + Chris Tucker = lots of laughs and good action! Rush Hour 1,2 & 3 are all three great movies to see, if you haven't already. Chan and Tucker make a great team, complimenting the other in so many ways. And boy, does Jackie Chan know how to pull off great stunts! Even the "bad girls" in these movies can certainly hold their own! The Rush Hour collection, in my humble opinion, are classics to treasure!
9

Spiderman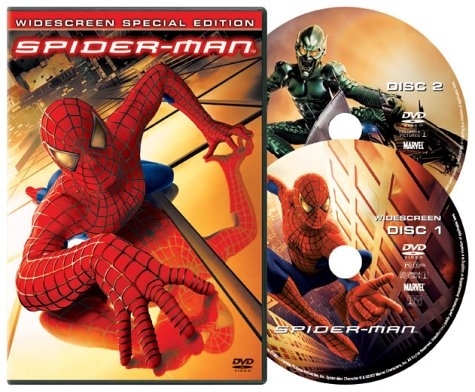 Price: $7.13 at amazon.com
Out of all the Marvel Comics movies more recently made, Spiderman has to be my favorite. Toby McGuire made the perfect Spiderman, and Mary Jane was excellently portrayed by the lovely Kirsten Dunst. As Spiderman battled the Green Goblin, Octavius, the Sandman, Eddie, the news guy turned rogue, and even Harry, his best friend.There is talk about a 4th Spiderman coming out this year! How exciting!
10

Cliffhanger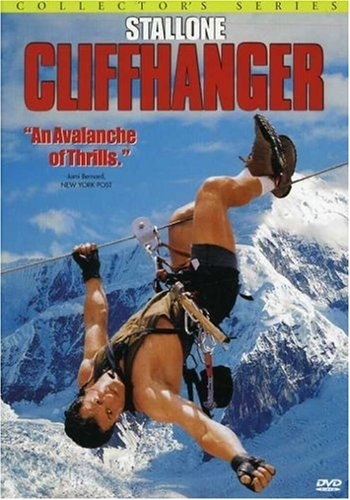 Price: $7.49 at amazon.com
Stallone is the actor that made me fall in love with action movies with this classic, "Cliffhanger" And this movie is the ticket to Stallone's great success! I love a bit of romance mixed with a lot of edgy moments where you are dying to find out what happens next!
11

The Quest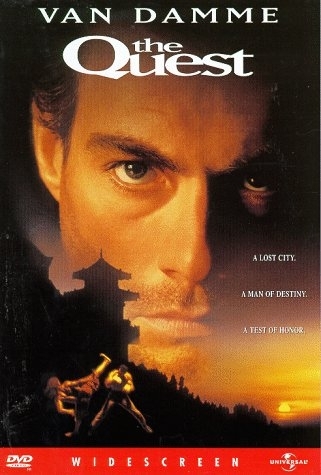 Price: $13.49 at amazon.com
Who wouldn't love a movie with the sexy Jean-Claude Van Damme staring in it? "The Quest" is a masterpiece of martial skill and a great storyline! Van Damme plays your average 1920's street criminal, stealing for survival of himself and his orphan gang of kids. "Things" happen, and he finds himself a prisoner on a ship, fighting for his life! His fighting skills pay off, as you'll see if you watch it!
Top Photo Credit: 20th Century Fox Movies
Please rate this article