I've always been a big fan of 007 films. Even as a teen, I couldn't help but admire the exotic cars, gorgeous filming locations, and of course, the spy who stole my heart-James Bond! Watching James Bond movie was a total escape for me and I think there's something for everyone in the film. Mystery, romance, lots of action, and tons of eye candy. So whether you're a longtime fan or new to the world of the International Man of Mystery, I've gathered 10 amazing facts about the film franchise you've gotta know now!
---
1

Will Smith Was up for the Role of Bond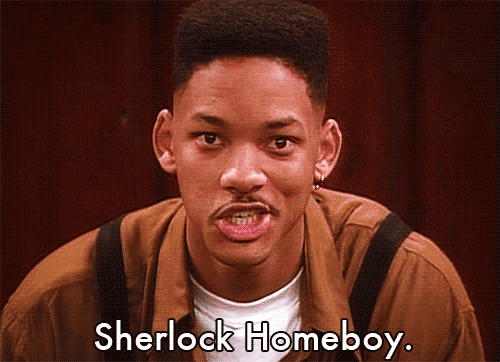 I think we're all aware that Will Smith is one badass actor and he kills it in just about every movie so I could easily see him playing the role of an international spy. Smith wasn't the only seasoned screen star to be considered for the role though, Mel Gibson, Gerard Butler, Liam Neeson, and even Robert Pattison were also up for consideration. What do you think, could you imagine any of those actors as James Bond?
---
2

James Bond Wore a Toupee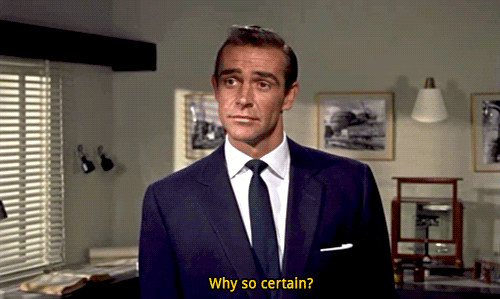 Yes, you read that right. Sean Connery, who played the role seven times, began balding at the age of 21 so he donned a toupee in the films. Honestly, I don't think anyone noticed or cared, Sean Connery was awesome as Bond! Another fun fact about Connery in the film is that director Terrence Young took Connery under his wing and showed him how to walk the walk and talk the talk so he appeared more refined.
3

The Producer of James Bond Films is a Woman!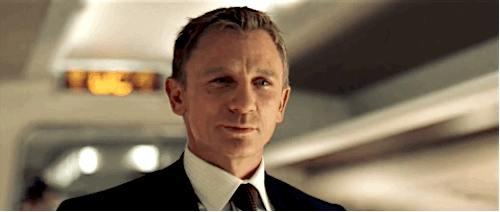 With all the testosterone in the movie, you would think it's a male-dominated film behind-the-scenes, but one of the producers of the film is one of Hollywood's most successful producers, Barbara Broccoli. Broccoli started working on Bond movies at the age of 17 in publicity then became Assistant Director, Associate Producer, and now she's the Executive Producer.
---
4

James Bond Has Been Shot over 4,600 Times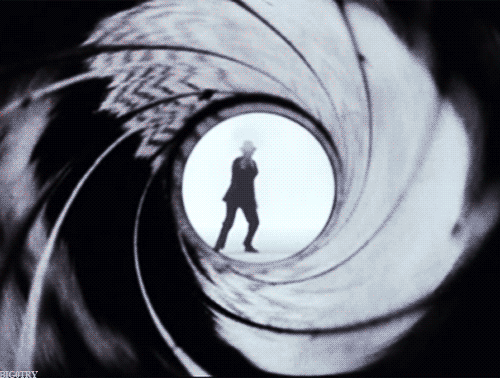 According to some film buffs, Agent 007 has been shot 4,662 times as of last year. With the new film Spectre being released this year, there's no doubt that count will go up. I don't know who can actually keep count of these things, but it's pretty interesting that he's managed to survive all these years!
---
5

One of the Actresses in for Your Eyes Only is Transgender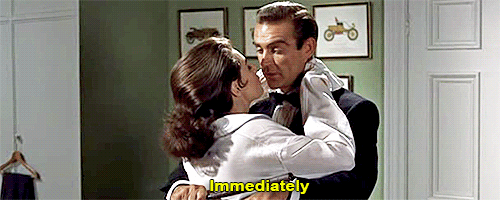 Caroline Cossey, an English model, is one of the world's most well-known transgender women and appeared in For Your Eyes Only which came out in 1981. At the time, a tabloid threatened to reveal that she was transgender which brought her modeling and acting career to a standstill. But, Cossey struck back by chronicling her journey in an autobiography titled I Am A Woman. Another fun fact, Cossey is also the world's first transgender person to pose for Playboy!
---
6

Gold is a Recurring Theme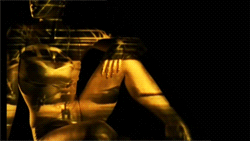 If you've been following Bond films for many years, you've probably noticed that gold comes up a lot. Three movie titles contained the world gold: Goldfinger, Goldeneye, and The Man with the Golden Gun and the James Bond novels were written on a gold-plated typewriter. Perhaps the most legendary images from one of the movies is when Tilly Masterson dies from suffocation after her skin was painted gold in Goldfinger. The scene was said to be inspired by the real life death of a Swiss model who was accidentally killed during a shoot. Because of concerns of suffocation, the film hired an on-set doctor and only parts of the actress were painted gold.
---
7

There is a Real James Bond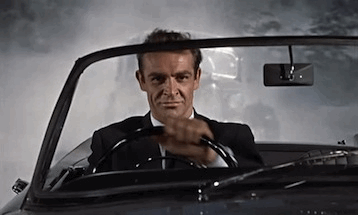 Think the novels and movies are all based on fiction? The real James Bond is an American ornithologist and author. Ian Fleming, author of James Bond novels, says he chose the name because it was short and manly. In return, Fleming even offered unlimited use of his name to the family of the original Bond to perhaps name a new species of ugly birds!
---
8

One of the Films Was Inspired by Star Wars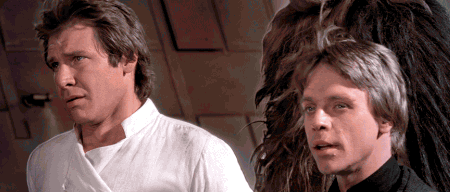 Clearly, there is no comparing James Bond movies to Star Wars, but it's interesting to know that the film Moonraker was inspired by it. Star Wars was a huge hit in 1977, as it remains today, and Bond producers decided to take the spy from land into space. Producers even went so far as to consult NASA to make the voyage more believable.
---
9

Aston Martin Has a Special Relationship with Bond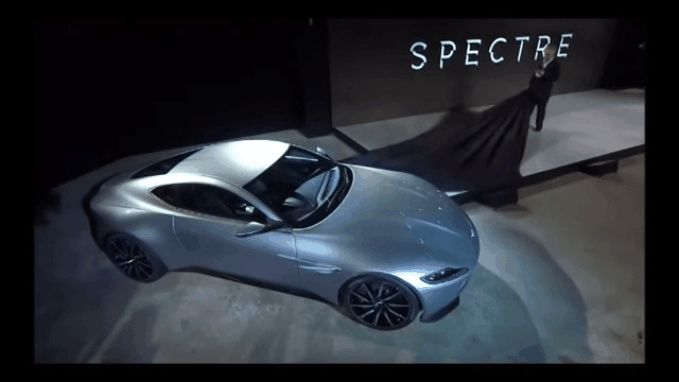 Aside from the fact that we see the sexy spy driving an Aston Martin in 12 of the 24 Bond movies, there are a couple of things that two share. First, in the latest Bond film Spectre, 007's Aston Martin was made from scratch. The collab started in 2014 between director Sam Mendes and Aston Martin and boy did the automaker deliver! Second, actor Daniel Craig was given a free pass to drive Aston Martins for life. Talk about incredible work perks!
---
10

Stephen Colbert Makes a Guest Appearance in Spectre?!

Not quite, but when Daniel Craig stopped by The Late Show to promote the new Bond movie, Spectre, the two of them did a hilarious skit spoofing the film on how renting a car is in the real world for the rest of us non-spies!

Now you know some little known facts about James Bond movies that most people don't know! Be sure you catch the latest Bond film, Spectre, premiering this Friday and be sure to share your movie review with us!
---
Comments
Popular
Related
Recent