Awesome movie soundtracks are what I live for sometimes. After watching a great movie and falling in love with some of the songs, I tend to listen to them over and over again. Music is so important in the movie that it really does make the whole movie. These are some of my favourite awesome movie soundtracks that I can't stop listening to.
---
1

The Great Gatsby
On iTunes: itunes.apple.com
This is by far the one of the most awesome movie soundtracks I have ever heard. This movie was amazing, but would it have been as good without the killer voices of Jay Z, Fergie and Lana Del Rey? I'm not sure… but I do know that the soundtrack is the best thing since sliced bread (agree?). This is one CD I can listen to from beginning to end and enjoy every single song. From dance music, to dark romance, you get every genre with this.
2

Walk the Line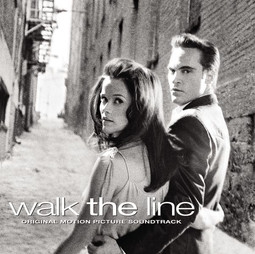 On iTunes: itunes.apple.com
This is a Grammy Award winning soundtrack released in 2005 with performances by Joaquin Phoenix and Reese Witherspoon. With the sweet sounds of old school love songs and even featuring deleted songs from the movie, this is a great listen for anyone who loves Johnny Cash and some classic country music.
---
3

(500) Days of Summer
On iTunes: itunes.apple.com
Indie. That's all you need to know. If you love indie music, get this soundtrack ASAP. The romantic songs that will ooze from your speakers will make your day. This is definitely a go to soundtrack for me when I am doing just about anything.
---
4

The Twilight Saga: New Moon
On iTunes: itunes.apple.com
Sure, you may not be a fan of the films, but the soundtracks are beautiful and dark. Death Cab for Cutie, Thom Yorke and Bon Iver makes this feel less like a teen cult vampire movie and more like a killer indie CD. If you want to listen to some touching dark romance and woo someone, this should be your next download. Trust me, you'll soon get over the fact that it is for a Twilight movie.
---
5

21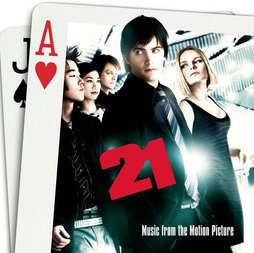 On iTunes: itunes.apple.com
This is a soundtrack you can easily listen to while getting ready for your big night out, or jamming in the car. With hits from Rihanna, MGMT and Mark Ronson, this CD is filled with bangers. Party music makes this movie that much more exciting and thrilling, as the movie is based on a couple of friends learning how to count cards. Maybe you could learn while playing this soundtrack?
6

Dirty Dancing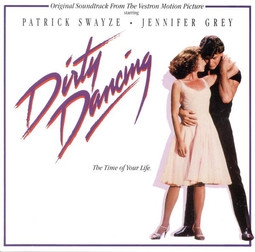 On iTunes: itunes.apple.com
How can you not love this movie? While Baby is learning to dance, we are falling in love due to the music. This soundtrack has huge hits such as "(I've Had) The Time of My Life," "Hungry Eyes" and "Be My Baby," which helped this soundtrack become a huge success in the US.
---
7

8 Mile
On iTunes: itunes.apple.com
Besides the fact that I love Eminem, this soundtrack is amazing. We wouldn't have the amazing "Lose Yourself" if this movie didn't happen. This song later went on to win a 2004 Grammy and the CD has become a major staple in everyone's CD rack.
I don't think we realize how much music affects the movie you're watching. I always find myself looking up what songs were played in the movies and then going to pick up the CD, some of which have stayed in my CD player ever since. Is there a movie soundtrack you are obsessed with?
---
Comments
Popular
Related
Recent