Movie festivals tend to be thought of as glamorous events where celebrities of the silver screen strut their stuff on the red carpet and a slew of awards are presented. It's easy to forget that movie festivals are for us viewers too, and it's a great way to see the new movies that are being showcased, or in some cases, old ones that are being re-run. If you love the movies, attending one of these movie festivals would be a real treat.
---
1

Sundance Film Festival, United States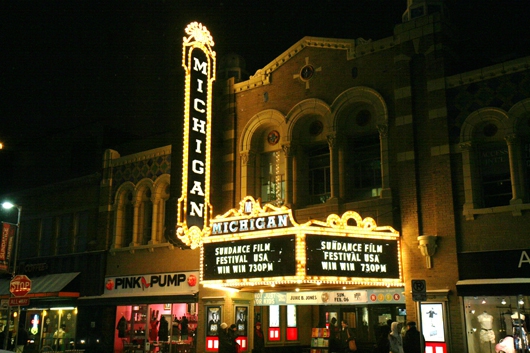 The Sundance Film Festival in Park City, Utah, is the alternative to Hollywood. It was set up in 1978 as one of the movie festivals to take the emphasis away from Hollywood. In 2013, it was held in January and over 9,000 people submitted productions for inclusion. Only 200 were accepted. Nine movie theaters across the US will be hosting a filmmaker from the festival throughout 2013, so you can get involved without actually being there.
---
2

Cannes International Film Festival, France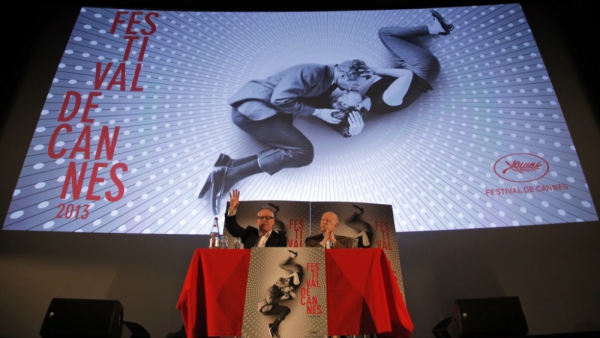 Cannes is perhaps the most prestigious and famous of the film festivals. It showcases some of the hottest movies in the world. In 2013, it was held in May and featured showings of major films like The Great Gatsby. It's where all the big names put in an appearance on the French Riviera. Unfortunately, the event is invitation-only, but there are passes for the free nightly screenings in the Beach Cinema.
---
3

Guadalajara Film Festival, Mexico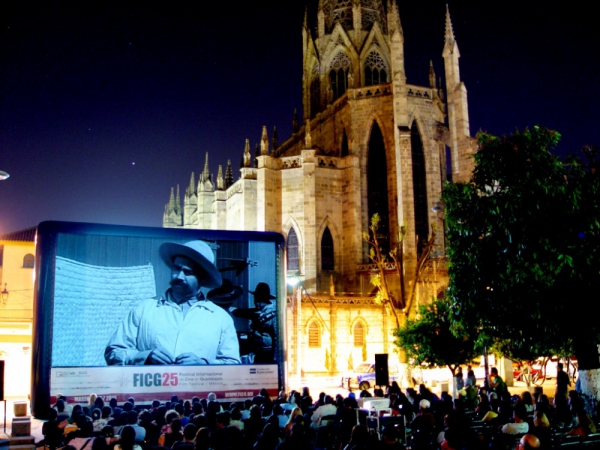 The Guadalajara Film Festival is Latin America's biggest event for movie screenings. It's an important cultural staple in Latin America. It features a lot of regional talent, as well as cinematic art from around the world. It attracts 100,000 people each year and the theaters of the city showcased 200 films in March 2013. Visitors can also enjoy learning about Mexican culture, shopping in the street markets, and sampling traditional Mexican cuisine in the eateries and diners.
---
4

Rooftop Films, New York, United States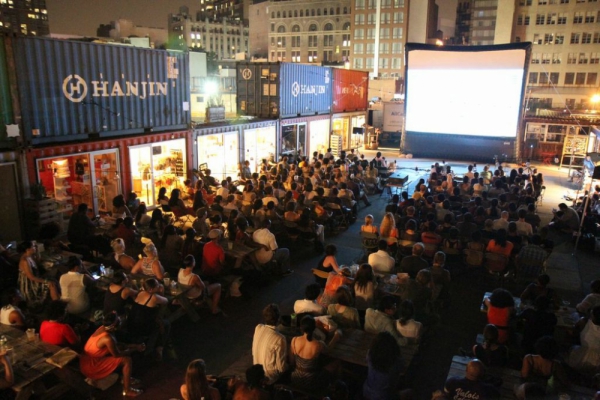 New York City has a strong production history. Rooftop Films is the alternative film festival for people who want to see some of the less well-publicized productions. It gains its name due to its inaugural event in 1997, which saw the festival being held on top of an apartment belonging to a film student. It's held mainly in Manhattan and Brooklyn and lasts from May to September. This makes it one of the longest movie festivals in the world.
---
5

Toronto International Film Festival, Canada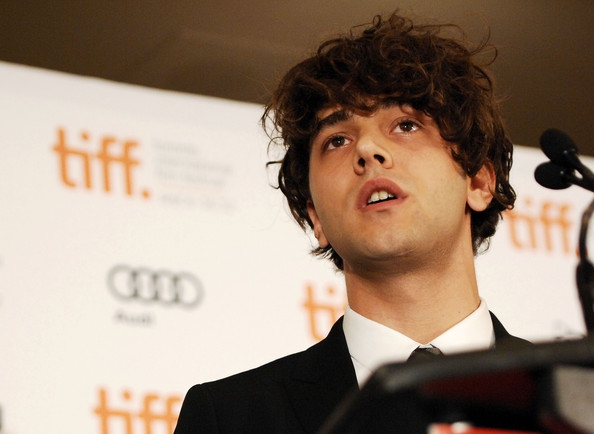 The Toronto International Film Festival is in the same league as Cannes. The difference with this one, though, is anyone can attend. It started in 1976 and was geared towards independent filmmakers. Since then, it's captured the mainstream movie world and a number of productions have gone on to win Academy Awards. It starts in September and is expected to attract 350,000 attendees. As one of the biggest movie festivals in the world, it's largely credited for bringing Canadian filmmakers to the forefront of the moviemaking world.
---
6

Venice International Film Festival, Italy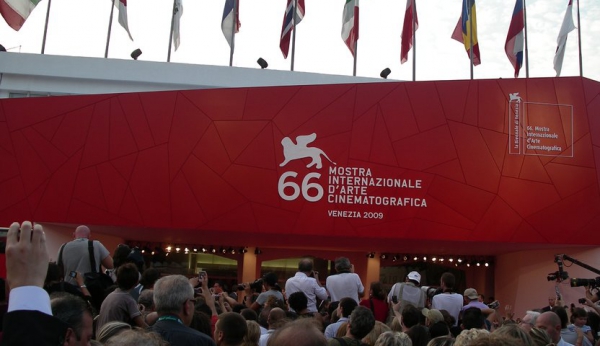 Lovers of film are infatuated with the Venice International Film Festival. It's full of glitz and glamour in an exciting and historical city. When you're not cruising down Venice's famous waterways, you can view any of 275 movie screenings. 200 of these are from Italian talent. It's where the box office success Black Swan first made its debut. Whilst there are lots of stars attending, public attendees must purchase passes in advance. It lasts from the end of August until the start of September.
7

Hong Kong International Film Festival, China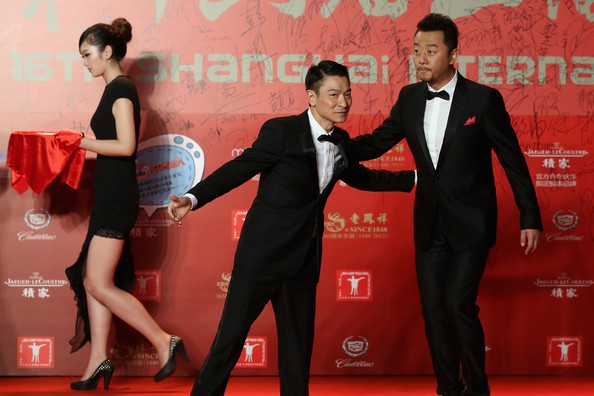 Asia's booming film industry comes together in Hong Kong from March until April each year with 330 films on show. It's one of the biggest film festivals, with 600,000 people expected to attend. It all takes place in 11 locations across Hong Kong, including City Hall and the Space Museum. This vibrant city is an idyllic location for getting a taste of some of the best Asian cinema has to offer.
---
8

Berlin International Film Festival, Germany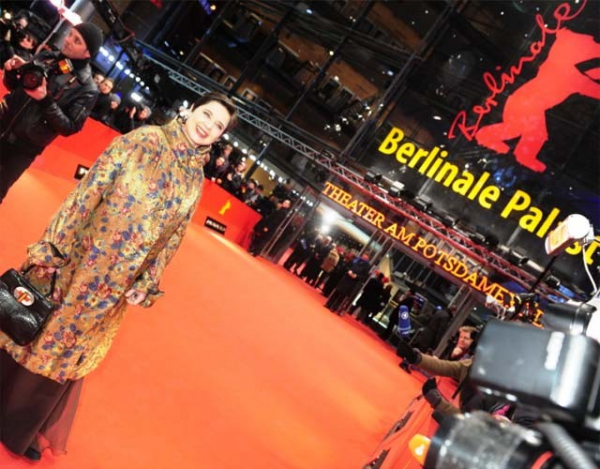 Also referred to as Berlinale, there are parties, fashion, and a prestigious red carpet here. It's one of the more diverse movie festivals. It's split into 10 sections, including experimental works, short films, and films centered on specific themes. It's completely inclusive and encourages everyone of any age to attend. It takes place throughout the middle of February. Film fans from 115 countries attend each year.
---
9

Pune International Film Festival, India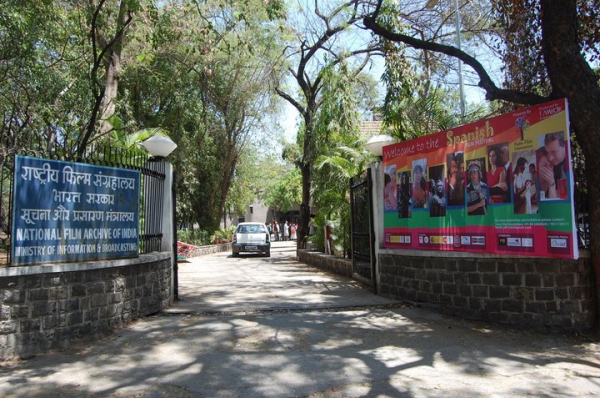 The Pune International Film Festival started in 2002 and is located in a very inconspicuous part of the world. It's designed to celebrate Indian cinema. In January of this year, it celebrated 100 years of Indian cinema. Over 180 films are available for viewing and attendees hail from over 50 countries. It's a festival to watch as it continues to grow in size year-on-year and a must if you love Bollywood movies.
You might also want to consider less flashy movie festivals like the Channel 4 Summer Festival in the UK, which shows films at Somerset House, or open air screenings in Paris. Have you ever attended any of these movie festivals? What did you get to see?
---
Comments
Popular
Related
Recent