News Harry Potter Fans Have Been Waiting for ...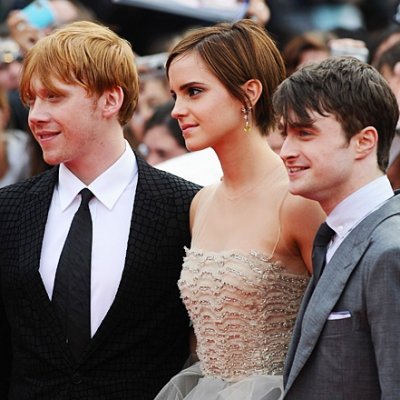 Potterheads (me among them) have been eagerly awaiting news of JK Rowling's latest project. We know there's something magical in the works, but before you wiggle your wand and caress your cape, you should know that Harry is not in it. And here's what else we know so far …
1.

It is Not a Movie about Harry Potter
It is set in the Harry Potter universe, but it is not actually about our favorite wand waving cape wearer. It is set between 75 and 70 years before he came onto the scene. The story is set in the same universe but revolves around a new character. The new character is not a wizard or spell-caster by trade. He is more of a zoologist, but for magical creatures.
This is actually the most common format for movies these days. The movie landscape has changed to the point where people want series and not stand-alone movies. If a movie is a stand-alone movie, then the public reaction is often harsh. That is the reason they made another Monsters Inc movie because so many people were upset that they resolved every problem in their known universe to the point where there couldn't be a sequel (which is why they had to make a prequel).
3.

It is Not Connected to the Previous Harry Potter Storylines
This is very good from a movie standpoint because the previous movies had some very big problems in how much of the books were left out and why some seemingly inconsequential things were included. This trilogy promises to be free from that problem.
4.

David Yates is Directing
This is the guy that directed the last four Harry Potter movies. He is relatively untested outside of Harry Potter, but he does bring a mature edge to the movies. Let's keep all ten fingers and toes crossed that he does his best work on the new trilogy.
5.

It is Called "Fantastic Beasts and Where to Find Them"
The movies include some of the 75 magical species that were included in the works written by a magizoologist in the Harry Potter world. The book is required reading for the first year in the Care of Magical Creatures class at Hogwarts.
6.

Dumbledore Should Be There
Firstly, he "may" be in the movie because he was alive 70 to 75 years before the Harry Potter books, which means he may be the only person from the original cast to make it into the new movies. Secondly, do not expect him to look like any of the previous incarnations of Dumbledore because he is going to be far younger. In other words, no matter how optimistic your outlook, there will probably be a new actor playing Dumbledore.
7.

Newt Scamander is the Main Star
Maybe his name isn't as great as Harry Potter, but you may grow to love it. He is a magizoologist because of his great love for magical beasts. He was awarded an Order of Merlin in 1979. There are rumors that Eddie Redmayne will play Newt. However, if it is not him, it could be Nicholas Hoult, Matt Smith, Charlie Cox, Aneurin Bernard or Sam Riley.
8.

There is Already Talk of a Theme Park
Producers of the movies are expecting big money, which is why a theme park plan is already in the works. It will either stand alone or be an extension. People are already investing in the project due to the success of the Wizarding World of Harry Potter at the Universal Islands of Adventure.
9.

Jk Rowling is Writing the New Movies
Okay, so maybe this was obvious, and she has been making it fairly obvious on Twitter. Nevertheless, for those that didn't know, JK Rowling is writing the screenplay for the new movies. I applaud this because I believe she'll be able to control the content and we'll get the full story.
I know nothing will replace the Boy Wizard in our hearts, but I love that we can stay connected to the magical world Rowling has created. We can expect the first new movie in 2016. Will you be on tenterhooks waiting for it?
{{#comments_count}} Show Commnents ({{comments_count}}) {{/comments_count}}