If you've not yet had the fun and pleasure of watching a movie at an outdoor cinema, maybe this is the summer to tick it off your bucket list. With Roman amphitheaters, stadia and city mansions as locations, it's going to be difficult keeping your eye on the screen and not on the stunning surroundings. If you want to catch a movie this summer, you won't go wrong with these fabulous outdoor cinemas.
---
1

Amante Movie Nights Ibiza, Spain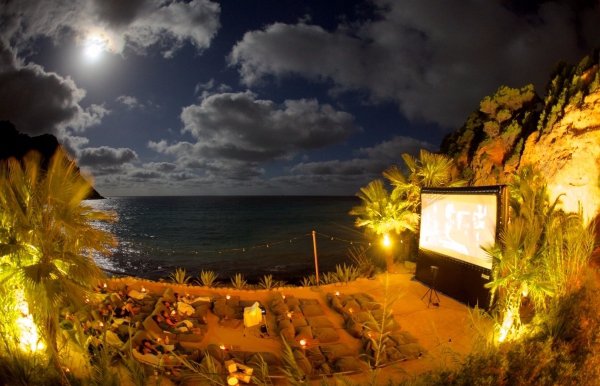 If you are looking for an outdoor cinema in Ibiza then look no further than Amante Movie Nights. This cinema offers a wonderfully atmospheric movie watching experience where filmgoers can lounge comfortably on luxurious cushions right at the ocean's edge. You can make the experience even more unforgettable by upgrading your ticket and getting your own blanket, a glass of wine and unlimited amounts of popcorn!
2

St. George Open Air Cinema, Sydney, Australia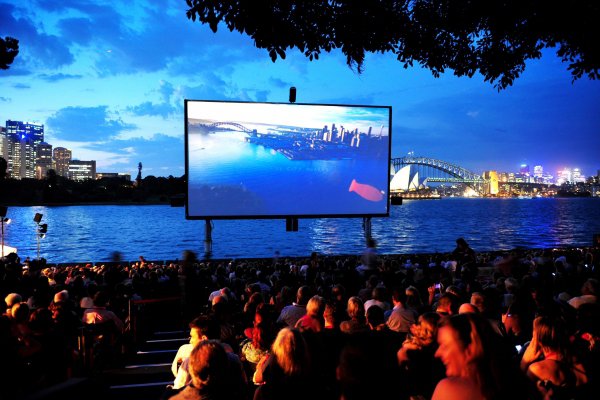 Tourists and locals alike cherish this gem in the heart of Sydney, offering the latest Hollywood releases with the beautiful backdrop of the Sydney skyline to accompany the film. With stadium seating and a bar, the cinema has absolutely everything to be able to provide film buffs with an unforgettable movie going experience.
---
3

Pula Film Festival, Croatia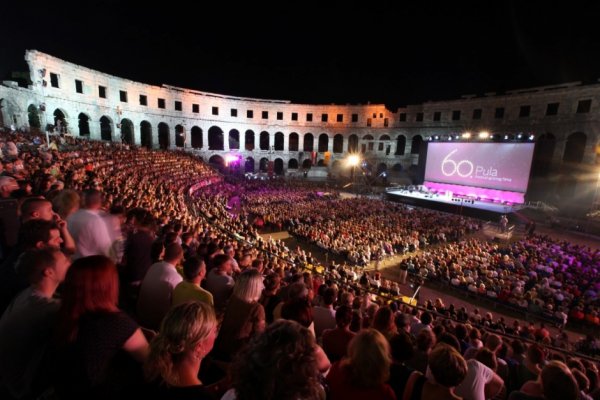 The Pula Film Festival, held in the Pula Arena offers visitors undoubtedly one of the most epic movie watching experience they will ever have. Located in the ancient ruins of a real Roman amphitheatre, the festival is held in the summer months and is the oldest in the country, but the amphitheatre holds screenings for the public throughout the year. It also doubles up as a location for film industry awards.
---
4

Film4 Summer Screen, Somerset House, London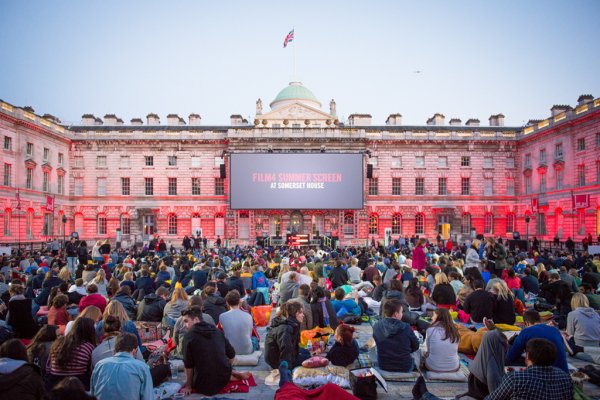 Summer Screen is an annual two-week event hosted by Film4 that covers a broad range of cinema genres. Visitors can watch the best quality movies in the classically British surroundings of Somerset House, a wonderful London courtyard, and you are encouraged to bring a picnic blanket and snacks to enjoy the show. There is even a DJ set to experience before the main event!
---
5

Fortress and Riverbed Cinema, Kosovo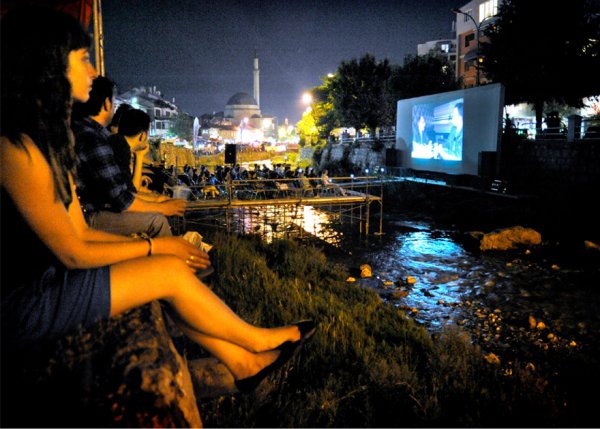 Created by a group of film loving friends in 2002, this amazing outdoor cinema is a favorite of both locals and tourists and operates in two locations, one being a stunning platform on a mountain top near a castle, and the other being near a picturesque lake. An eight-day film festival takes place every year that offers some of the best work by new directors, as well as filmcraft workshops.
6

Hot Tub Cinema, London, England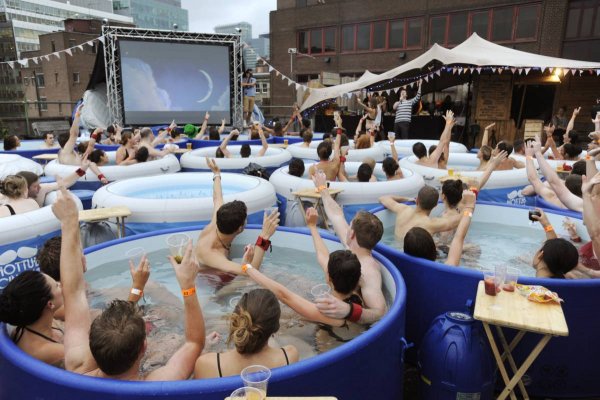 What two better things can you think of to combine than great movies and hot tubs!? You and your friends can head down to Shoreditch where a warm hot tub will be waiting for you alongside an outdoor screen that shows a mixture of popular classics like Dirty Dancing, Austin Powers and The Lion King. And the best part? There is waiter service to bring everything you need right to your tub!
---
7

Blue Starlite Mini Urban Drive-in, Miami and Austin, USA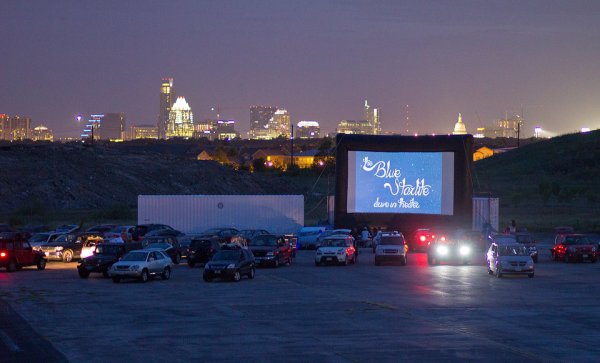 There is nothing that brings out the best in Americana than a good old fashioned drive-in. Blue Starlite operates in both Miami and Austin and offers a classic drive-in experience where you can watch a movie from the comfort of your own car seat. Popcorn, s'mores and snow cones are all available to purchase to add that extra touch of nostalgia to the experience.
I've been to the cinema at Somerset House so I need a new outdoor movie experience. Pula or Kosovo? Who's coming with me?
---
Comments
Popular
Related
Recent