The 17 Best Reactions to Being Asked to "Netflix and Chill" in Case You Need One ...
By Lyndsie
It has recently come to the attention of the internet at large that "Netflix and chill" does not actually mean "let us hang out together as we watch this documentary on Bronies." The assumption is that you will actually bang while Netflix plays in the background. Upon hearing this, many people reminisce about the days when coming over to watch a movie meant just that. I understand. I used to think so, too. Most girls do and many guys do, as well. Still, think about it. Did you ever hang out with someone, pop a movie in the VCR or DVD player, and suddenly it's like porn music starts playing in the background? It's always been this way. Sometimes you're into it, sometimes you're not, and sometimes you just want to finish binge-watching "American Horror Story." Now that you're aware of both the euphemism and the idea, here are a few possible reactions for various Netflix and chill situations.
---
1

Your Face when You're Not Sure if It's Really Netflix and Chill...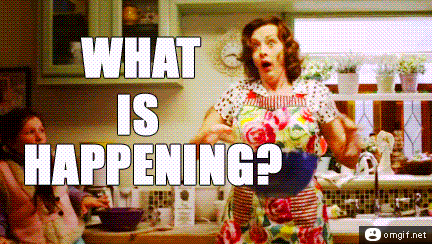 Or if you're actually going to watch Netflix and chill out. Why is that important? Well, because...
2

When You're Trying to Get Ready for the Evening...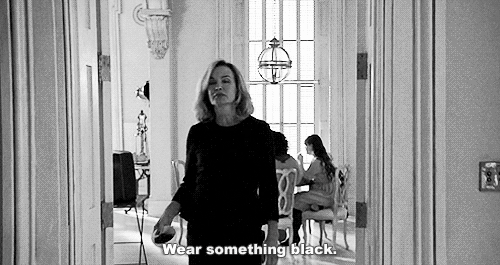 Because if it's Netflix and chill then you have to shave your legs, put on makeup, and wear a pair of underwear without popped elastic. However, if it's just Netflix and, you know, chill, then it's all about sweatpants and tee shirts.
---
3

The Look on Your Face when You Get over to His House and There's Not a TV in Sight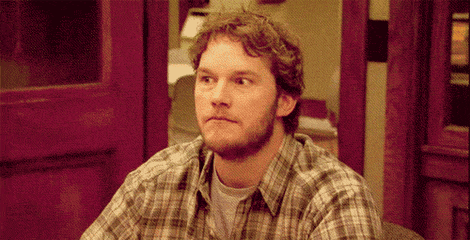 Suddenly your dreams of watching the entire fourth season of "House" are dead. They're dead. They died.
---
4

Your Expression when Your BFF Confesses She "watched Netflix" with Her D-bag Crush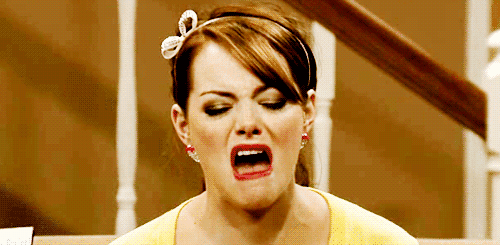 You're just so appalled that you can't even, and she's all trying to spin it Bridesmaids style and says they just had an "adult sleepover."
---
5

When the Person with the Netflix Has Zero Chill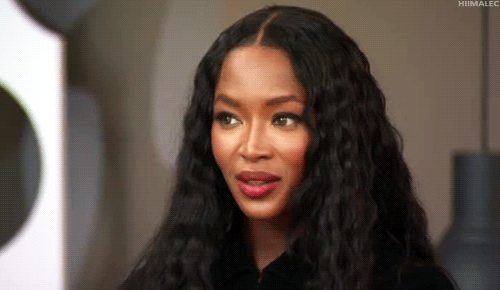 You know the guy (or girl). The one who's gagging for it so hard, the smell of desperation makes your libido wilt like a flower.
---
6

The Look You Get when You're Trying to Figure out the Best Way to Initiate a Netflix and Chill Sesh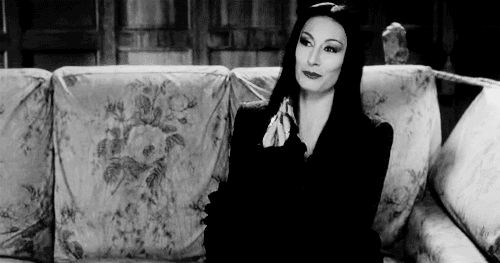 You know you're going to blurt out something about that Bronies documentary and you really don't want to.
---
7

Your Expression when You're Trolling Netflix for Sexy Movies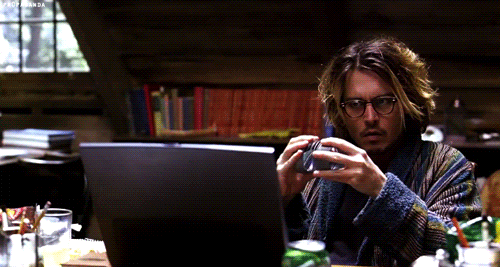 How are you supposed to set the mood when the monthly Netflix selection is all Adam Sandler movies and anime? There is nothing sexy about Billy Madison and tentacles! Well … apparently there is something sexy about tentacles, but they're not your bag.
---
8

Your Reaction when You're Trolling Netflix for Good Movies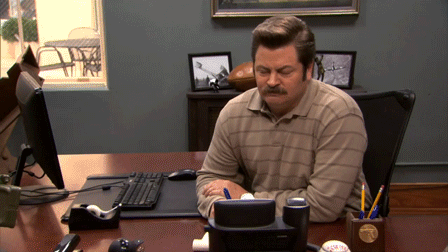 But they just switched out their stuff and every movie you genuinely want to watch with someone you find hella interesting (sorry for hella) is now gone. You want to bond over your favorite films, to seduce and be seduced on a whole different level, and now your boo's going to think you want to chill, not just chill.
---
9

That Look You Get when It's Five Minutes in and You Start Getting This Face 😏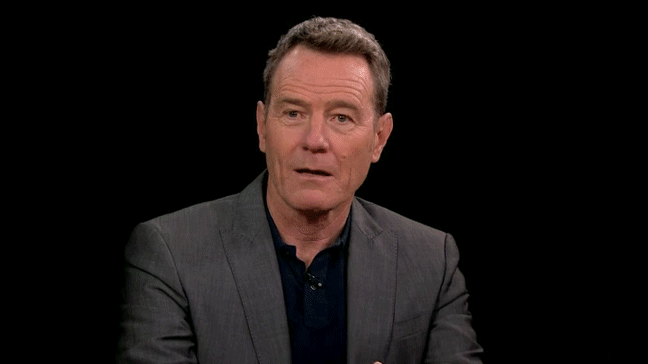 You know the face. You know it. I know you know it
---
10

When It's Five Minutes in and You Start Giving This Face 😏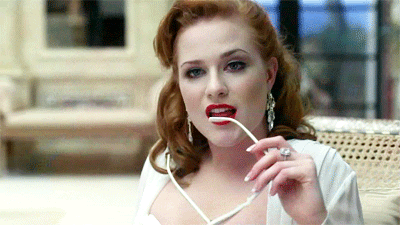 Because sometimes you are thirsty and you do not want to wait for your drink.
---
11

Your Face when You're Two Episodes in and You Know It's Not Going to Happen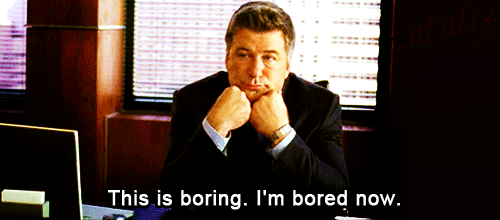 Maybe you're not feeling it, maybe the vibe's not right, the chemistry's all wrong – any of a dozen things. You just have to try to look like you're not busy plotting an escape route.
---
12

The Proper Expression to Adopt when You're Hiding a Text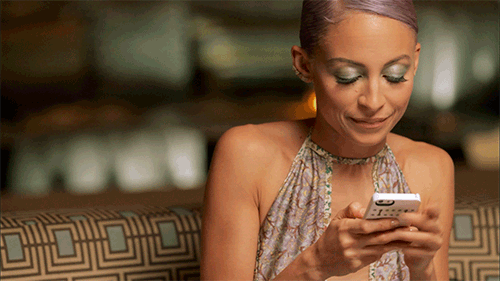 You know, to tell your friend to call you ASAP because you discovered you can't escape out the bathroom window.
---
13

TFW It's Forty Five Minutes in and You Have to Make a Move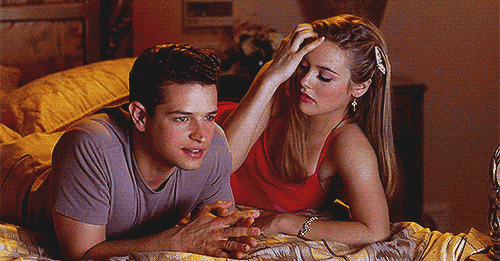 But you're sort of awkward as hell and it's not quite this adorable.
---
14

When It's a Rando on Tinder Who's Trying to Netflix in Your Chill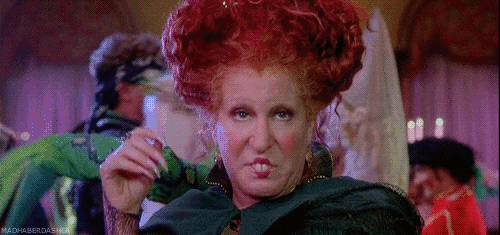 One of the creepy ones. One of the nightmare ones. Or, worst of all, one of the felipes.
---
15

When the Request is so Fly, It Makes You Want to Netflix and Chill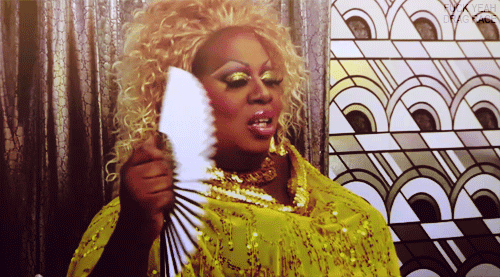 Unexpected laughs are awesome. Cleverness, wit, a sense of humor – all possible deal makers.
---
16

Your Face when You Resume the Netflix Portion of the Evening...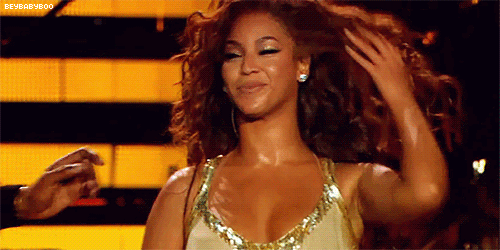 ...and the chill portion was so good.
---
17

Your Face when You Resume the Netflix Portion of the Evening...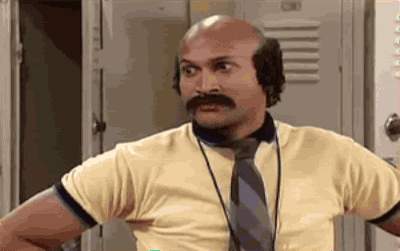 ...and the chill portion was SO. BAD.
It makes sense that a movie is the universal cover for a hook up, but at the same time … Netflix is just so awesome. What's your most cringe-worthy Netflix and chill story?
---
Comments
Popular
Related
Recent