New TV shows mean new adorable TV couples. However, there's still some old ones I'll never get over. These adorable TV couples would've been great together in real life. Fans would've gone crazy to see it!
---
1

Cory & Topanga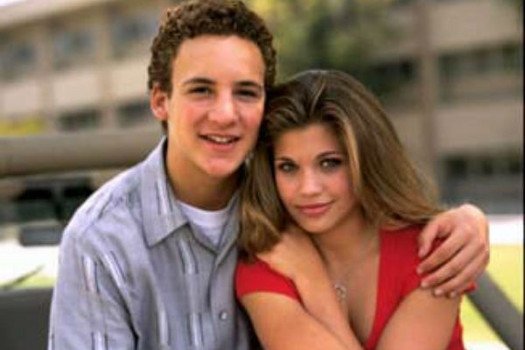 There's no way these two wouldn't top the list of adorable TV couples. They were one of the first TV couples of my generation and really taught us all what true love is. No one was as excited as I was when I found that Cory & Topanga would be making their return as husband and wife in Disney Channel's "Girl Meets World". I have such high hopes for the show and I'm sure Cory & Topanga will be just as adorable as we all remember them to be! I wish Danielle Fishel and Ben Savage dated in real life (that would be epic) but sadly, they never did. Danielle just got married recently and Ben was at the wedding to support her. Cue the tears.
---
2

Chuck & Blair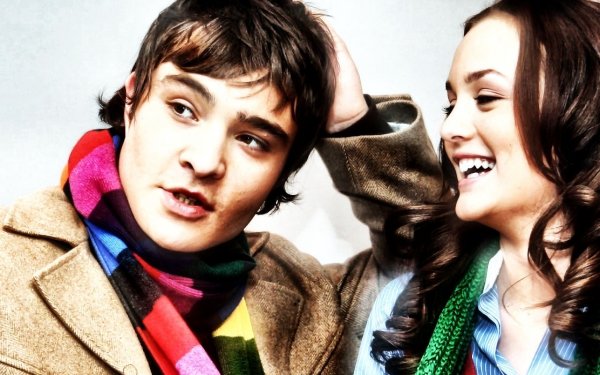 Oh my God. A few months ago, (thanks to Netflix) I became obsessed with Gossip Girl. I "shipped" Chuck & Blair so hard and was in love with their love (does that make sense?). In the show, their relationship is such a roller-coaster but you can't help but root for them. I even rooted for Leighton Meester & Ed Westwick to get together in real life! They'd make such an adorable couple, don't you think? Unfortunately, it never happened and Leighton's now engaged to Adam Brody!
---
3

Meredith & Derek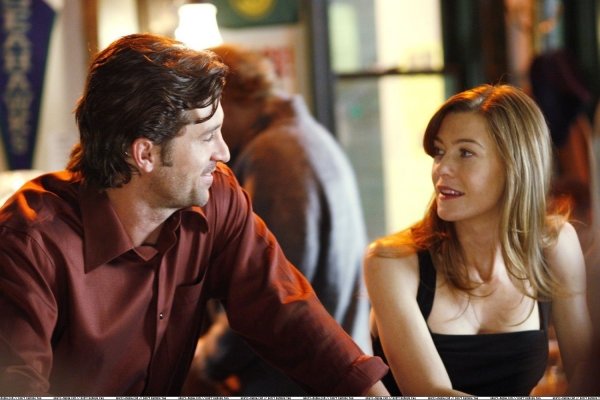 This one goes out to all the Grey's Anatomy fans. The fan-favorite couple has always been Meredith & Derek because they just always seemed so perfect for each other! That's how I felt about Ellen Pompeo and Patrick Dempsey. I realize it was kind of silly to want them together because they each have their own families but still, a girl can dream. The two look great together. Sigh, if we can't have a Pompeo/Dempsey relationship, we're just going to have to thank the TV Gods for putting Meredith and Derek together.
---
4

Leslie & Ben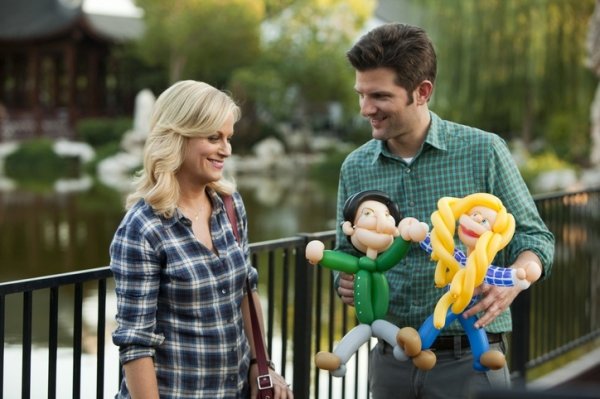 Parks & Rec is seriously one of my favorite shows. I love the entire cast and how funny they are individually and as a whole. One my favorite things about the show was when Leslie and Ben got together! They're definitely soul-mates and just "get" each other, you know? If their on-screen chemistry is any indication of how they'd be in real life, I'd love to see Amy Poehler and Adam Scott get together! Wouldn't you?!
---
5

Jim & Pam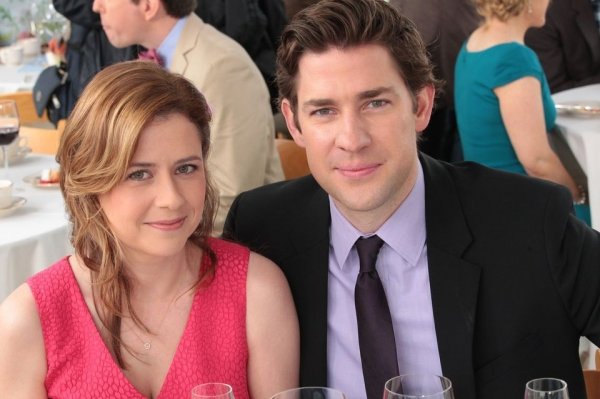 There were actual tears streaming down my face in the series finale of The Office. The final scenes of Jim/Pam totally melted my heart. They were the cutest couple because they were the couple we could all relate to! They had their ups and downs but always made it through and ended up happily married. John Krasinski and Jenna Fischer have even said (in multiple interviews) that whenever people spot them together in public, they come up to them and ask them to be in a relationship together because they love Jim & Pam so much! Awwww!
---
6

Carrie & Big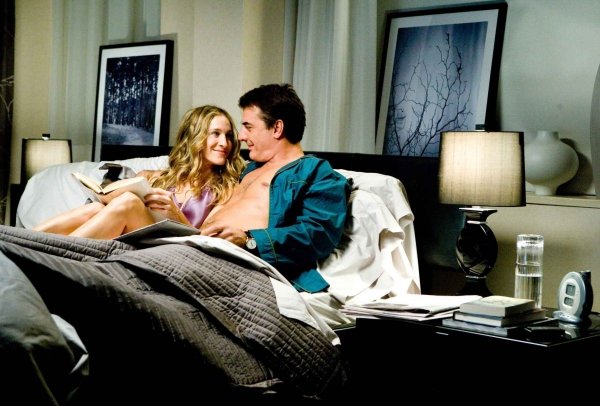 Any Sex & The City fans? Carrie and Big had the ultimate relationship. They had their crazy ups and downs but what else could you expect from them? They looked like such a power couple. Can you imagine if Sarah Jessica Parker and Chris North dated in real life? That'd be pretty amazing.
7

Ross & Rachel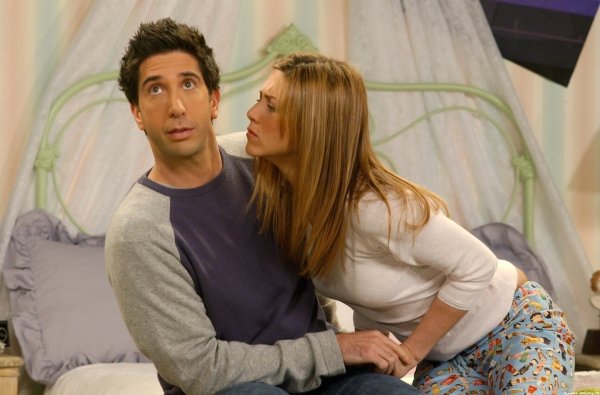 It's not a complete list without Ross & Rachel! They were the couple on Friends you rooted for throughout the entire series. Thankfully, the TV Gods let the series end with Ross & Rachel being together. They were together so much that I couldn't help but wish that David Schwimmer and Jennifer Aniston got together in real life! Unfortunately, they never did.
That sums up the list for adorable TV couples you wish dated in real life! There are obviously so much more but I limited it to only 7! Can you imagine if any of these TV couples really got together? Who do you think should make the next list?
---
Comments
Popular
Related
Recent