If you're jealous of the romantic movie kisses you see on the big screen, why not create your own love story? If you and your boyfriend have the same taste in films, you'll both enjoy this little game. Pick your favorite movie and try to reenact a scene from it. When you run out of ideas, try to reenact these romantic movie kisses.
---
1

Spiderman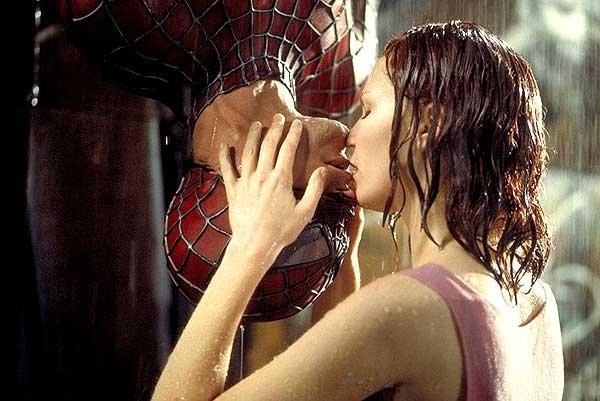 Everyone remembers watching Peter Parker kiss MJ while upside down. This iconic moment is one of the romantic movie kisses every girl is jealous of. Face the opposite way as your boyfriend when on the bed in order to get that inverted kiss. Or, if you want a more realistic experience, head down to the park and have him swing upside down on the monkey bars. If it's raining out, even better!
---
2

Titanic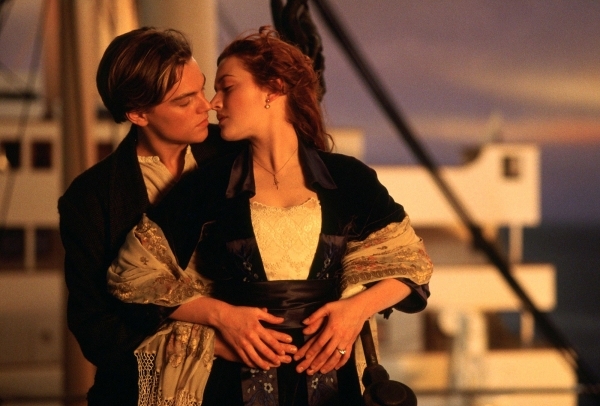 If you take a cruise with your partner, this kiss is a must. Even if you're sitting around at home one day, it's a fun kiss to try out. Have him wrap his arms around you and kiss you from behind. Or you can change it up and be the one standing behind him. Just make sure that the kiss is a passionate one!
---
3

Lady and the Tramp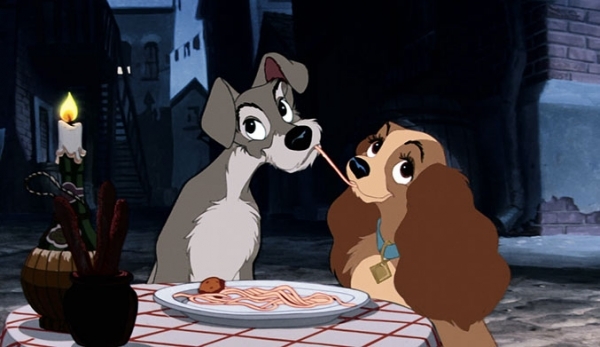 What could be better than a kiss and some tasty food on the side? The next time you eat pasta, try slurping a noodle up from one side while your boy slurps from the other side. You'll soon realize that the movie makes the kiss look easier than it is. If your attempts aren't successful, you'll have fun laughing at your failure. Plus, you still have yummy pasta to finish.
---
4

The Notebook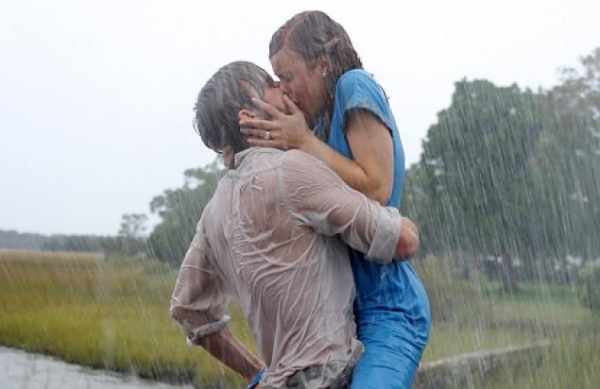 If you love Noah and Ali, you'll remember when they kissed in the rain. The next time you're stuck outside in the rain, make the most of it by reenacting this famous kiss. Jump into your boyfriend's arms and have him carry you inside to continue the make-out. Of course, be careful if there are others around. This is a pretty passionate kiss that you wouldn't want to do in public.
---
5

Dirty Dancing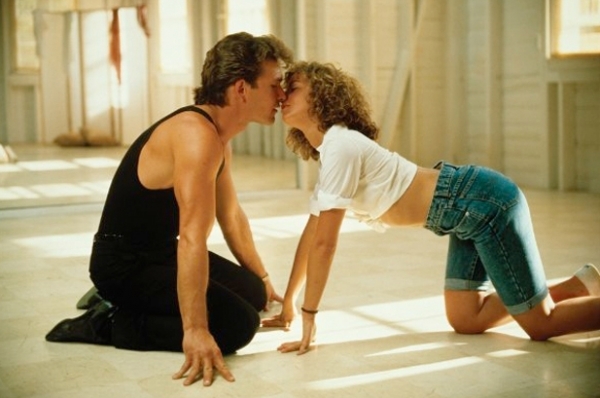 The expectation of a kiss can be better than the kiss itself. Do what Baby does in Dirty Dancing and dance with your man before the make-out session. Feeling your bodies pressed against each other will heighten your excitement. You'll be so eager to kiss him that it'll make the interaction even more special. So learn some dance steps and test them out!
---
6

Ghost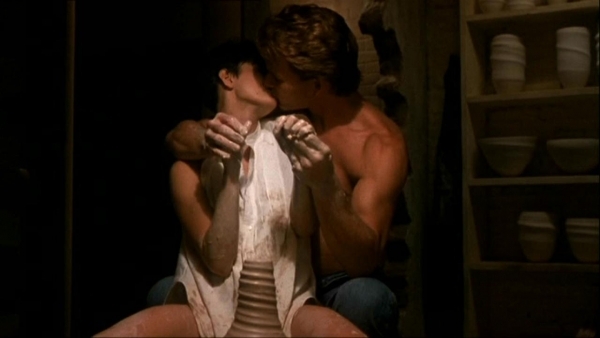 In Ghost, Patrick Swayze sits behind Demi Moore as she's using a pottery wheel. He massages her hands with his and starts kissing her neck. Soon, she forgets all about her art and focuses on her man. You don't need to be crafty for this kiss. Instead of reenacting it with a pottery wheel, you can be doing any activity.
7

Miss Congeniality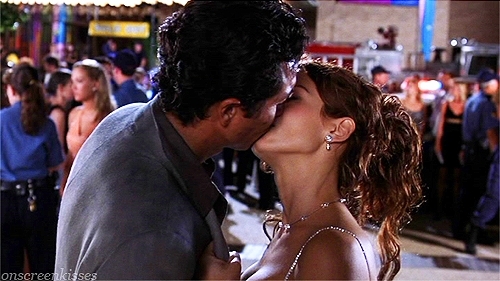 When Sandra finally kisses her love interest at the end of the film, it's after teasing him. He asks her on a date and then cuts off her sentence by kissing her. It's always nice to add a bit of fun to a kiss. Everything shouldn't be so serious. Silliness can be an attractive quality.
Movies can provide plenty of ideas for future kisses between you and your boyfriend. Have you had your first kiss yet? If so, what was your favorite one?
---
Comments
Popular
Related
Recent