Leading Ladies hardly seem to exist anymore. I don't mean that there aren't a lot of great actresses starring in movies right now, it's just that they're different. They're not the same as the leading ladies you used to see in films, women with poise and elegance, wit and intelligence, and beauty that didn't rely on special effects, outrageous styling choices, nudity, or certain … assets. Don't get me wrong, I'm no prude. I actually don't think there's anything wrong with actresses making the choice to do any of those things, and I think that women like Kate Winslet, Halle Berry, and many others would be leading ladies if they had the chance to star in the kinds of films that used to be made. These days it seems like it's all about movie stars though, do you know what I mean? So let's take a trip together in the Way Back Machine, and check out some stunning leading ladies
through the ages.
Table of contents:
1

Audrey Hepburn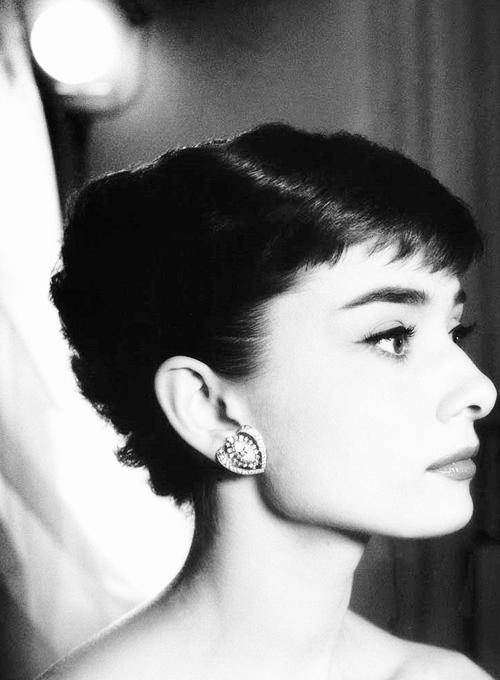 You had to know she'd be at the top of my list of leading ladies, right? Audrey epitomized poise, elegance, grace, wit, and beauty. She said more with her eyes than most people can say in a ten minute speech. From her diction to her gestures to the way she moved, she was beautiful inside and out, and so immensely talented. Whether she was singing in My Fair Lady, playing the phony fashionista in Breakfast at Tiffany's, breaking hearts as the ingenue in Sabrina, or showing her bitter, dramatic side in Two for the Road, she knew how to do it all.
2

Katharine Hepburn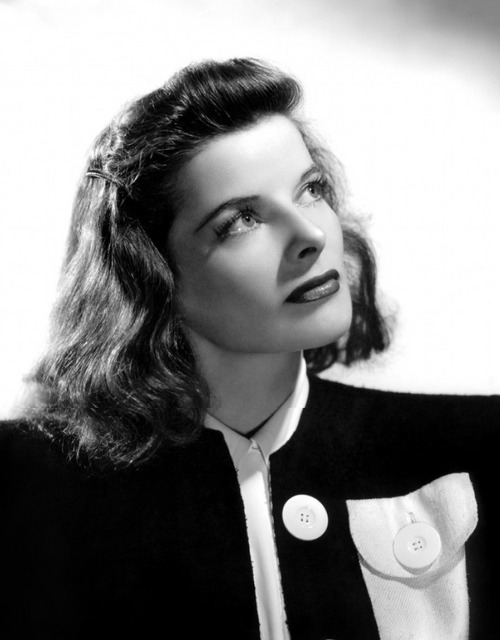 An androgynous beauty before it was cool, this woman rocked a suit just as well as a dress. She was Spencer Tracy's leading lady, and starred in some of her best films with him – and Bogie, of course. She was strong, gracious, and sophisticated, but she had a definite bite and sharp wit to spare. See The Philadelphia Story, see Morning Glory, see On Golden Pond. See every Katharine movie that you can, because they just don't make 'em like this anymore.
3

Meryl Streep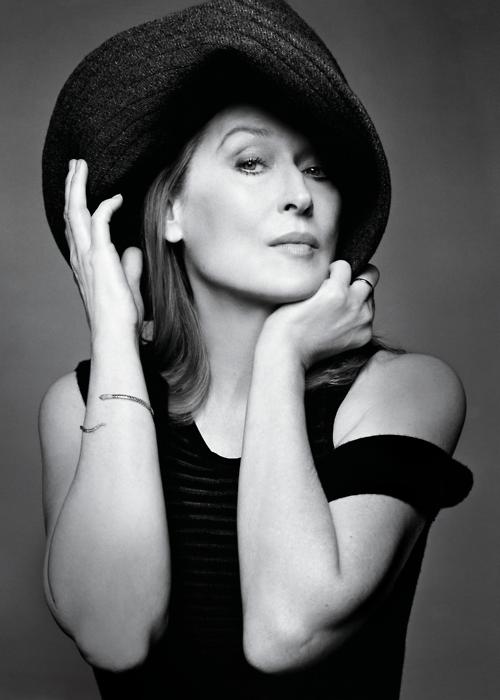 You know I had to include Meryl Streep, one of my top favorite leading ladies of all time – and, of course, a current actress. She is an icy beauty, always elegant, and yet able to exude a palpable warmth for all of that. From drama to comedy to camp, she does it all. Her recent movies have been stellar, but make sure you see Sophie's Choice and Kramer vs. Kramer as well. And Death Becomes Her, of course, because that joint is hysterical.
4

Bette Davis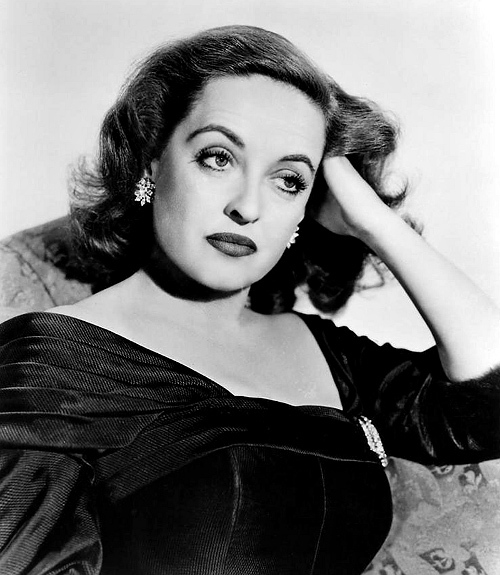 When you've got the eyes than can inspire a popular 80s song, you know you're hot stuff. Seriously, though, Bette was a smoldering, alluring, beguiling, talented little hellcat, renowned for holding grudges and strutting her stuff so well that she trailed smoke. She was tough, beautiful, and full of attitude, and you can't help but love her for it. Her career spanned 50 years and included such great films as All This, and Heaven Too, All About Eve, and Whatever Happened to Baby Jane?, which was wonderfully diabolical.
5

Barbara Stanwyck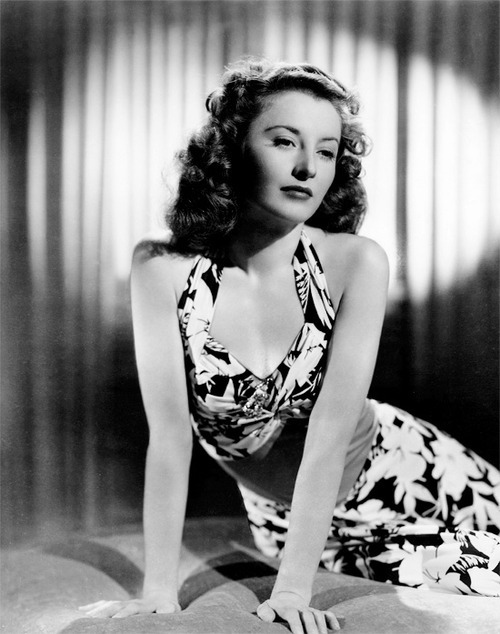 A beautiful screen siren and one of the most iconic leading ladies, Barbara knew how to ring your heart out and hand it back to you. She started out as a Ziegfield Girl, but she was destined for leading roles in some truly incredible films. To see the full brunt of her talents, I recommend Stella Dallas, Ball of Fire, and Double Indemnity, just for starters.
6

Marlene Dietrich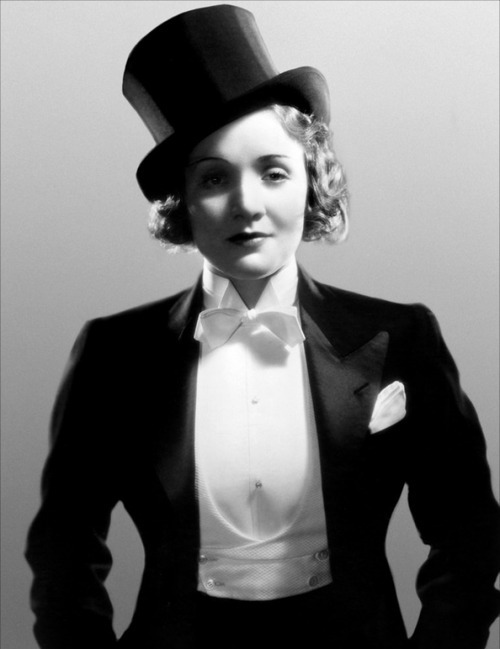 I love Marlene Dietrich. Although I am madly in love with my Better Half, I might marry this woman if I could. She, too, was androgynous before it was popular, and she did it beautifully. You can rarely find a picture or a film where she's not smoking a cigarette, which no doubt played a part in creating that wonderfully smoky, ironic voice. Her foreign films are to die for, and her English-speaking films are perfection. Morocco is amazing, she teams with Cary Grant in Blonde Venus, and The Devil Is a Woman is aptly named.
7

Joan Crawford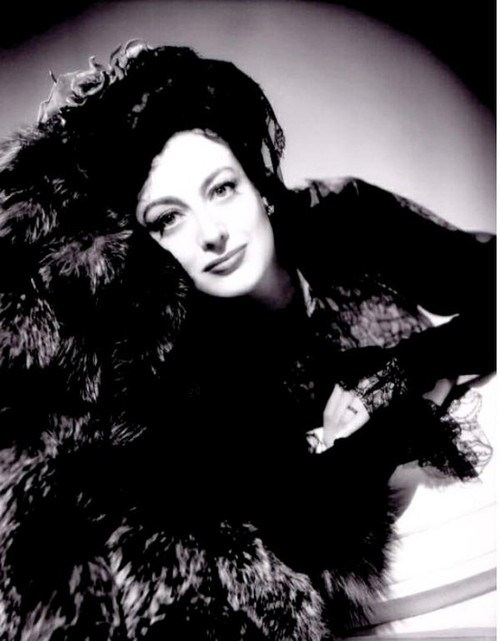 Ah, the original women, and one of the hardest working (and most controversial) leading ladies to grace the screen. Her life was just as interesting as her movies, and the skeletons in her closet still titillate fans. Joan clawed her way to the top, but it paid off. Her career was a roller coaster of ups and downs, but she got a lot of really great movies out of the journey, ironically after she got dropped from her best contract. Don't just rely on Whatever Happened to Baby Jane?, you have to see her in her heyday, even her later years – like Mildred Pierce and the aptly named Queen Bee.
8

Dorothy Dandridge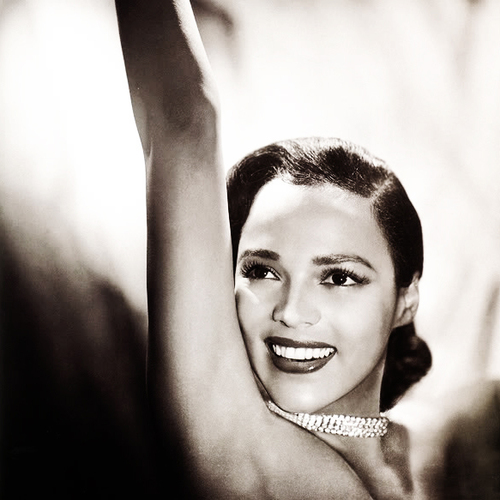 If all you know of her is Halle Berry's portrayal, then I beg you to run out and get as many of Dorothy Dandridge's films as you can. This beautiful, strong but vulnerable woman made it at a time when women of color couldn't, and she made it big. She was, in fact, the first African American woman to ever get the Academy Award nod for best actress, for Carmen Jones. A look at her filmography reveals far too many uncredited roles in the beginning of her career, until she got her first starring role in the film Bright Road. Otto Preminger had a hand in making her a star, with films like Carmen Jones and Porgy and Bess – in fact, those earned all three of her groundbreaking nominations.
9

Elizabeth Taylor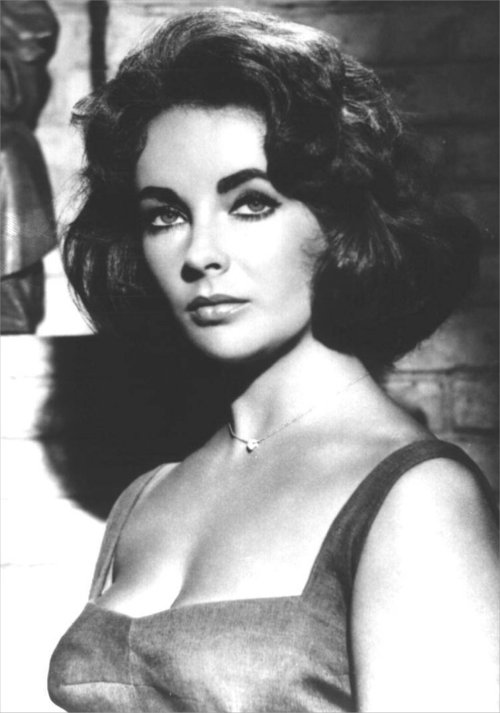 Ah, she of the violet eyes. Elizabeth Taylor characterized what true leading ladies are all about, because not only was she a fantastic actress, she also gave back to others through charity, acceptance, and love. True, I wouldn't have wanted to be her best friend – she was a bit ruthless in her younger days – but when the world lost her, it lost a legacy. Raintree Country, Cat on a Hot Tin Roof, Butterfield 8, Who's Afraid of Virginia Woolf?, Suddenly, Last Summer – there was a time when every movie she touched turned to gold.
10

Diane Keaton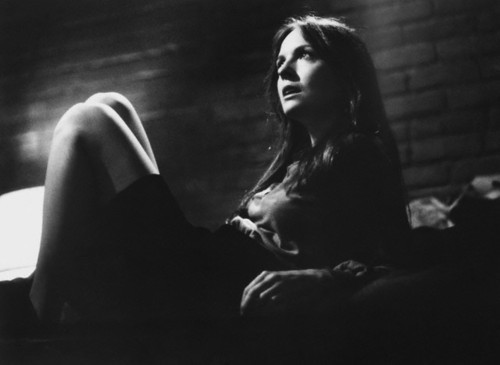 You might be wondering at Diane Keaton's presence on this list. You have to take a look at her earlier work and her later work to understand that, to know what dues she's paid, and how many, and at what cost, too. Not classically beautiful, not typical, not average, this woman is a quirky, strange, unique, original stunner. She was Woody Allen's Muse, and stole hearts and minds in movies like Annie Hall, Looking for Mr. Goodbar, and Shoot the Moon. More recently, she has entertained in comedies and dramas alike; she's willing to be the talking dog, the bitter ex-wife, the mother of the bride, and the overbearing matriarch. She's loveliness itself.
These days, we definitely do have leading ladies in the running – and, as you can see, there are also leading ladies still making movies. Real, true blue silver screen sirens who have class and elegance and so much talent, they can so more in a gesture than many of their contemporaries can relay in an entire speech. I want to know your favorite leading ladies – what classic actresses do you love, and which current actresses embody all the qualities a leading lady should have?
Top Image Source: weheartit.com
Please rate this article