Supermoms and warriors, vamps and tramps, bitches and witches, we can't but help love it more when there's a female character we just can't get enough of, instead of the spotlight being on the man/men of the piece. I've made my list of the greatest movie characters (in no particular order). I know you'll have your own ideas so when you get to the end, please tell me who you think deserves to be included.
---
1

Baby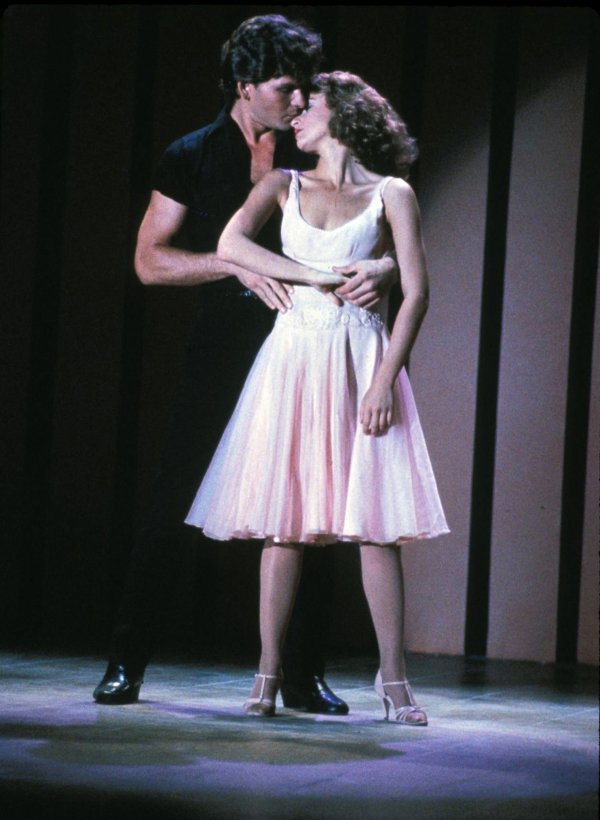 Movie – Dirty Dancing (1987) Actress – Jennifer Grey
Daddy's little princess grows up.
"Nobody puts Baby in a corner."
2

Holly Golightly
Movie – Breakfast at Tiffany's (1961) Actress – Audrey Hepburn
She plays hard and parties harder.
"I'll never get used to anything. Anybody that does, they might as well be dead."
---
3

Hermione Granger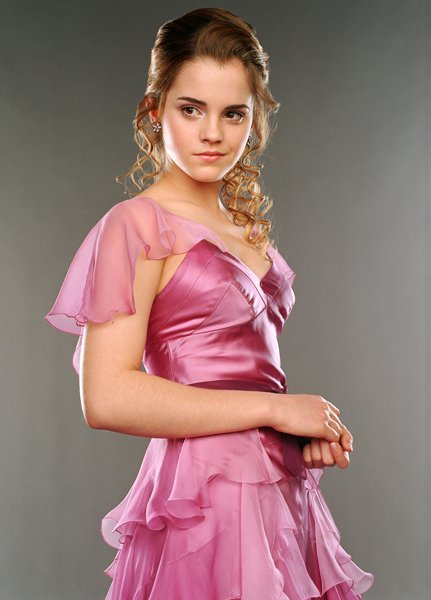 Movie – The Harry Potter Series Actress – Emma Watson
An intelligent geek-girl who can do wonders with a wand.
"I hope you're pleased with yourselves. We could all have been killed – or worse, expelled."
---
4

Ellen Ripley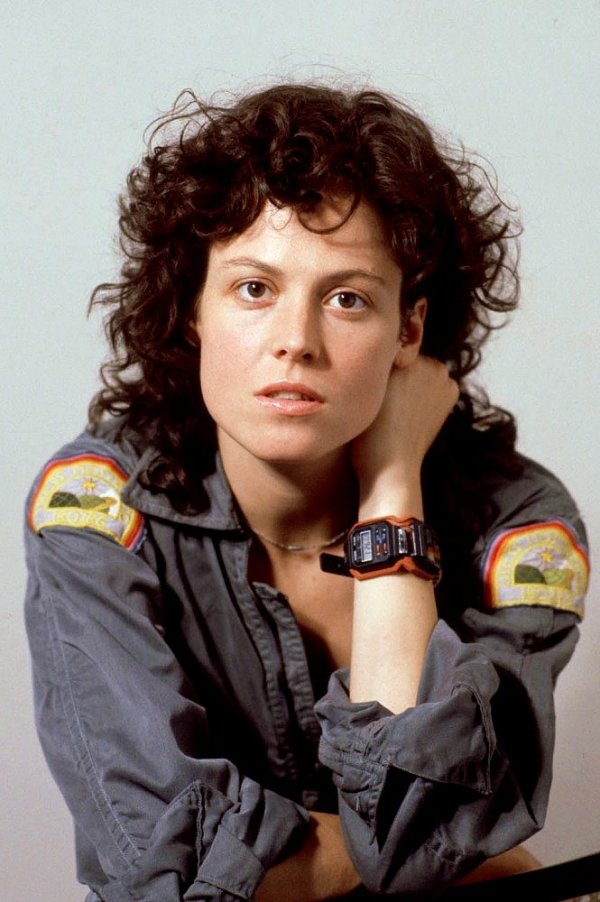 Movie – The Alien Series Actress – Sigourney Weaver
Woman, Mother, Saint. Warrior. Survivor .
"How do we kill it, Ash? There's gotta be a way of killing it. How? How do we do it?"
---
5

Marge Gunderson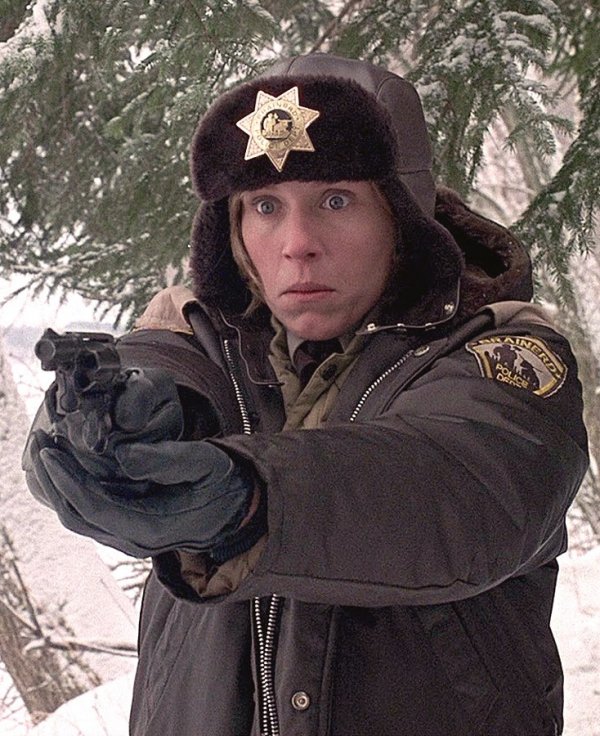 Movie – Fargo (1996) Actress – Frances McDormand
A persistent and very pregnant policewoman.
"I guess that was your accomplice in the wood chipper."
---
6

Scarlett O'Hara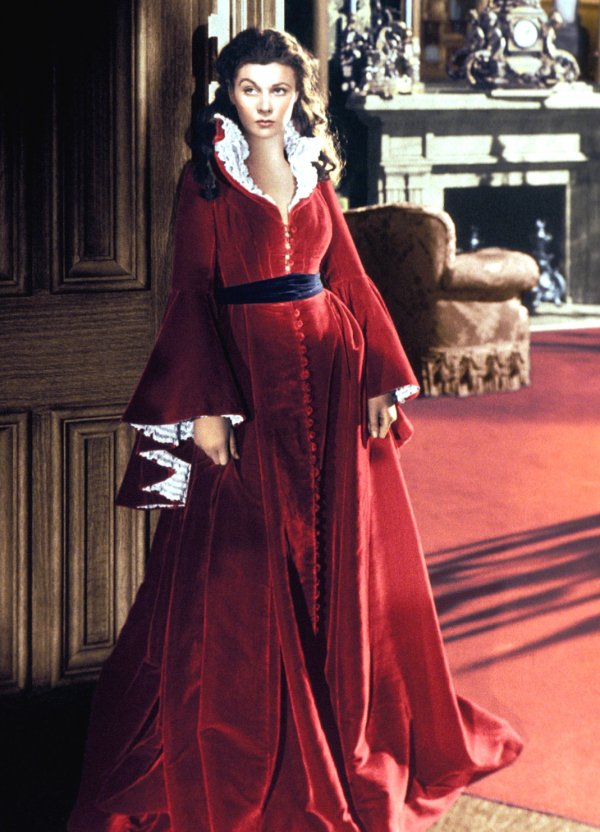 Movie – Gone with the Wind (1939) Actress – Vivien Leigh
A dynamic force who doesn't let war get in the way of getting on with life.
"If I have to lie, steal, cheat or kill. As God is my witness, I'll never be hungry again."
---
7

Jean Brodie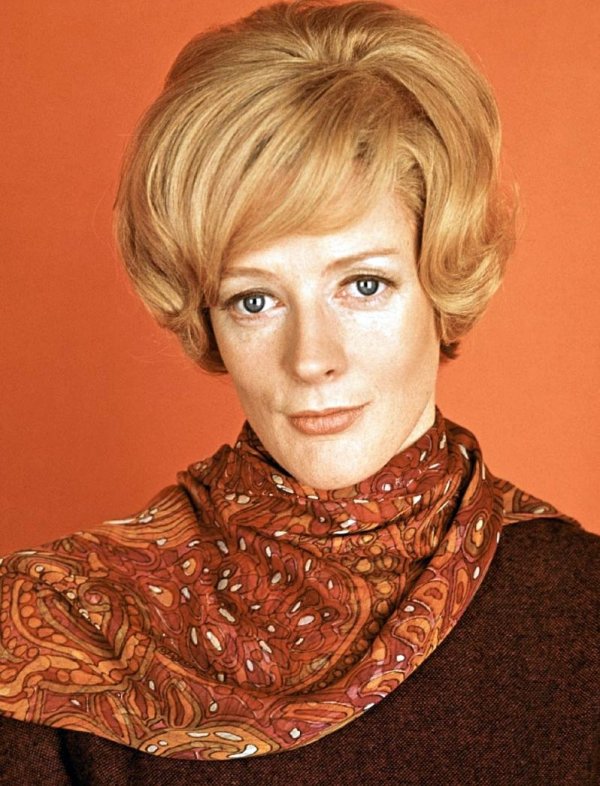 Movie – The Prime of Miss Jean Brodie (1969) Actress – Maggie Smith
A liberated teacher who values love, politics and art over math and geography.
"Give me a girl at an impressionable age and she is mine for life."
---
8

Clarice Starling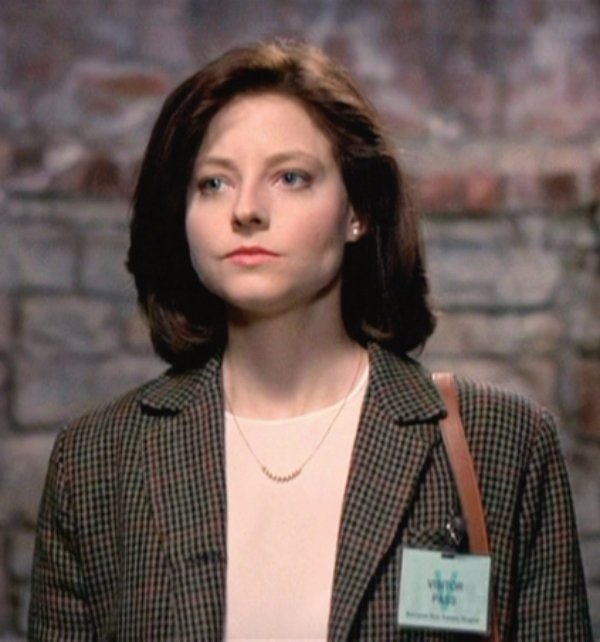 Movie – The Silence of the Lambs (1991) and Hannibal Actress – Jodie Foster
A hot shot FBI agent haunted by the screaming of the lambs and an object of affection for a human cannibal.
"You're very frank, Clarice. I think it would be quite something to know you in private life."
---
9

Mary Poppins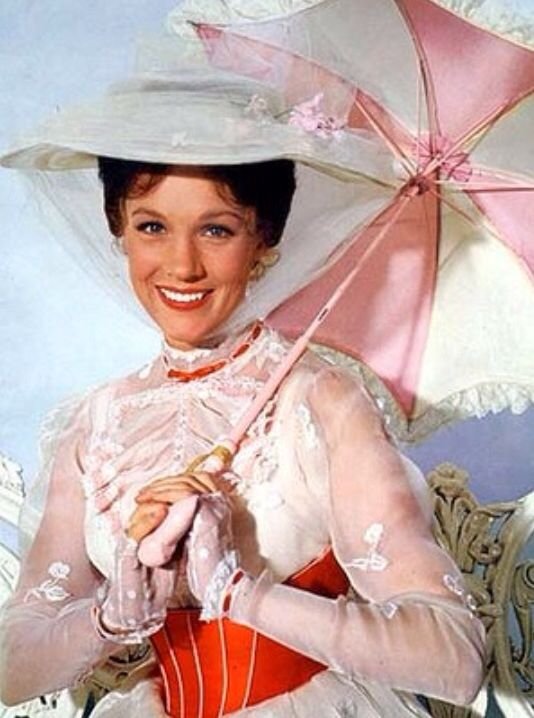 Movie – Mary Poppins (1964) Actress – Julie Andrews
Practically perfect in every way.
"Supercalifragilisticexpialidocious."
---
10

Princess Leia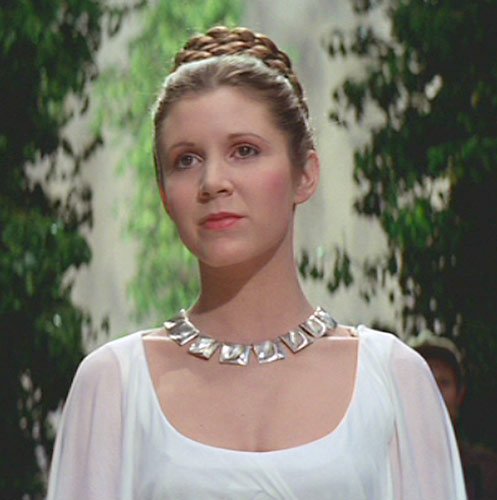 Movie – Star Wars episodes IV, V, VI Actress – Carrie Fisher
Royalty turned revolutionary with a soft spot for scoundrels and more than a spot of Jedi blood.
"Why, you stuck up, half-witted, scruffy-looking Nerf herder."
---
11

Sugar Kane Kowalczyk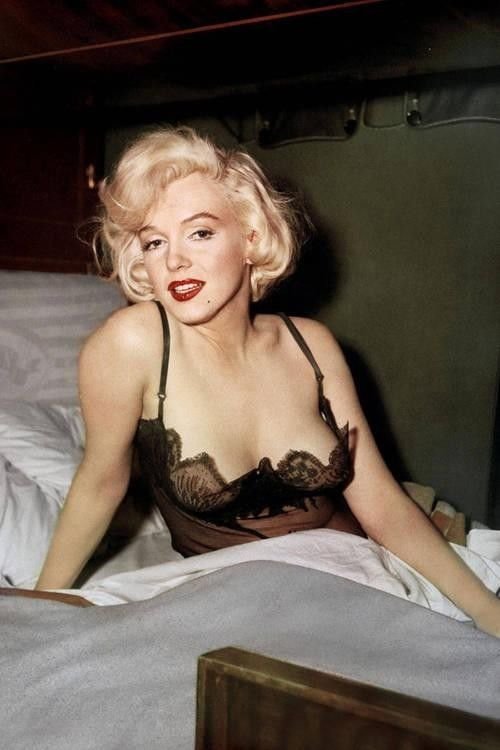 Movie – Some Like it Hot (1959) Actress – Marilyn Monroe
A girl so sweet you can't but help love her.
"Story of my life. I always get the fuzzy end of the lollipop."
---
12

Vivian Ward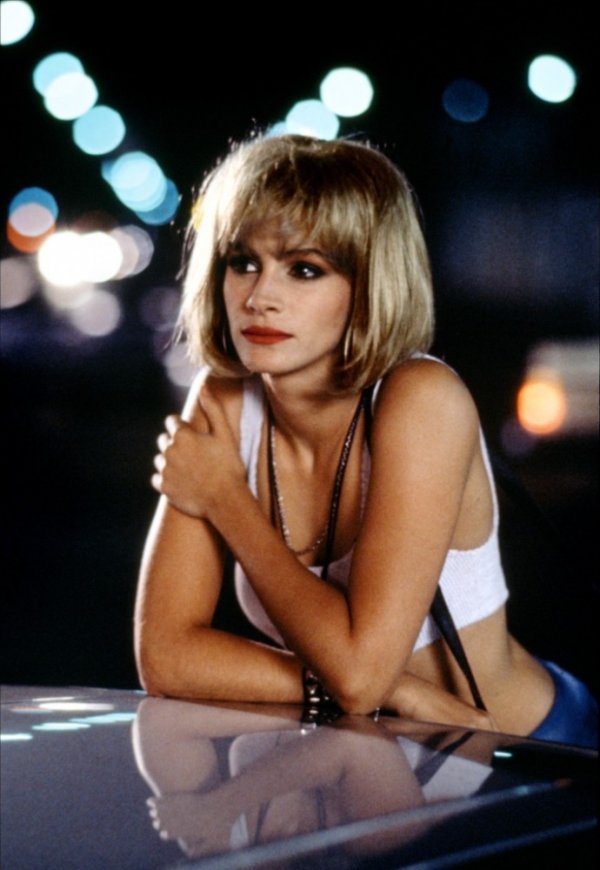 Movie – Pretty Woman (1990) Actress – Julia Roberts
Prostitute gets a Pygmalion-style makeover into a modern-day princess.
"Big mistake. Big. Huge. I have to go shopping now."
---
13

Annie Porter
Movie – Speed (1994) Actress – Sandra Bullock
Just a normal gal on her way to work on the bus.
"I should probably tell you that I'm taking the bus because I had my driver's license revoked. [Jack: What for?] Speeding."
---
14

Barbarella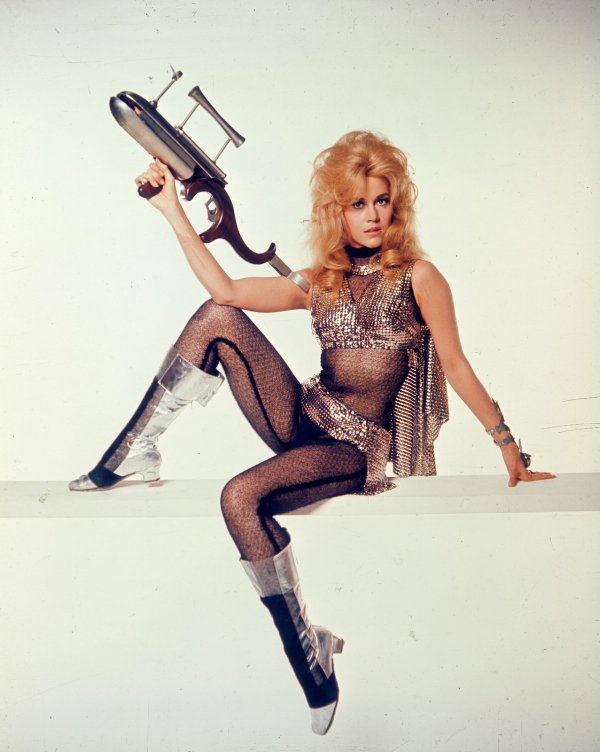 Movie – Barbarella (1968) Actress – Jane Fonda
Futuristic space cadet from an era when people thought sex could solve all of the world's problems (i.e.the '60s).
"Listen, you kids, untie me or I'll call your parents!"
---
15

Marquise De Merteuil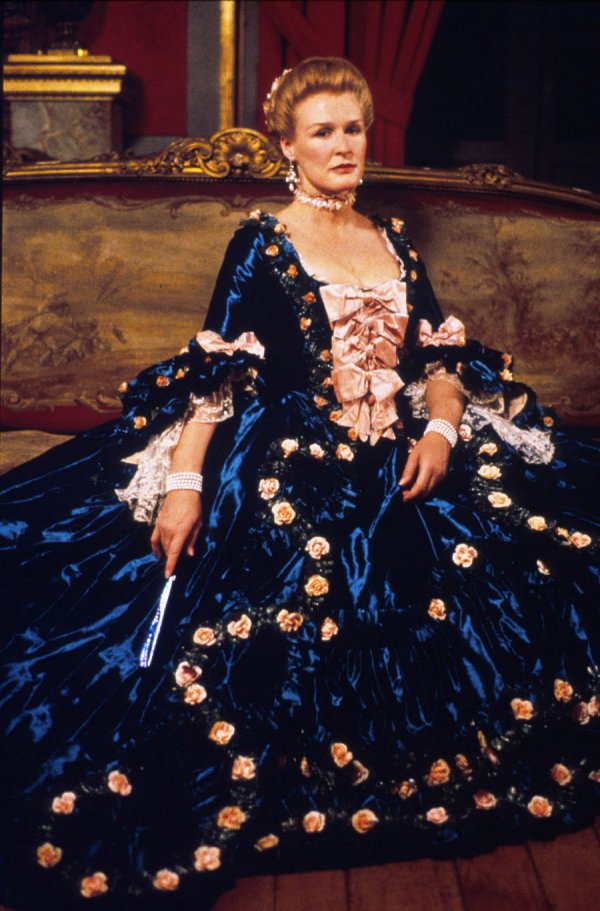 Movie – Dangerous Liaisons (1988) Actress – Glenn Close
A lady who is in the business of ruining lives for her own sexual pleasure.
"When one woman strikes at the heart of another she seldom misses, and the wound is invariably fatal."
---
16

Sarah Connor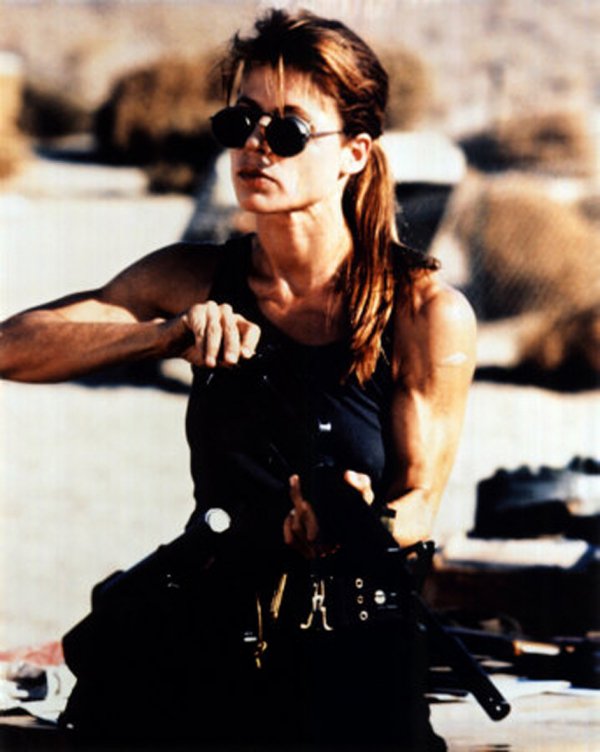 Movie – The Terminator Series Actress – Linda Blair
The badass legend of Earth's post-apocalyptic future.
"Oh, come on. Do I look like the mother of the future? I mean am I tough, organized? I can't even balance my checkbook!"
---
17

Mrs. Robinson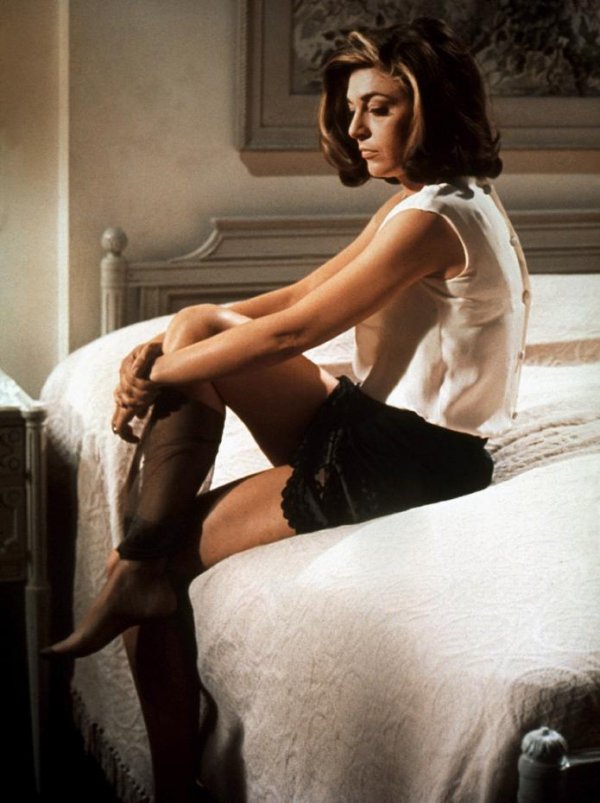 Movie – The Graduate (1967) Actress – Anne Bancroft
You have an affair with a graduate, but he dumps you for your daughter.
"Mrs. Robinson, you're trying to seduce me."
---
18

Catherine Tramell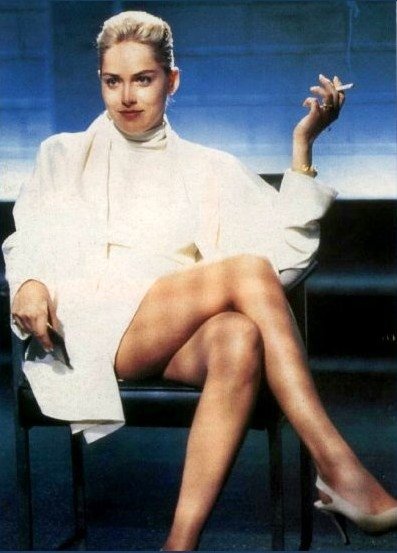 Movie – Basic Instinct (1992) Actress – Sharon Stone
A beautiful and seductive woman capable of murder.
"You know I don't like to wear any underwear, don't you, Nick?"
---
19

Mia Wallace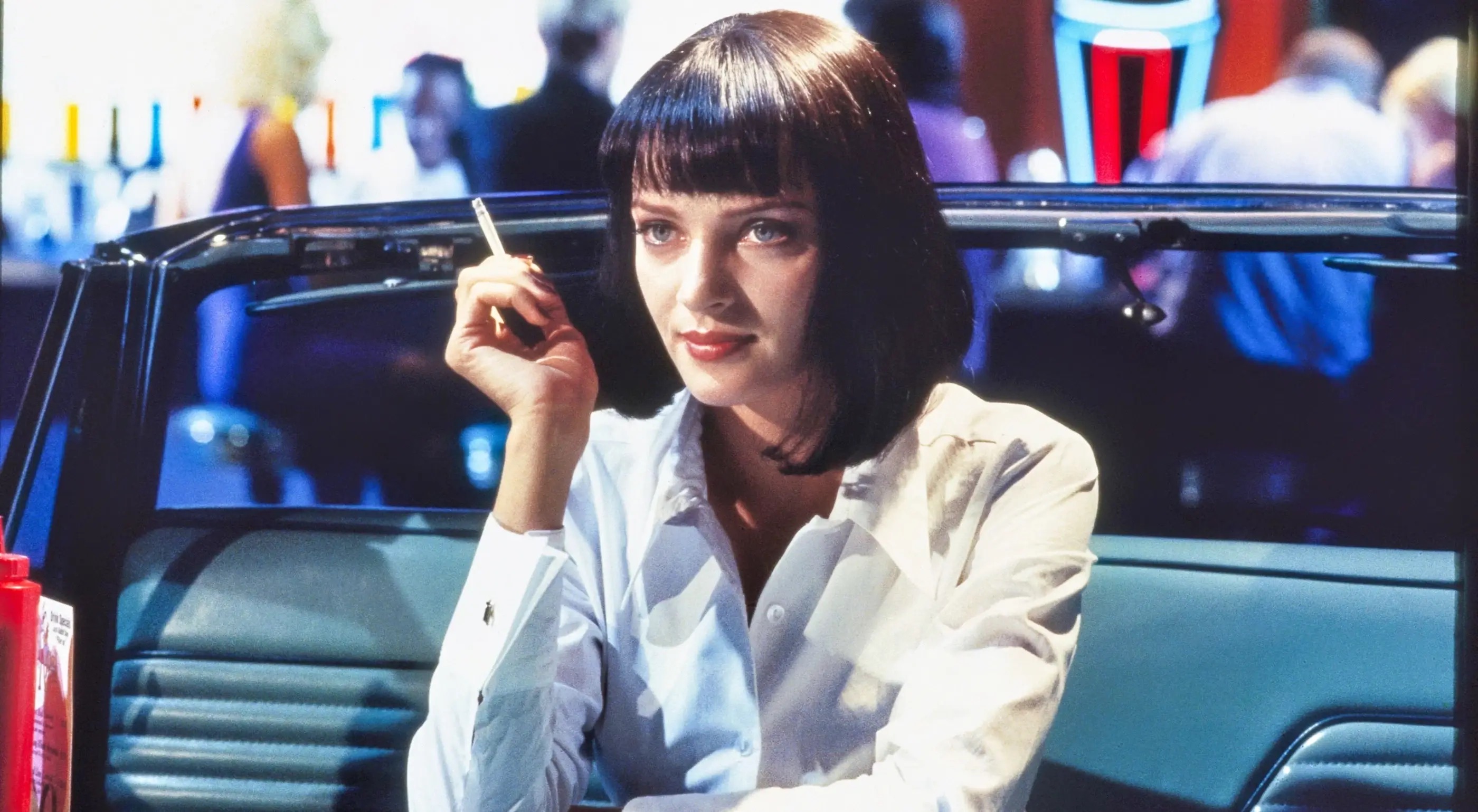 Movie – Pulp Fiction (1994) Actress – Uma Thurman
An eye for fashion, an ear for a tune, and a nose for cocaine.
"I do believe Marsellus Wallace, my husband, your boss, told you to take ME out and do WHATEVER I WANTED. Now I wanna dance, I wanna win. I want that trophy, so dance good."
---
20

Mrs. Danvers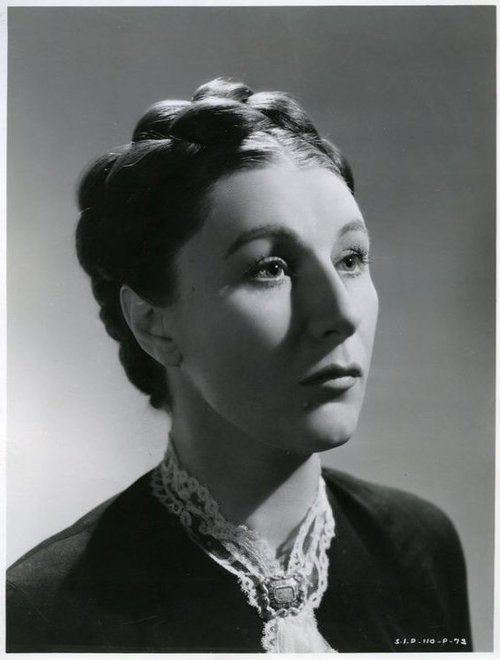 Movie – Rebecca (1940) Actress – Judith Anderson
Deranged housekeeper who mentally torments the second Mrs de Winter for not living up to the standard set by her predecessor, the eponymous Rebecca.
"Look down there. It's easy, isn't it? Why don't you? Why don't you? Go on. Go on. Don't be afraid..."
---
21

Sally Albright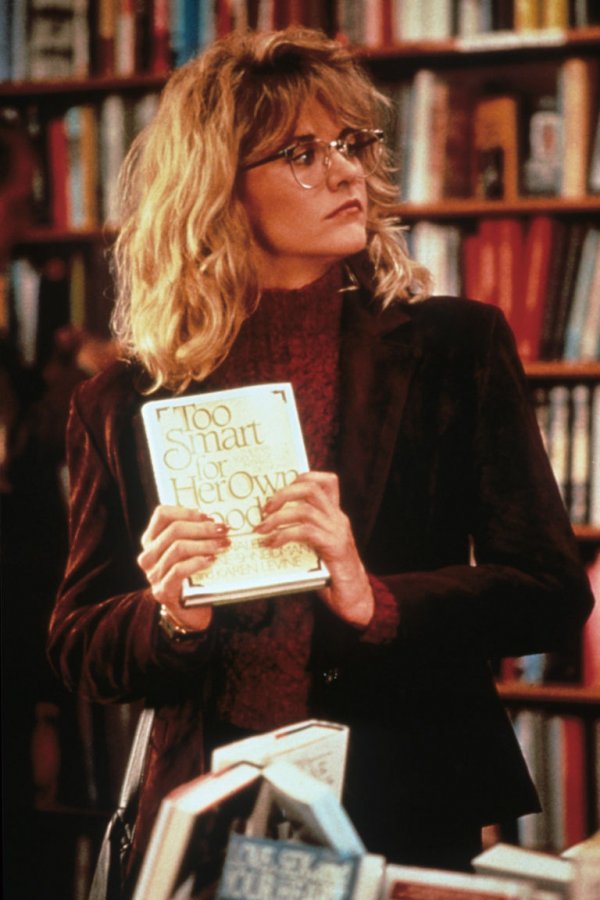 Movie – When Harry Met Sally (1989) Actress – Meg Ryan
Can men and women really be friends?
"I'll have what she's having!"
---
22

Dorothy Gale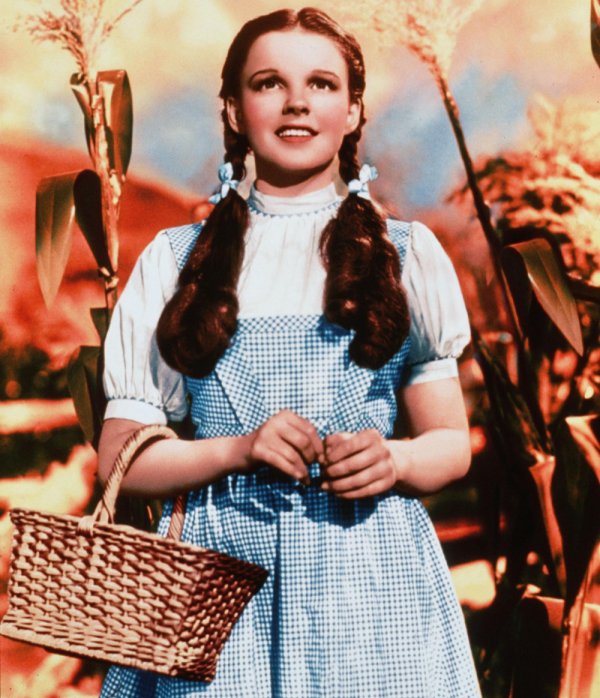 Movie – The Wizard of Oz (1939) Actress – Judy Garland
There's no place like home
"I don't think we're in Kansas anymore, Toto."
---
23

Annie Wilkes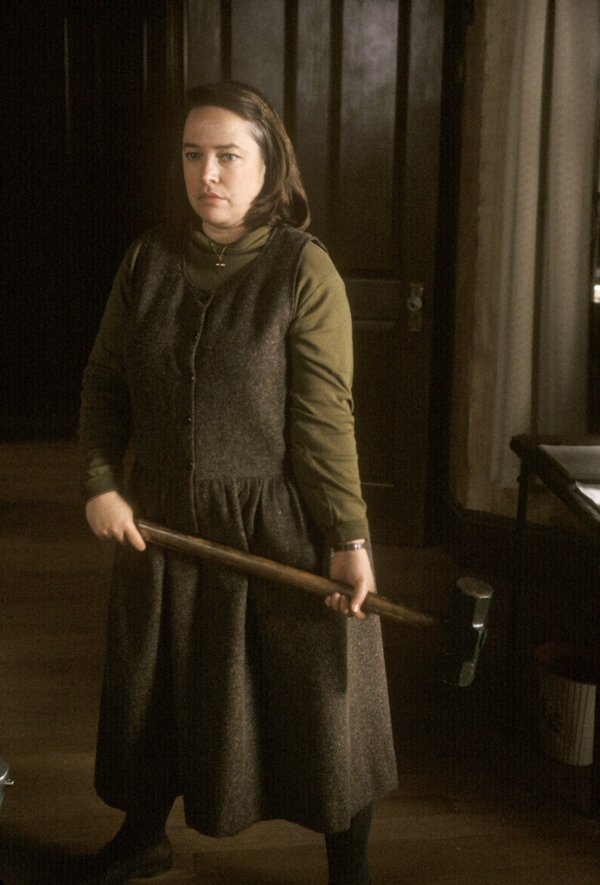 Movie – Misery (1980) Actress – Kathy Bates
Crazed fangirl who takes drastic action when her favorite character is killed off.
"I'm your number one fan. There's nothing to worry about. You're going to be just fine. I will take good care of you. I'm your number one fan."
---
24

Susan Vance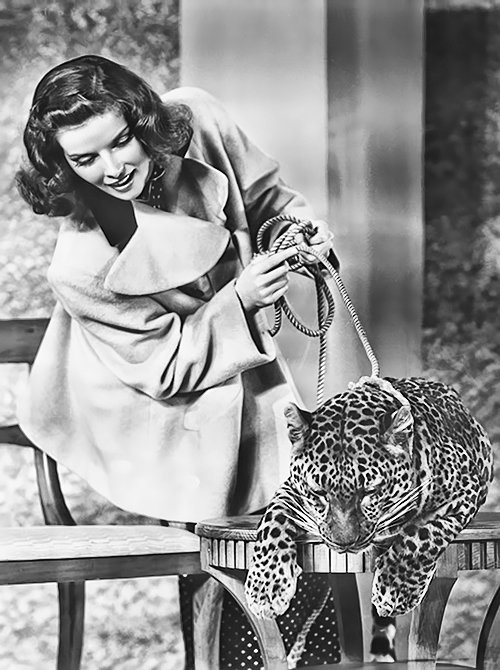 Movie – Bring Up Baby (1938) Actress – Kathryn Hepburn
When she sets her sights on something she gets it in her own way – even when it's a paleontologist … and a leopard.
"'He's three years old, gentle as a kitten, and likes dogs.' I wonder whether Mark means that he eats dogs or is fond of them?"
---
25

Jessica Rabbit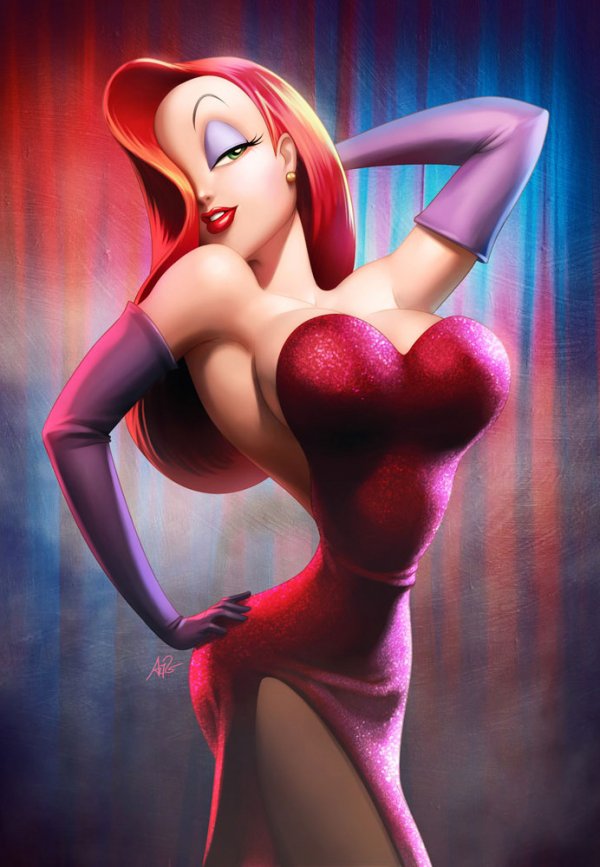 Movie – Who Framed Roger Rabbit (1988) Actress – voiced by Kathleen Turner
More curves and sex appeal than is decent for a rabbit.
"You don't know how hard it is being a woman looking the way I do."
---
26

Mildred Pierce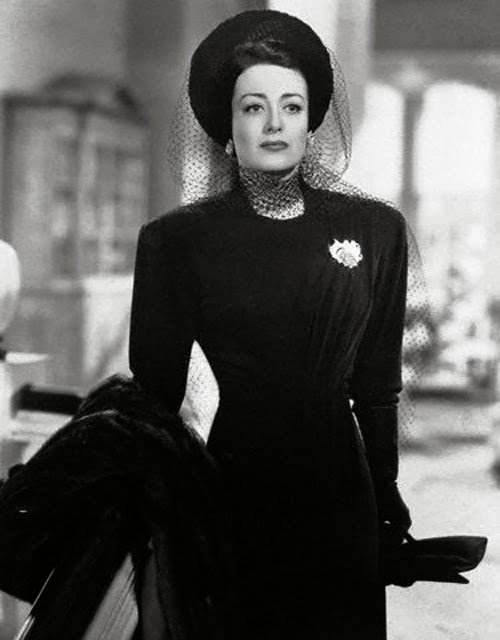 Movie – Mildred Pierce (1945) Actress – Joan Crawford
A formidable woman who raises herself up to become a restaurant owner to provide for her daughter who loathes her.
"Friendship's much more lasting than love."
---
27

Sally Bowles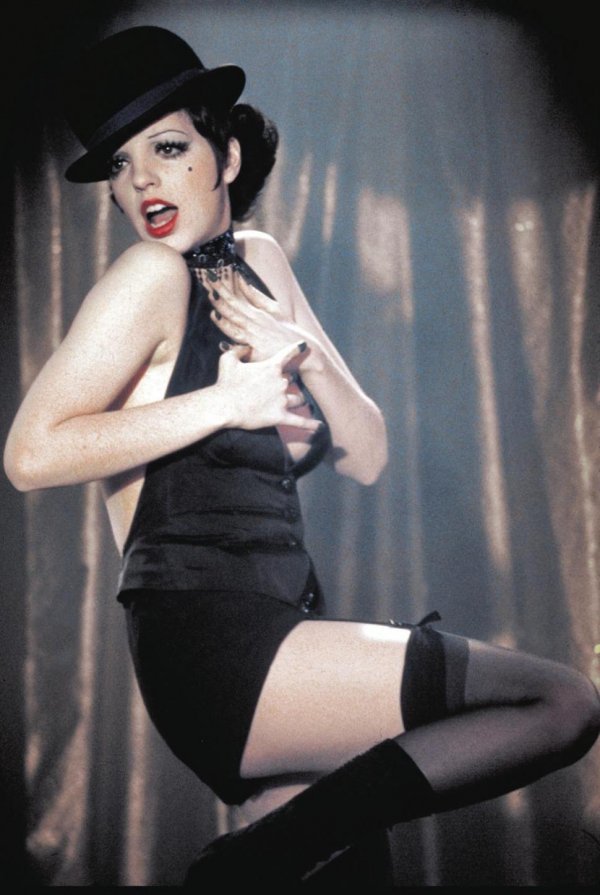 Movie – Cabaret (1972) Actress – Liza Minelli
She hides her vulnerability, distracting herself with parties, men, and a cabaret as the Nazis come to power.
"My God! It's enough to drive a girl into a convent! Do they have Jewish nuns?"
---
28

Lisbeth Salander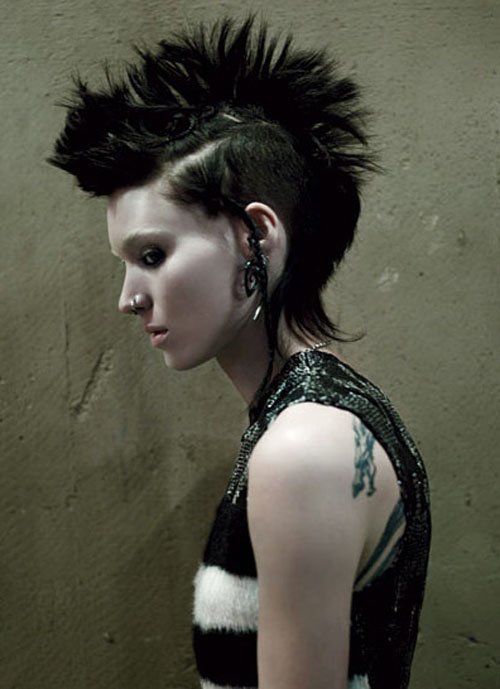 Movie – The Millenium Trilogy Actress – Rooney Mara
A pierced punk avenger who busts heads in the name of justice.
"If you touch me I'll more than alarm you."
---
29

The Bride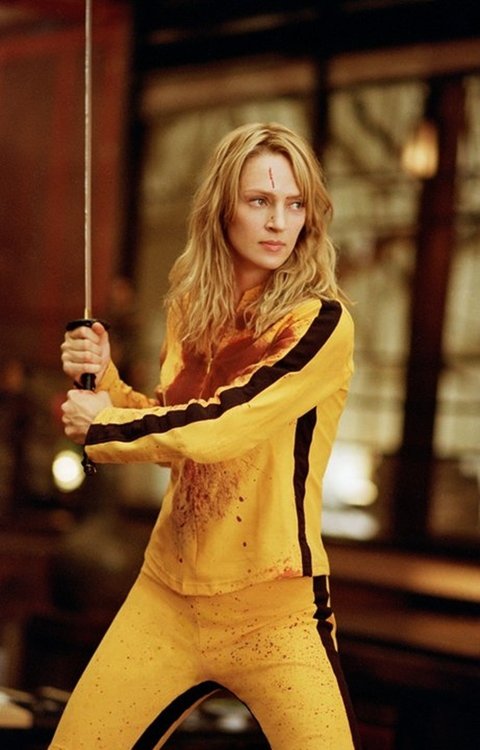 Movie – Kill Bill I and II Actress – Uma Thurman
A kick ass gal in a yellow tracksuit.
"When do you want to die? Tomorrow? The day after tomorrow?"
---
30

Lara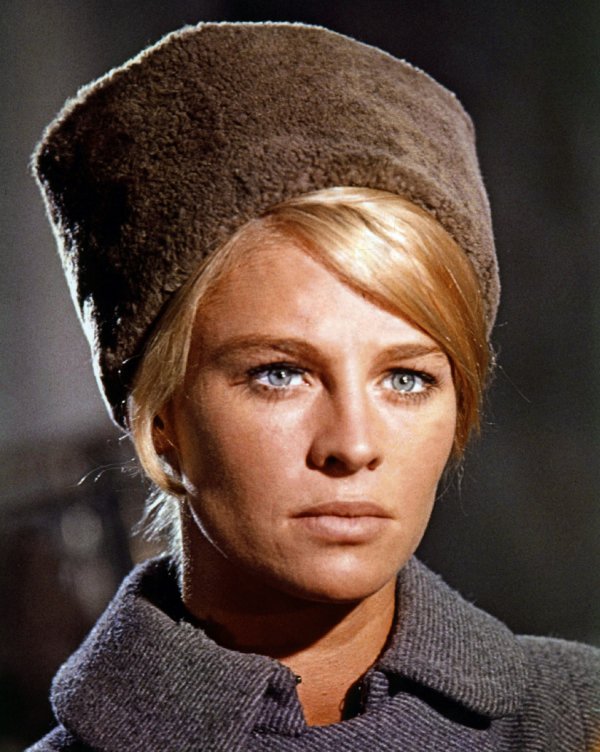 Movie – Doctor Zhivago (1965) Actress – Julie Christie
Sometimes victim, sometimes active agent, Lara teeters between suffering at the hands of the men around her, and trying to utilize them for her own benefit.
"We'd have got married, had a house and children. If we'd had children, Yuri, would you like a boy or girl?"
---
31

Ilsa Lund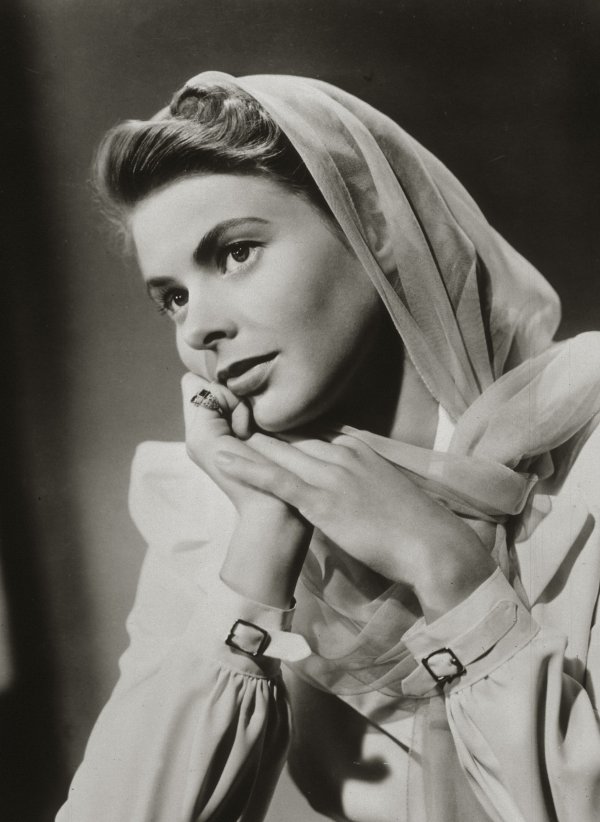 Movie – Casablanca (1942) Actress – Ingrid Bergman
A woman torn between her husband and a former lover.
"Play it, Sam. Play 'As Time Goes By.'"
---
32

Clementine Kruczynski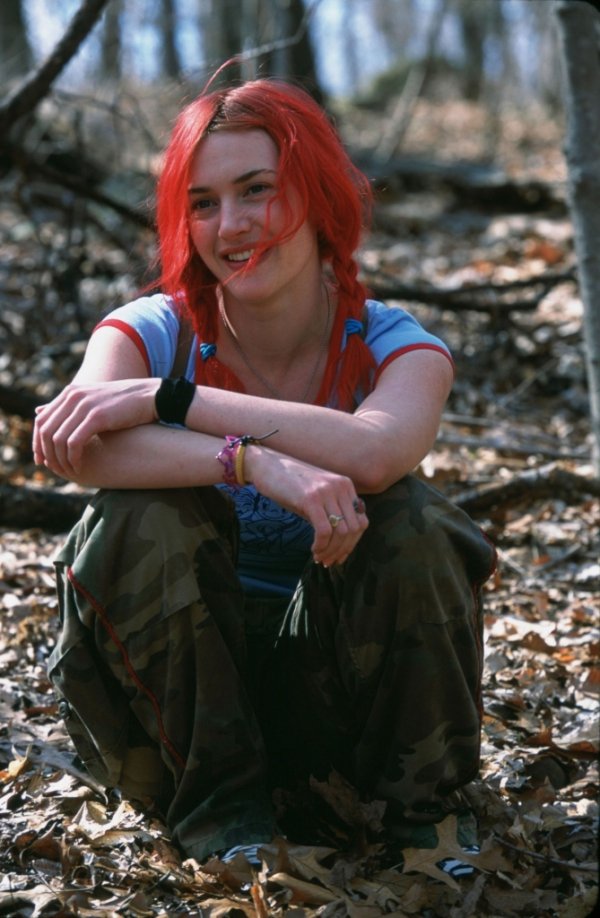 Movie – Eternal Sunshine of the Spotless Mind (2004) Actress – Kate Winslet
A rainbow haired kook who thrives in an existential hell.
"Sometimes I don't think people realize how lonely it is to be a kid. Like... you don't matter."
---
33

Marnie Edgar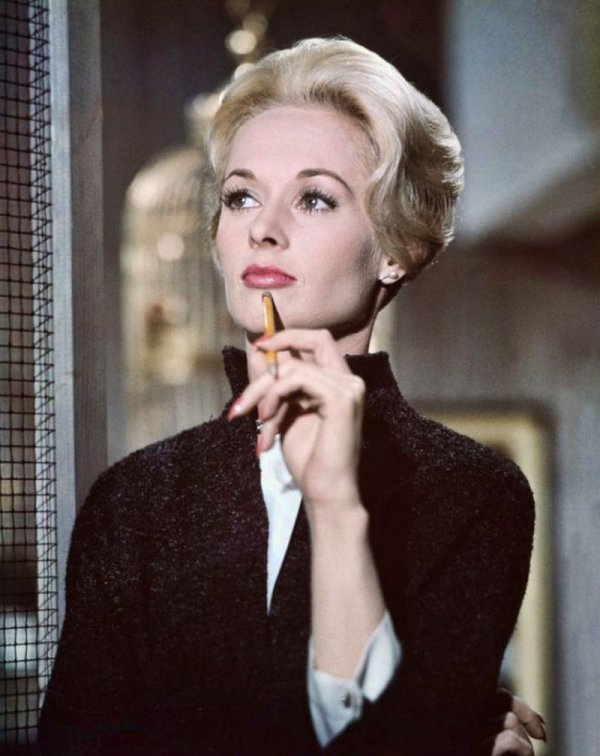 Movie – Marnie (1964) Actress – Tippi Hedren
A frigid kleptomaniac haunted by a terrible childhood memory, blackmailed into marriage.
"You don't love me. I'm just something you've caught! You think I'm some sort of animal you've trapped!"
---
34

Nic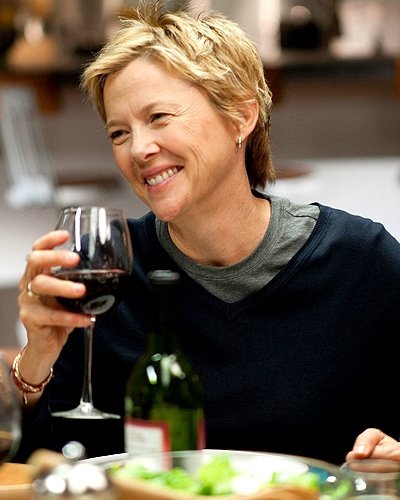 Movie – The Kids Are All Right (2010) Actress – Annette Benning
Alcohol-dependent Nic struggles to balance her job as a busy doctor, her spouse, and her children.
"Yeah? Well, I need your observations like I need a dick in my ass!"
---
35

Carrie White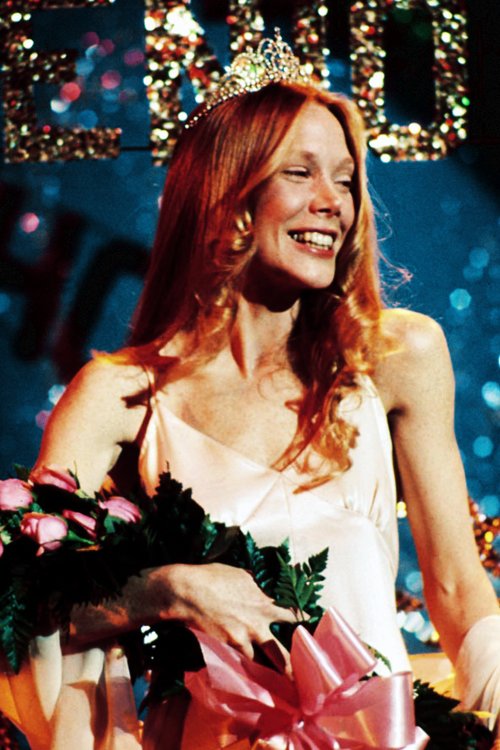 Movie – Carrie (1976) Actress – Sissy Spacek
Browbeaten by her religious mother and shunned by classmates, she turns her gift of telekinesis against her tormenters.
"I'm goin', Mama. You can't stop me. And I don't wanna talk about it anymore."
---
36

Regina George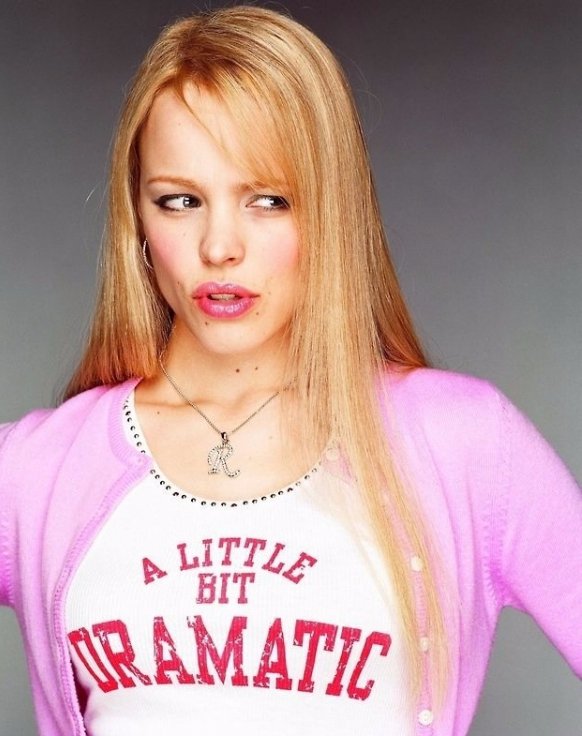 Movie – Mean Girls (2004) Actress – Rachel McAdams
A high school villain and a mean girl who fits all the stereotypes.
"Raise your hand if you have ever been personally victimized by Regina George?"
---
37

Margo Channing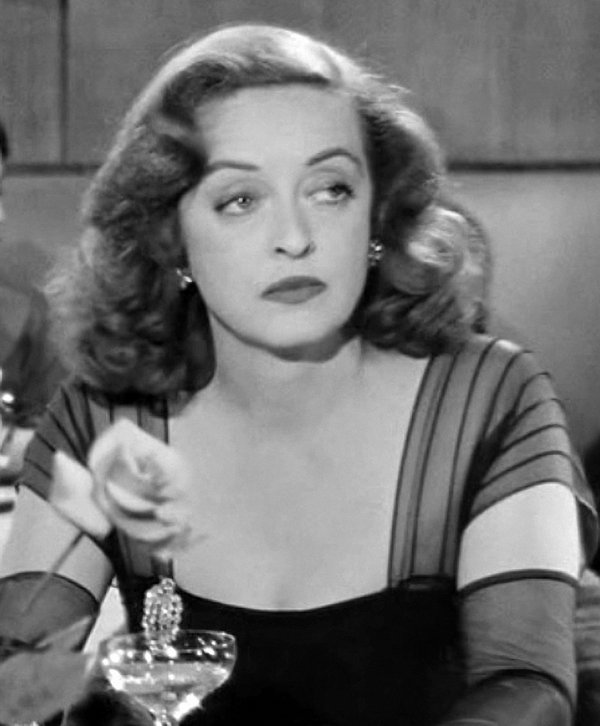 Movie – All About Eve (1950) Actress – Bette Davis
Making a mistake about a she-wolf in lamb's clothing for a fan causes her to lose her husband and career.
"Fasten your seatbelts, it's going to be a bumpy night!"
---
38

Katniss Everdeen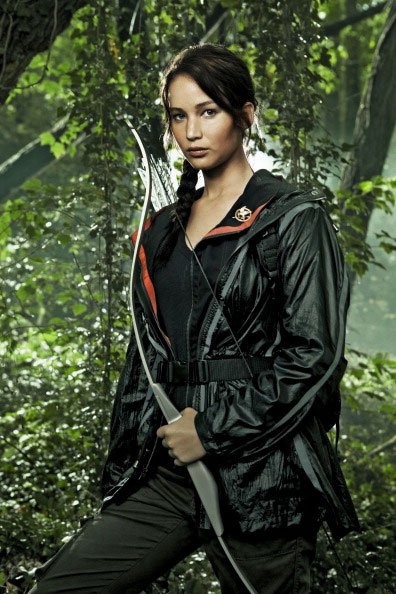 Movie – The Hunger Games Trilogy Actress – Jennifer Lawrence
A teenager prepared to make the ultimate sacrifice of her life for another but becomes the spearhead of a revolution.
"I volunteer! I volunteer! I volunteer as tribute!"
---
39

Kathryn Merteuil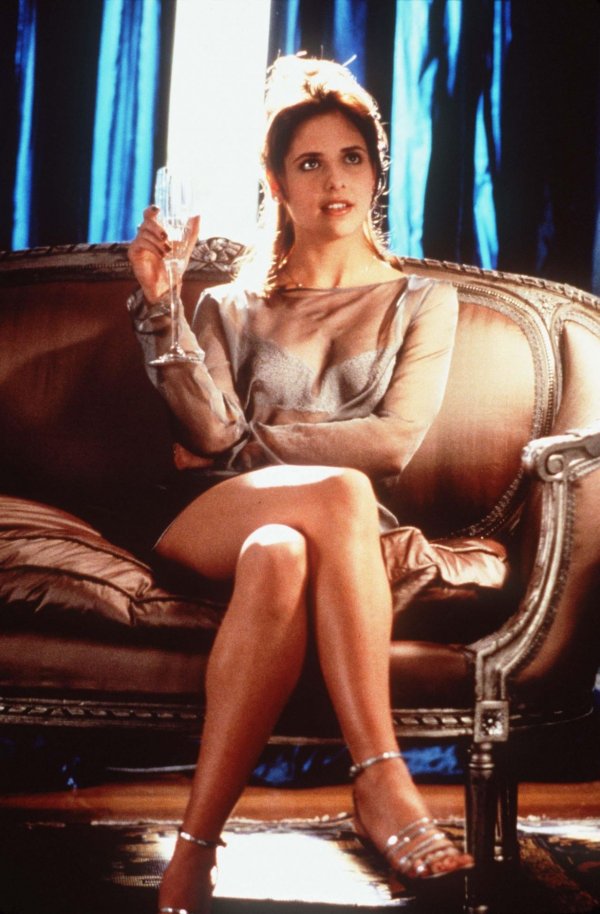 Movie – Cruel Intentions Actress – Sarah Michelle Gellar
Over-sexed and deliciously evil, she seems more like a male fantasy sometimes than a real person.
"My advice is to sleep with as many people as possible."
---
40

Minny Jackson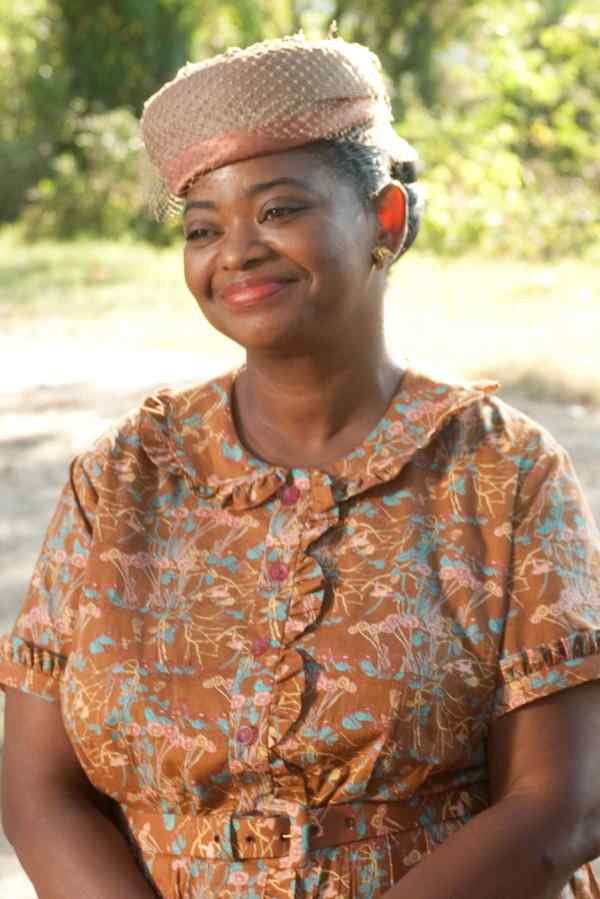 Movie – The Help (2011) Actress – Olivia Spencer
Unwilling to take crap in her work life and struggling against an abusive marriage, Minny is bright, resistant, and braver and kinder than she thinks.
"Fried chicken just tend to make you feel better about life."
---
41

Nurse Ratched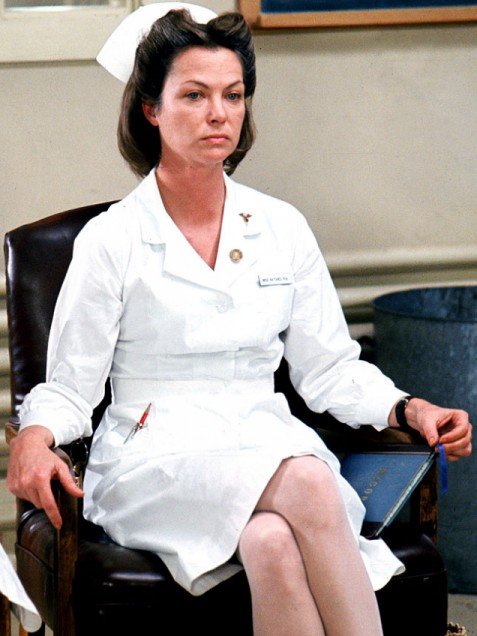 Movie – One Flew Over the Cuckoo's Nest (1975) Actress – Louise Fletcher
Strict, self-important, and sneaky. Don't defy her; you'll be sorry you did.
"The best thing we can do is go on with our daily routine."
---
42

Olive Pendergast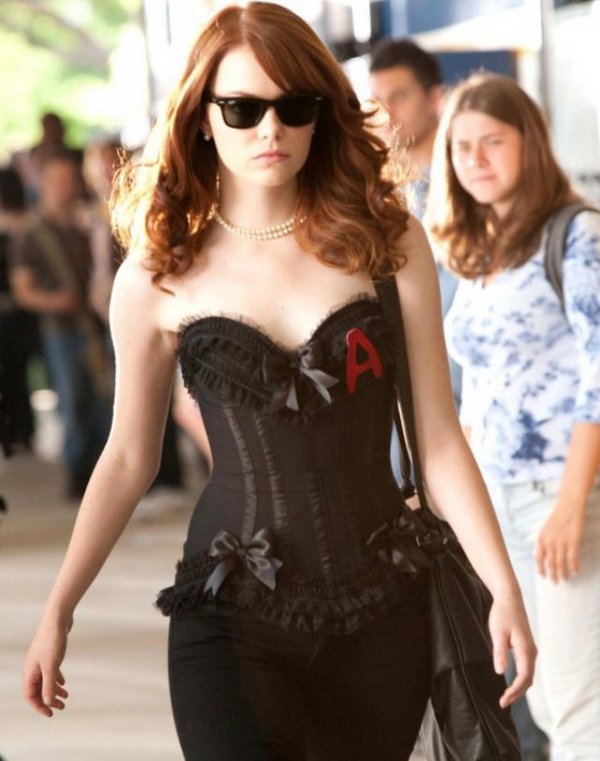 Movie – Easy A (2010) Actress – Emma Stone
Why women shouldn't feel pressure to be sexually active just for the sake of others, and why staying true to yourself is a virtue.
"The rumors of my promiscuity have been greatly exaggerated."
---
43

'Baby' Jane Hudson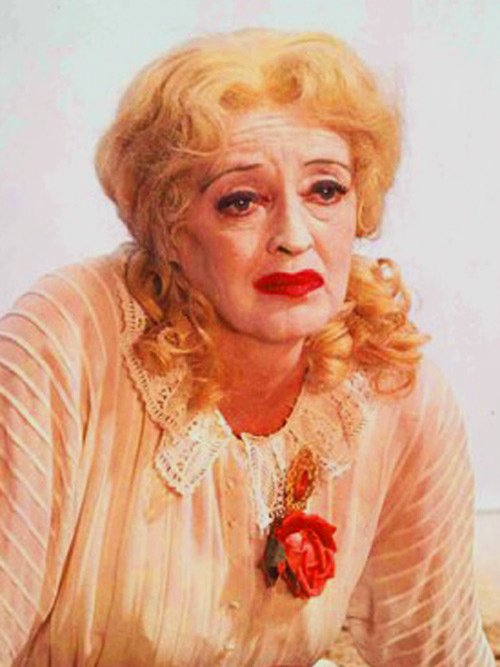 Movie – Whatever Happened to Baby Jane (1962) Actress – Bette Davis
Payback's a bitch and that bitch is in the form of Baby Jane
"I didn't bring your breakfast because you didn't eat your din-din!"
---
44

Bridget Jones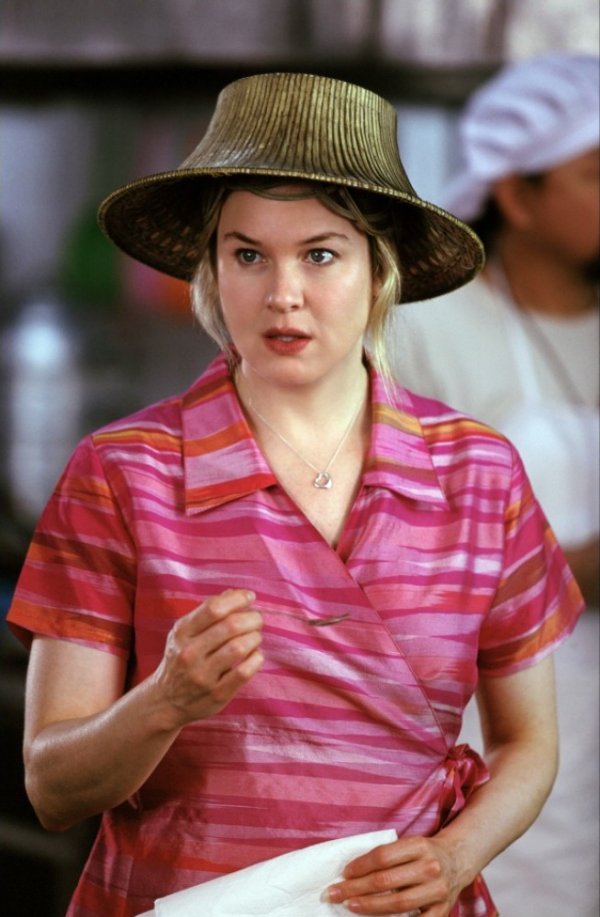 Movie – Bridget Jones's Diary and others Actress – Renée Zellweger
She manages to be a hero and anti-hero. Bridget is the modern day girl, living (read struggling) with modern day life and modern day men.
"Thank you, Daniel, that is very good to know. But if staying here means working within 10 yards of you, frankly, I'd rather have a job wiping Saddam Hussein's arse."
---
45

Cher Horowitz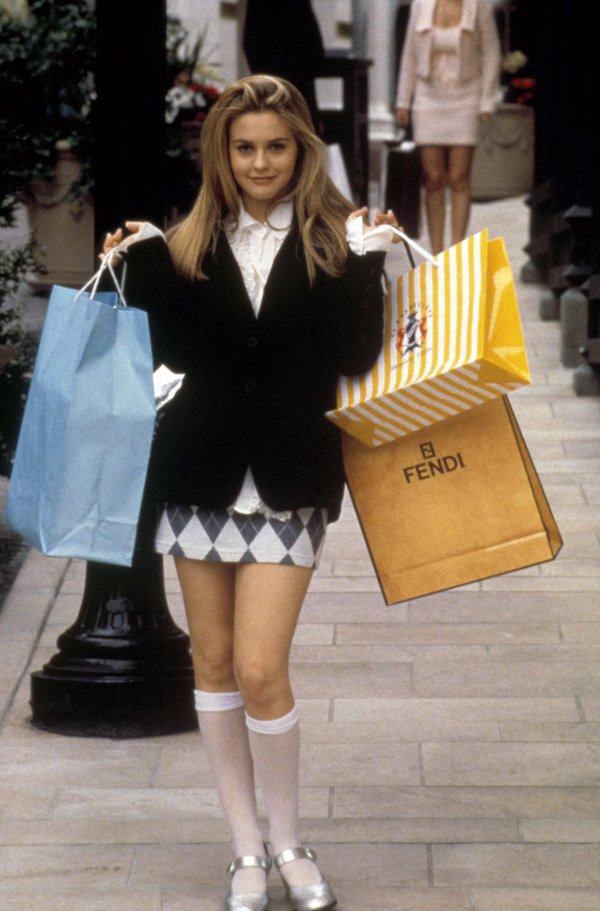 Movie – Clueless (1995) Actress – Alicia Silverstone
A complex young woman who appears empty headed and shallow but is actually bettering herself by helping others.
"Do you prefer 'fashion victim' or 'ensembly challenged'?"
---
46

Lara Croft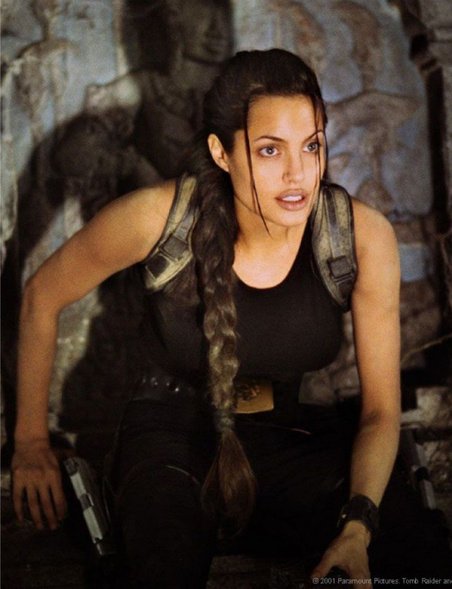 Movie – The Lara Croft Series Actress – Angelina Jolie
The woman who proved beauty was no barrier to being an action hero.
"I woke up this morning and I just hated everything."
---
47

Joan Crawford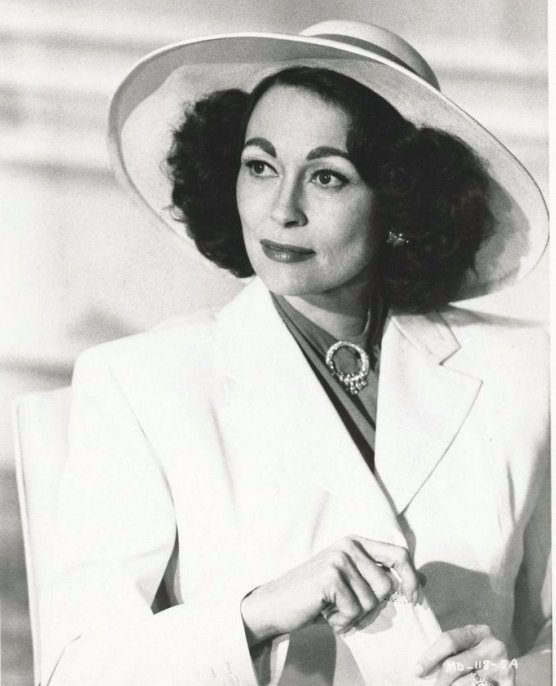 Movie – Mommie Dearest (1981) Actress – Faye Dunaway
The epitome of a control freak.
"No... wire... hangers. What's wire hangers doing in this closet when I told you: no wire hangers EVER?"
---
48

Carmen Jones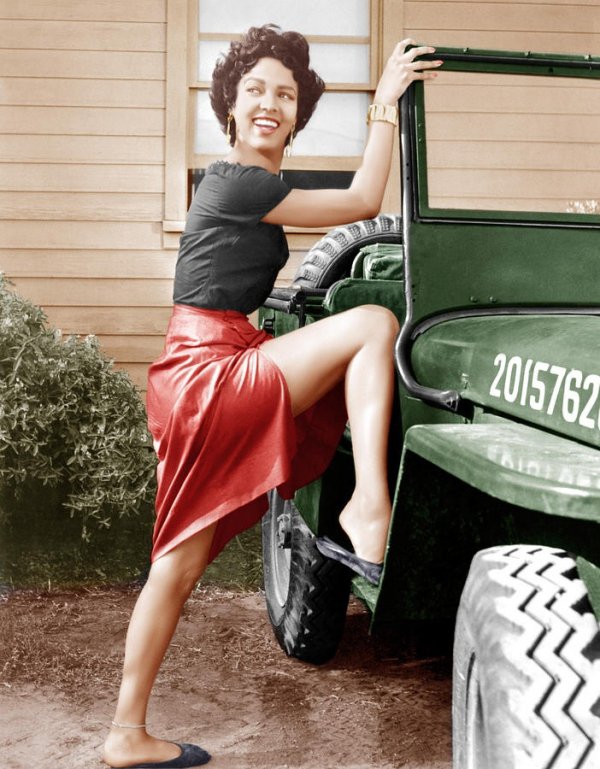 Movie – Carmen Jones (1954) Actress – Dorothy Dandridge
Shaped by circumstance, she lives every moment like her last and destroys the men drawn to her.
"'Scuse my dust, gentlemen. The air's gettin' mighty unconditioned 'round here."
---
49

Muriel Heslop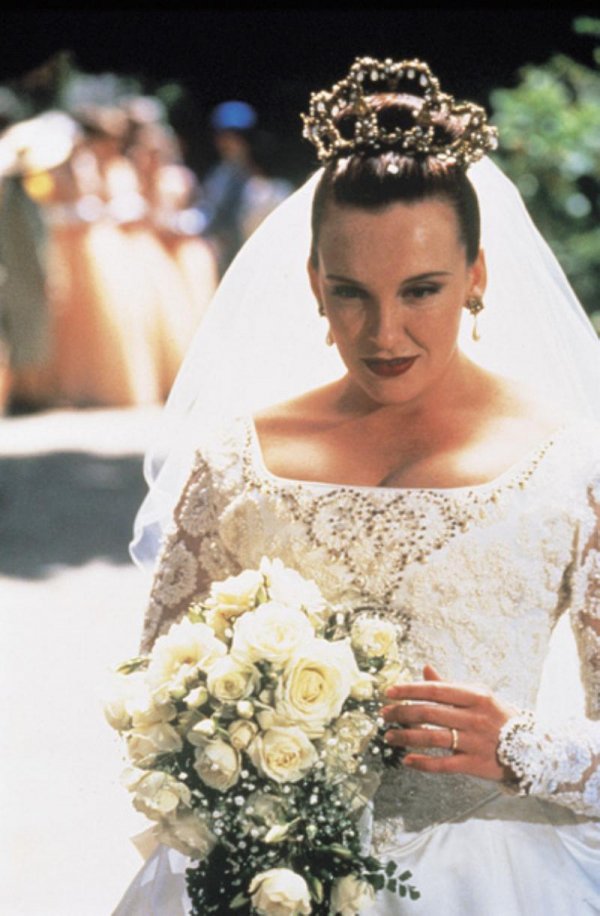 Movie – Muriel's Wedding (1994) Actress – Toni Collette
She has plenty of insecurities but outgrows them all.
"You're terrible, Muriel."
---
50

Miranda Priestley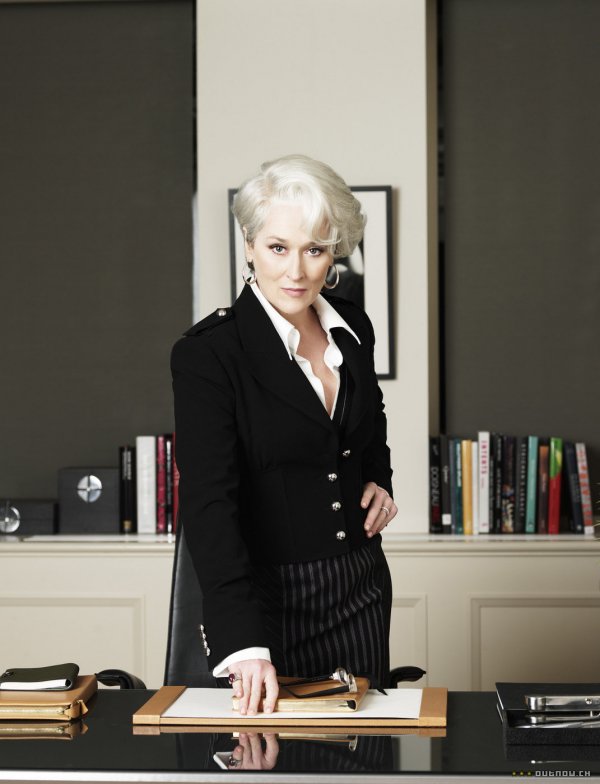 Movie – The Devil Wears Prada (2006) Actress – Meryl Streep
A complicated and intriguing villainous boss bitch.
"Oh, don't be silly – EVERYONE wants this. Everyone wants to be us."
---
Comments
Popular
Related
Recent