If you're not a fan of the romantic comedy, I'm afraid you might just hate this post! I have a fail-safe plan of action to soothe my sad feeling when I'm down, and it involves a lot of cake, my PJ's, and a ton of my favourite Rom Coms, most of which seem to start Hugh Grant! They're not arty or challenging Oscar winning films, but trust me, they'll warm you up like a mug of hot chocolate. Oh, and girls: spoiler alert!
---
1

Notting Hill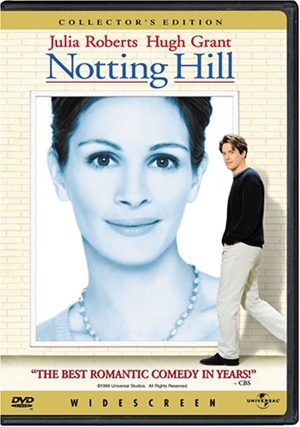 Price: $10.49 at amazon.com
This 1999 gem starring Hugh Grant (surprise surprise!) and Julia Roberts cannot fail to make you smile. It's about a normal guy who gets involved with a celebrity and retells something of the age-old Cinderella story — but puts the girl in the palace for a change! I love the sweet, dry humour of the dialogue, the way it manages to make London look like a little village community and, of course, the fab ending.
---
2

The Devil Wears Prada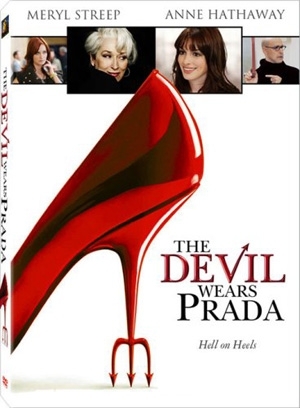 Price: $10.02 at amazon.com
This movie is a fun, sophisticated version of the Ugly Duckling's story, packed with a ton of beautiful people and clothes to die for. It's about fashion, relationships and life priorities, and it has Anne Hathaway and drama goddess Meryl Streep in the leading roles. Ladies, what's not to love?
---
3

Chocolat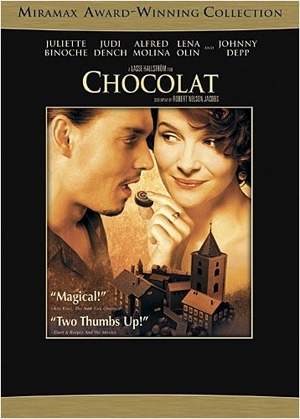 Price: $9.99 at amazon.com
Johnny Depp, the adorable Juliette Binoche, beautiful French countryside and some of the tastiest-looking treats I have ever seen: Girls, I literally can't think of anything I'd rather spend two hours looking at. This movie was nominated for 5 Academy Awards as well so the acting and cinematography's not too shabby either!
---
4

Bridget Jones's Diary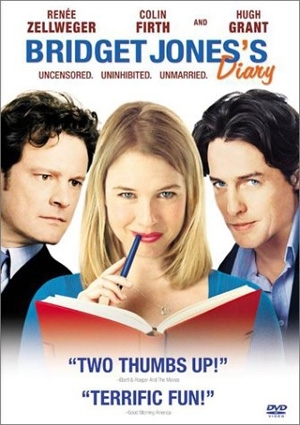 Price: $11.62 at amazon.com
I love this movie, so so much. Bridget Jones manages to absolutely capture the little insecurities and eccentricities that are familiar to every woman, so that even as she blunders from one awkward experience to the next, you can't help but identify with her –so when she's swept off her feet at the end of the film, it really feels like it's happening to you!
---
5

Love Actually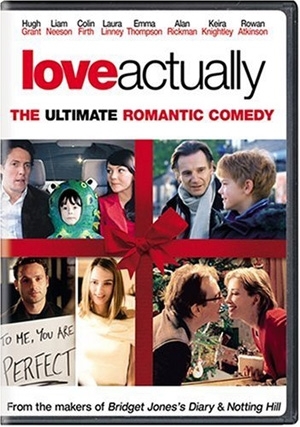 Price: $6.49 at amazon.com
This big sprawling story covers literally all life bases. Set in the run up to a British Christmas, it deals with issues of love and loss in a range of different, interlinking stories, from two body doubles who meet on a film set, to the Prime Minister who accidentally falls in love with his secretary. One of my all-time favourites – this is, perhaps, the greatest comfort movie ever.
---
6

Four Weddings and a Funeral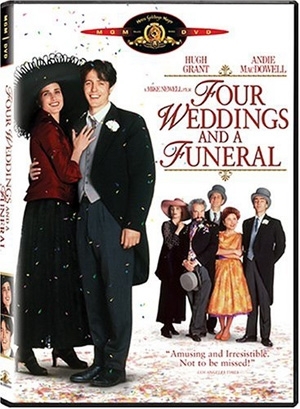 Price: $10.99 at amazon.com
Hugh Grant again, and this time opposite Andy MacDowell. This 1994 film follows a guy who seems destined never to get married as he attends all the weddings of his friends. It's funny, it's so British and it's also quite tragic and features one of the best readings of W.H. Auden's 'Funeral Blues' I've ever heard; it literally brings me to tears every time. Watch it girls, you won't be disappointed.
---
7

About a Boy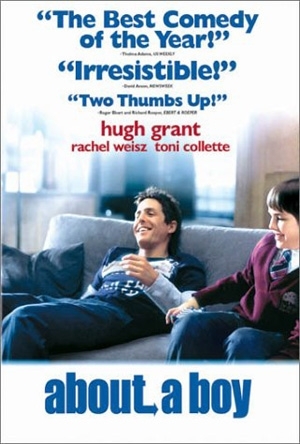 Price: $8.99 at amazon.com
This is a sweet, sharp film starring Nicolas Hoult (now of British Skins fame), Hugh Grant, Toni Collette and Rachel Weisz. The story follows a wealthy bachelor who leads a fairly selfish life until by chance he meets a slightly odd boy and his difficult mother. Based on a novel by comedy giant Nick Hornby, this is a funny, poignant film; well worth a watch.
Are there films you watch to cheer you up when you're down girls? Do you know them so well you can say most of the lines? Let me know you're favourites; I'd love to expand my little list!
Top Photo Credit: Marmella
More
Comments
Popular
Recent