Ariel is by far one of my favorite Disney princesses, so it's completely understandable that I'm always on the lookout for facts about The Little Mermaid. If you're a fan like me, you've seen the three movies, the TV show, and know almost all of the songs by heart. You know all about the adventures that go on under the sea. But here are some fun facts about The Little Mermaid that even I didn't know!
---
1

Alyssa Milano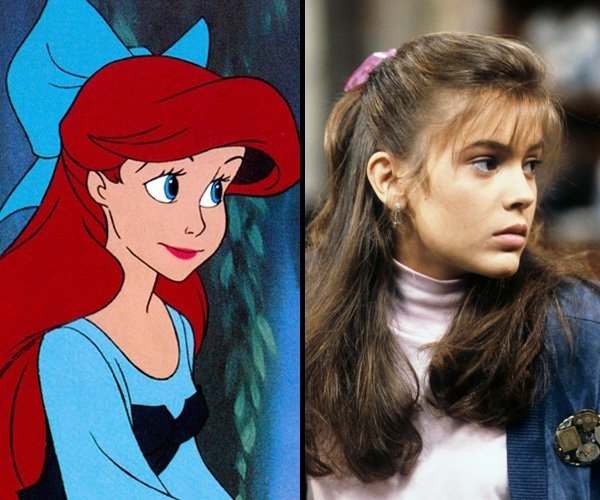 Photos of child actress Alyssa Milano were used when drawling Ariel. If you look at the contours of their faces, the resemblance is remarkable. Glen Keane, the animator of the film, announced that indeed he did use Milano as inspiration. Not many people can say that there is a Disney character, a princess no less, designed after them! Even more, Milano narrates the Disney's The Making Of The Little Mermaid where you learn endless facts about The Little Mermaid.
---
2

Ursula and Triton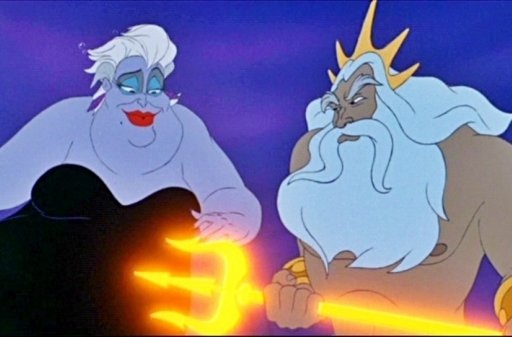 In the musical version of The Little Mermaid, Ursula sings about Triton....her brother. Yes, you read that right! The song "I Want The Good Times Back" talks about the ocean's kingdom being divided between Triton and Ursula. But Ursula, abusing her power, was cursed and lost her control. This fun fact helps establish why Ursula is so resentful and angry at Triton, though this plot point was eliminated from the film version. Ursula does imply during a monologue, however, that she lived in Atlantica at one point.
---
3

Carlotta and Cinderella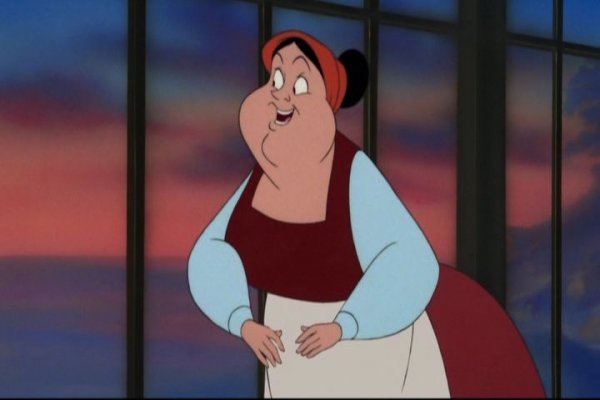 Carlotta, Eric's maid, and Princess Cinderella have more in common than the fact that they are both in Disney movies. They are wearing the same outfit! The difference is that Carlotta's hairpiece matches her dress and isn't white like Cinderella's. The media today publishes in tabloid after tabloid celebrities' outfits, asking who wore it best. Disney did the same in a way, leaving me to question who you think wore it best?
---
4

Divine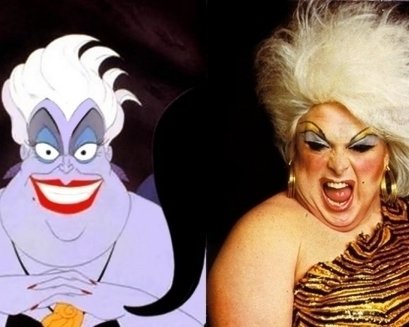 Ursula is undoubtedly based upon the famous drag queen, Divine. While in human form, Ursula makes a shout-out to her look-a-like when she sings, "My dear, I'll look divine! / Things are working out according to my ultimate design." The irony here is that her resemblance to Divine is amazing, making the animator's design a success. Kudos to Disney for all the work they put into making The Little Mermaid such an amazing film!
---
5

Flotsam and Jetsam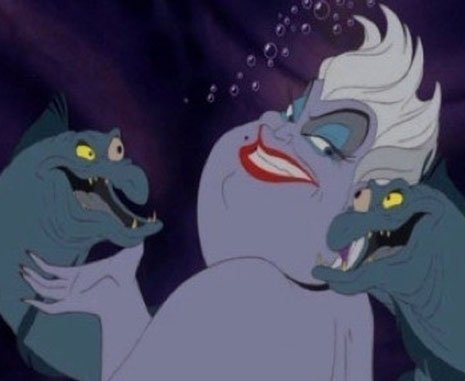 Ursula's sidekicks, Flotsam and Jetsam, are her prized possessions. Unlike other Disney henchmen, Ursula is genuinely concerned with their fate. She nicknames them "babies" and "poopsies." In fact, when they are killed, her anger and mourning turns fatal as she attempts to kill Ariel in hopes of avenging their deaths. These eels are more than her minions; they are her family.
---
6

Sebastian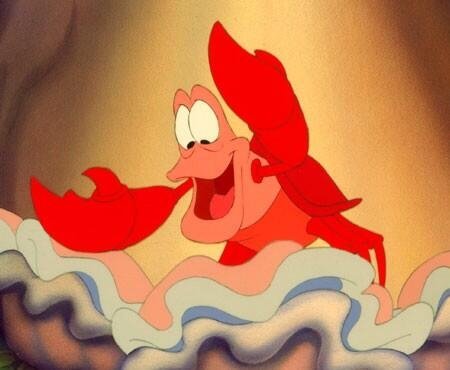 Sebastian's Jamaican accent underscores the carefree spirit of the sea despite the animator's original intentions. What if Sebastian had a British accent? Animators intended this crustacean to resemble Grimsby, Eric's butler, more. I find it ironic that they switched his accent, considering his run-in with Louie, the French chief. It's no secret that the Brits and French have been at it in the past, and if Sebastian kept his British roots, then the film might have turned out more political than planned.
---
7

Eric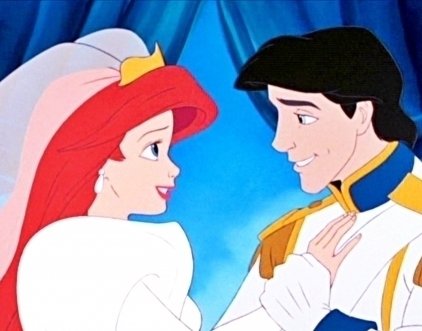 Prince Eric is unlike other Disney princes. With his adorable dimples, a trait that only one other Disney character shares, it's no wonder how he won over Ariel's heart. It definitely wasn't his singing voice because, contrary to other princes, Eric does not sing until the second movie. The second movie The Little Mermaid II: Return To The Sea reveals that he is the only prince to become a father. And to top it all off, he is one of a select few princes to kill the villain in the end of the film.
There are so many fun facts about The Little Mermaid that my mind is just swimming in all the plans and details that went into making this film. It's clever, not like any other Disney princess stories, in which the story is mainly contained to a love story, but one of finding independence while choosing what's best for your life. What did you learn? Are you considering watching the movie for old times sakes?
More
Comments
Popular
Recent