There are so many movies that sparked real life romances. Seeing as Hollywood is all about the makeups and breakups, I tried to keep this list centered around the people who got their happy endings. That means there's no Katie and Tom, Johnny Depp and Winona Ryder, etc. Here are some of the movies that sparked some real life romance!
---
1

Step up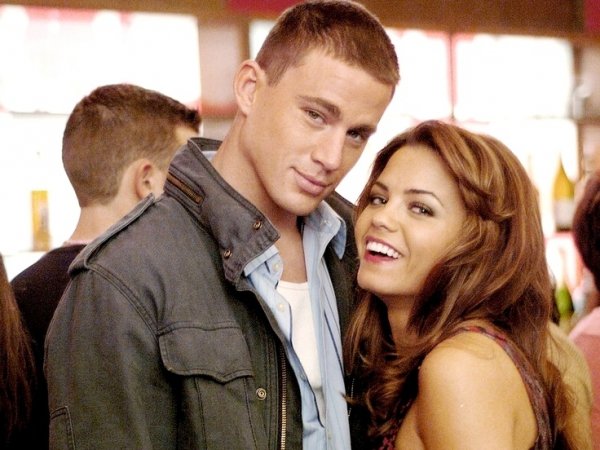 Channing Tatum and Jenna Dewan started dating in 2006, after starring as Tyler and Nora in Step Up. The couple got married in 2009 and in 2013, Jenna gave birth to their first daughter, Everly. They're one of the couples who starred in movies that sparked real life romance.
---
2

Vicky CRISTINA Barcelona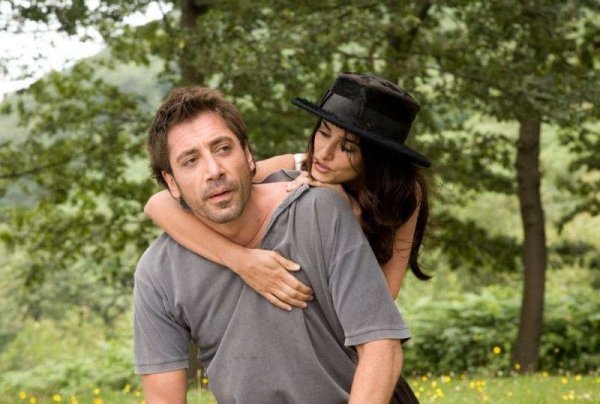 Penelope Cruz and Javier Bardem appeared in the film Vicky Cristina Barcelona together back in 2008. They were married in 2010 and have two children together!
3

Mr. & Mrs. Smith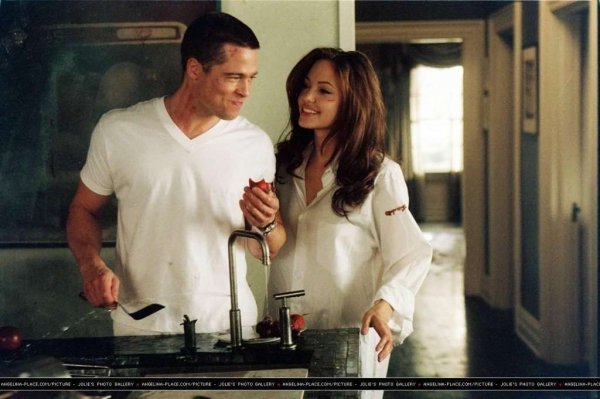 Angelina Jolie and Brad Pitt appeared together in the 2005 film Mr. & Mrs. Smith. At the time, Pitt was married to Jennifer Aniston, causing many people to believe that Pitt actually cheated on Aniston as he started a relationship with Jolie. Aniston filed for divorce, and Pitt and Jolie have been in a relationship since then. They have six children together.
---
4

The Amazing Spider-Man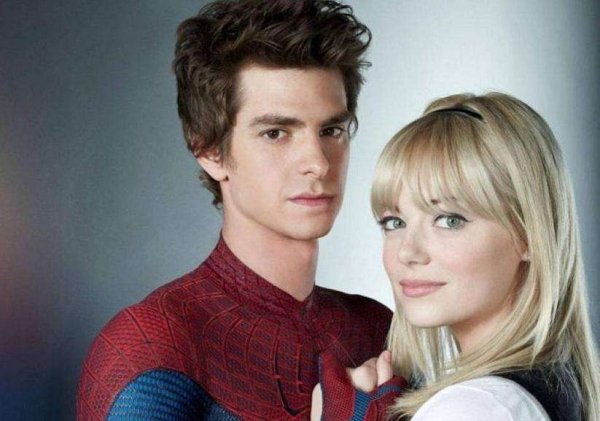 Favorite couple ever? I think so. Emma Stone and Andrew Garfield starred in The Amazing Spider-Man together and have been dating since 2011. They joined forces once again when they reprised their roles for the 2014 sequel.
---
5

Wanderlust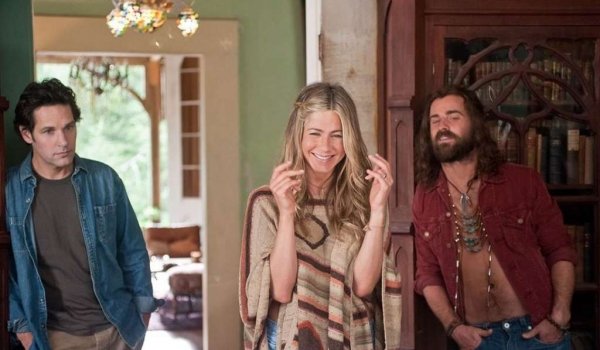 Jennifer Aniston and Justin Theroux met while filming Wanderlust. They started dating back in 2011 and are currently engaged! In case you didn't know, Aniston had been previously married to Brad Pitt and has dated big name celebs like Vince Vaughn and John Mayer!
---
6

Green Lantern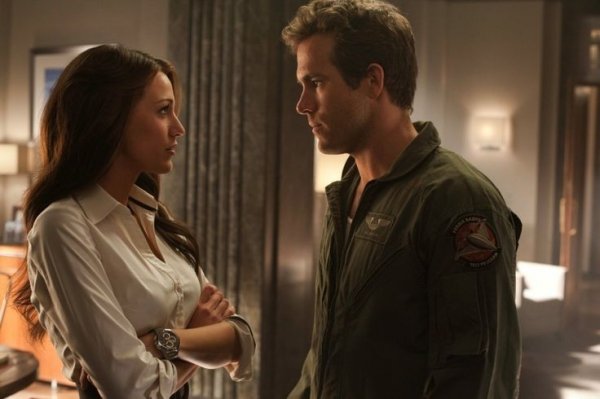 Gossip Girl's Blake Lively met her future husband Ryan Reynolds on the set of Green Lantern! The duo have been married since 2012 and are, in my opinion, one of the best-looking couples around!
---
7

Fantastic Four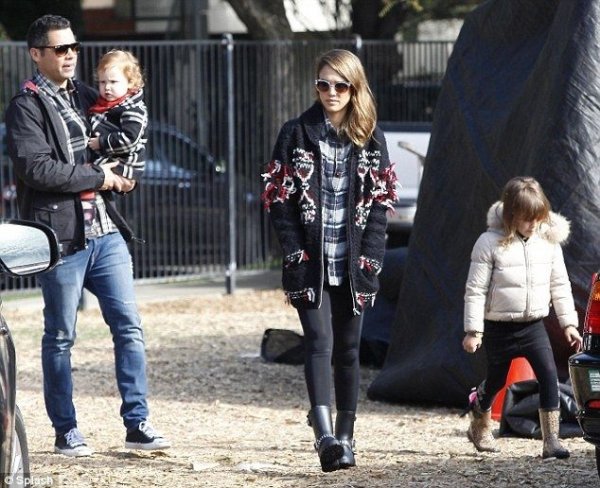 I think Jessica and Cash are one of the sweetest couples around. The pair met while filming Fantastic Four in 2005. Jessica was starring in the movie, while Cash served as a director's assistant! The two have been married since 2008 and have the cutest little girls, Honor and Haven!
---
8

Brokeback Mountain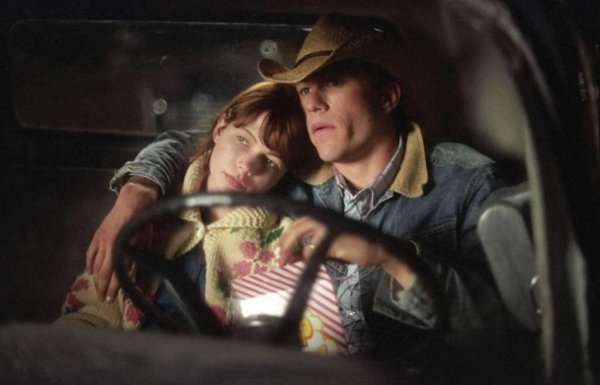 Heath Ledger and Michelle Williams started dating while filming Brokeback Mountain together. In an interview with radaronline.com, Michelle said, "Our initial meeting, the circumstances of how we first met, were cosmic or something." The pair dated from 2004-2007 and had a daughter together. The two unfortunately did not get their happy ending as Ledger passed away in 2008, but their relationship was too good to dismiss on this list. When asked if Michelle thought the two would end up together, this is what she said: "It would make me too sad to answer but it's also…one of my favorite things to imagine. It's actually one of my favorite places to visit."
---
9

The Notebook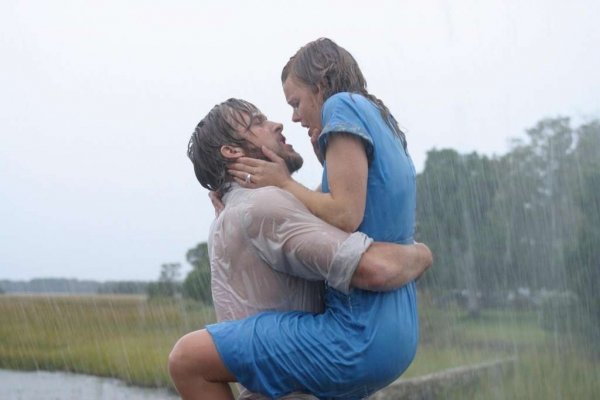 Okay, okay. I know I said I'd focus on the couples that ended up happily married but I couldn't NOT mention this one. Ryan Gosling and Rachel McAdams starred in The Notebook (one of the best romance movies out there) back in 2004 and dated from 2005-2007. They rekindled their relationship a few years later but it didn't end up going anywhere. Now, Gosling is involved with his The Place Beyond the Pines co-star Eva Mendes, who just welcomed their baby girl! McAdams is currently dating the music manager Patrick Sambrook.
Well, there you have it. Keep in mind that these are only SOME of the happy endings that have started on set. Which couple is your favorite?
More
---
Comments
Popular
Recent