You've got to feel sorry for the unofficial Disney princesses who aren't part of the Disney princess lineup—girls are encouraged to show some Disney heroines a little extra love, but others have found that little respect comes along with their crowns. For this list I decided to focus on animated characters who are actual princesses, not other popular female characters like Megara from "Hercules" or Esmeralda from "The Hunchback of Notre Dame." I also focused on unofficial Disney princesses from movies, so TV characters aren't included. Here's a look at the Disney royalty getting mean-girled by the snobby official princesses:
---
1

Princess Eilonwy from "the Black Cauldron"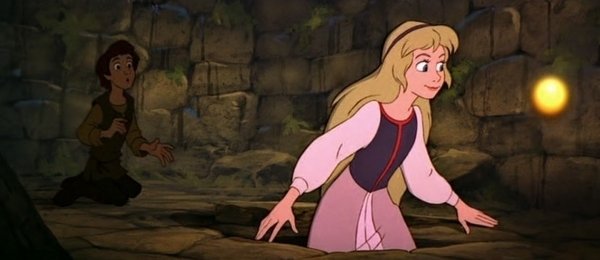 Many of the unofficial Disney princesses wouldn't really fit in the official lineup, but Princess Eilonwy is a perfect candidate for inclusion. She's a strong-willed girl who looks like a cross between Princess Aurora from "Sleeping Beauty" and Rapunzel from "Tangled." However, she might be more closely related to Ariel since she's the descendant of a sea king. Unfortunately for Eilonwy, her royal blood doesn't matter to Disney—the House of Mouse treats her the same way Cinderella gets treated by her evil stepmother. This is probably because "The Black Cauldron" was a big box office bust. It's real shame that Eilonwy gets so little love since she's the first Disney princess to go on an adventure instead of simply being saved by a prince.
2

Kida from "Atlantis: the Lost Empire"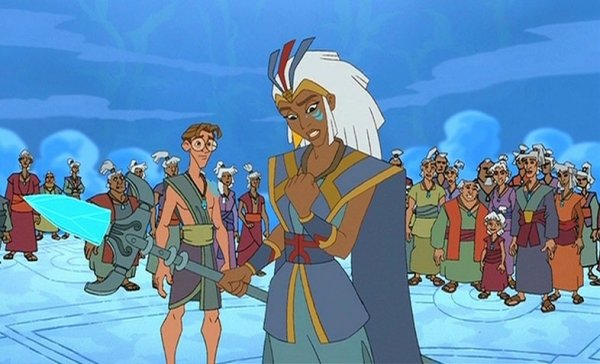 Here's another Disney princess with a connection to the sea. Kida hails from the lost city of Atlantis, and she's definitely one of Disney's coolest-looking princesses with her white hair, tribal face tattoos, and strapless bikini top. She's also the oldest Disney princess—the Atlantean warrior has been alive for over 8,000 years. Like Eilonwy, Kida probably isn't part of the official princess lineup because her movie didn't perform well at the box office. It would be great if Disney made up for leaving her out by adding her cool character and kingdom to "Once Upon a Time."
---
3

Tiger Lily from "Peter Pan"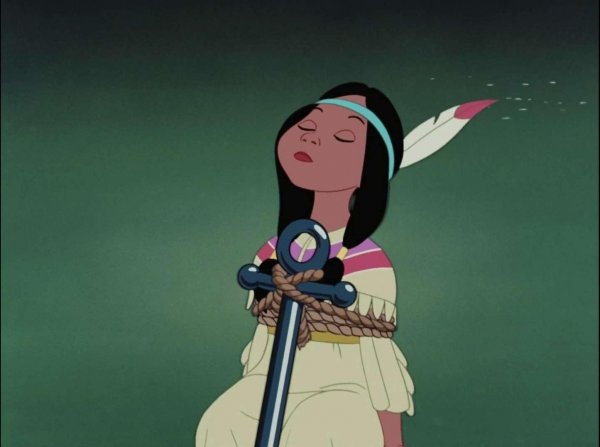 Tiger Lily is often referred to an "Indian princess," which isn't politically correct. However, she can't really be called a Native American, either. So maybe she's a Native Neverlandian princess? It's not surprising that she's not an official princess since the portrayal of the "Indians" in "Peter Pan" is just a tad racist. Her role is also rather small—she doesn't even speak in the movie! However, she does get a cute princess kiss when she rubs noses with Peter Pan.
---
4

Ariel's Daughter and Sisters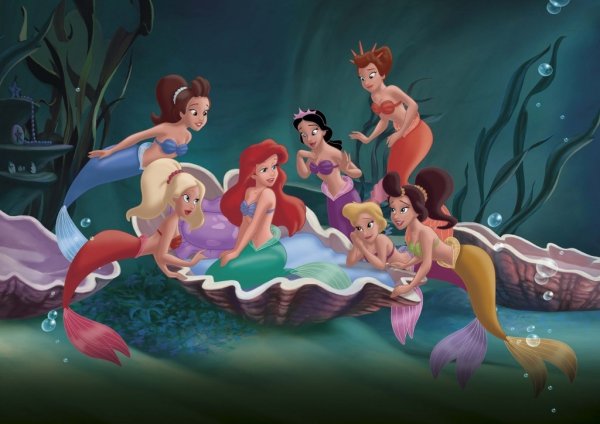 The Little Mermaid isn't King Triton's only daughter. Ariel has six musical sisters, and they all have "A" names (hopefully Triton wasn't trying to work his way through the alphabet!). Her sisters who are perfectly fine with their fins are Attina, Aquata, Andrina, Adella, Arista, and Alana. They aren't seen much in "The Little Mermaid," but you can learn more about them by watching the prequel titled "The Little Mermaid: Ariel's Beginning." Ariel and Prince Eric also have a daughter named Melody who pulls a reverse Ariel—in "The Little Mermaid II: Return to the Sea," the two-legged girl temporarily gets a fish tail with the help of Ursula's equally-evil sister.
---
5

Mei, Ting-Ting, and Su from "Mulan II"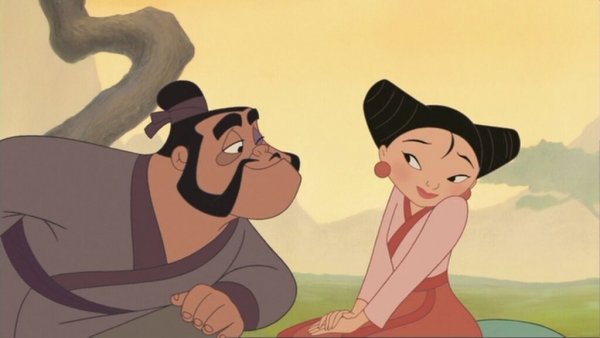 This movie tackles a tough problem that many princesses from once upon a time would have faced: arranged marriages. The Emperor's three princess daughters fall in love with Mulan's goofy soldier pals on the way to meet the princes who they're supposed to marry (guess who they end up with). Interestingly, Mulan is the only official Disney princess who isn't royalty by marriage or birth—she's just a heroic woman who almost ends up marrying a prince in this sequel. So Disney princess fans definitely have a valid argument when they complain about characters like Wendy, Alice, Megara, Jane, and Esmeralda not being included in the princess lineup.
6

Nancy from "Enchanted"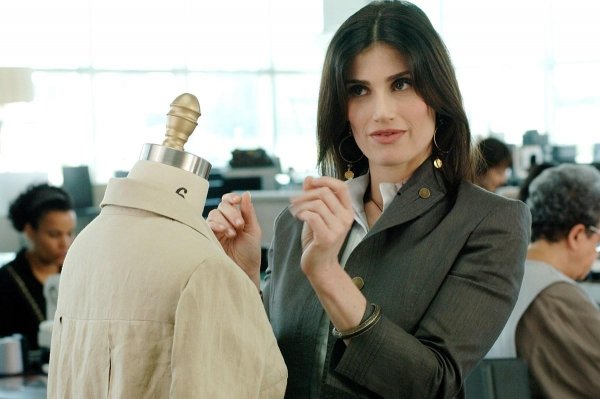 Did you think Giselle from "Enchanted" was a princess? Amy Adams's optimistic character is set to wed Prince Edward (James Marsden) in her animated world of Andalasia, but the peasant girl doesn't go through with the marriage after she gets transported to the "real" world. Instead she and a lawyer named Robert (Patrick Dempsey) switch partners so that Robert's girlfriend Nancy (Idina Menzel) eventually ends up marrying Prince Edward. She then becomes an animated princess. Nancy might not be one of the most liked Disney princesses, but she was nice enough to let her boyfriend kiss Giselle to save her from a poison apple sleeping curse.
---
7

Vanellope Von Schweetz from "Wreck-It Ralph"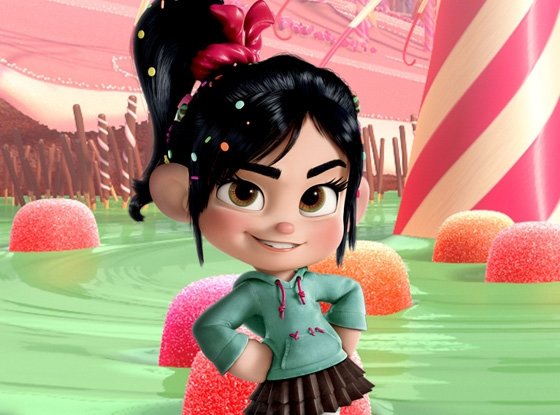 This cute character is definitely one of the most unique Disney princesses. Sarah Silverman voices the video game character, a spunky pixelated princess whose memory of her royal past has been erased by an evil character who has dubbed himself "King Candy." She just wants to race go-karts in "Sugar Rush," a game set in a candy-coated kingdom. Unfortunately, she gets relentlessly bullied for being a glitch. She eventually learns that she's the rightful ruler of her video game world, but she decides to give up her princess title to become president instead. Maybe Disney needs more princesses like her.
Some of these princesses might not get as much screen time as the likes of Tiana, Jasmine, and Merida, but they still delight Disney fans. It could even be argued that their more unique stories make them a little more interesting than their official princess counterparts. Sadly, female Disney characters from past movies probably won't end up getting added to the lineup since the House of Mouse has started making princess movies again—new characters like "Frozen" princesses Elsa and Anna will be added instead. But which of the unofficial Disney princesses is your favorite, and do you think that any female Disney characters deserve to be part of the official lineup?
---
Comments
Popular
Related
Recent