I wanted to make a list of the most fashionable movies because some of my favourite films are my favourites purely because they are completely beautiful to watch. Not because of their compelling plots or an amazing love story (although obviously those things help), but because every single detail is so meticulously considered and chosen that every scene is like a moving piece of art. There aren't many films that manage that, and those that do are a joy to watch. It's the fashion, the jewels, the make-up; it makes watching a good film an even better experience. So, here's a collection of the most fashionable movies you should watch if you want a little fashion with your film.
---
1

Breakfast at Tiffany's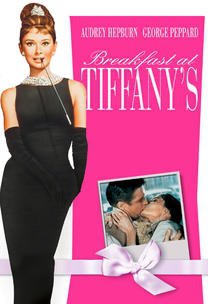 On iTunes at: itunes.apple.com
Probably one of the most fashionable movies in the world! When Audrey stood in front of Tiffany's in a little black dress with pearls and a croissant, it created THE wardrobe classic. What other films can claim that?! Although, personally, my favourite moments are either the orange coat or the silky pyjamas with those ornate ear plugs.
---
2

Pretty in Pink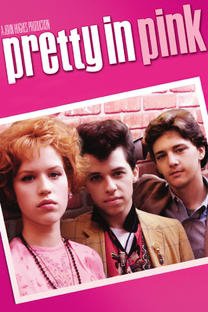 On iTunes at: itunes.apple.com
The eighties is an era most often known for its awful fashion trends, but I love the clothes in Pretty in Pink. Probably wouldn't wear any of them but I think they sum up the time and the sense of possibility perfectly.
Trendinig Stories
More Stories ...
3

Gone with the Wind
On iTunes at: itunes.apple.com
The dresses in Gone With The Wind - especially the green velvet dress and the amazing red ball gown - have become two of the most iconic dresses in movie history. For that alone, I had to include them on here!
---
4

The Notebook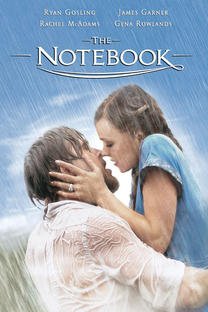 On iTunes at: itunes.apple.com
I know some of you might read that and roll your eyes, because it is very soppy, but I absolutely love every outfit worn by Rachel McAdam in this film. It's so glamorous - I wish we still had some of that attention to detail when getting dressed now.
---
5

The Great Gatsby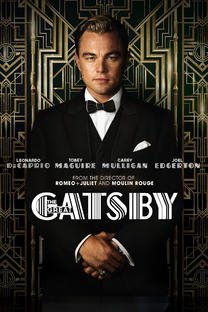 On iTunes at: itunes.apple.com
A film about the decadence of the roaring Twenties and the lost generation was always going to be pretty visually impressive but Luhrmann's remake is particularly spectacular. Everything from the embellished dresses to the sparkling diamonds to the cute headdresses and the sharp suits, it's amazing viewing.
---
6

Anna Karenina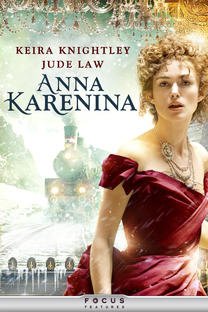 On iTunes at: itunes.apple.com
Released around the same sort of time as Gatsby, this rivaled it for sheer glamour. Both ultimately tragic stories, they made up for what they lacked in joy with a magnificent wardrobe. There's something about Russia - films like Anna Karenina make me want to dance in the snow, in a over-the-top ball gown, diamonds and fur.
---
7

American Gigolo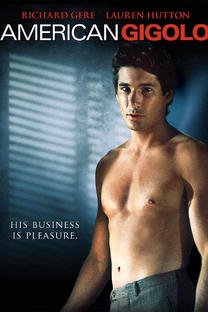 On iTunes at: itunes.apple.com
There aren't many films where the men are dressed better than the women, but this is one of them. Every suit Richard Gere wears in this is a classic example of impeccable tailoring. The film made stars of both Richard Gere and the man responsible for those suits - Giorgio Armani.
---
8

Sabrina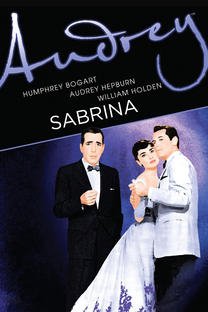 On iTunes at: itunes.apple.com
So many Audrey Hepburn films to choose from and such a small list! Sabrina has so many iconic fashion moments - but I think the thing about it is; it's the film where Audrey goes from plain (sort of) duckling to the most beautiful swan. And don't we all kind of want to do that?
---
9

Marie Antoinette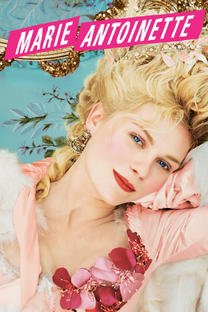 On iTunes at: itunes.apple.com
Sofia Coppola's Marie Antoinette film didn't receive the best reviews, but the more I watch it, the more I enjoy it. In fact, I think it's one of the most aesthetically beautiful films I've ever seen. Shot at Versailles, one of the most beautiful palaces in the world, the costumes are stunning. If you haven't seen this yet, watch it for that alone.
As you might have guessed from the above, I'm a big fan of period dramas - because it's set in a time that may not be so familiar for us, I love how the clothes and the surroundings really conjure up this whole other world. What are your favourite fashionable films? Any recommendations for me?
---
Comments
Popular
Related
Recent