Television shows have a great way of bringing people together. Whether that's as best friends, a couple, or even as a family, it seems like there are always a few people on the cast of TV shows who remain friends or a couple long after the show has ended. Whether they're best friends, married, or somewhere in the middle, these are the cutest co-stars who remained close years (sometimes even decades) after their show together ended!
---
1

Miles Heizer, Mae Whitman, and Lauren Graham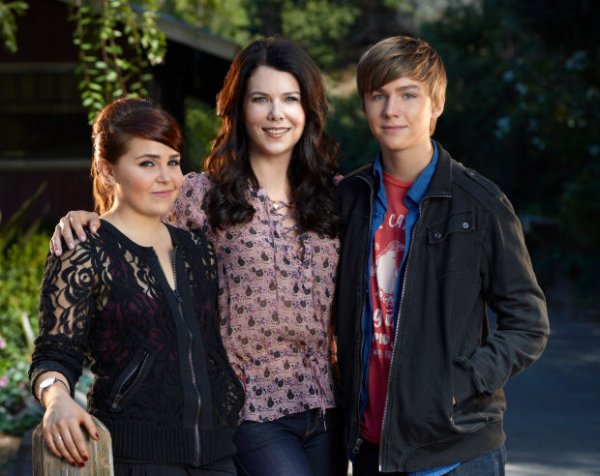 Miles Hezier, Mae Whitman, and Lauren Graham played a family on Parenthood for so many years, but even though the show's ended, they still see each other all of the time. Not only do Miles and Mae live together, but Lauren even brought them along when she went to Austin, Texas for the Gilmore Girls reunion at ATX Festival. They're one of the closest TV families I've ever seen!
2

Mindy Kaling and B.J. Novak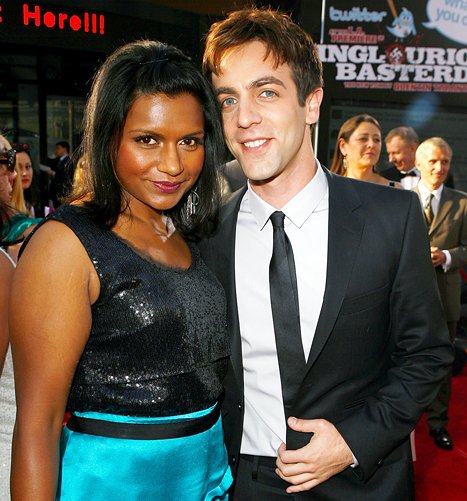 Everyone knows by now that Mindy Kaling and B.J. Novak have one of the craziest and tumultuous relationships of any co-stars, like, ever. They even say themselves that their on-again/off-again Office characters' relationship was based on their real-life relationship. Despite the show having been off the air for a few years now, the duo are still best friends. They're even currently writing a book together!
---
3

Andrea Barber and Candace Cameron Bure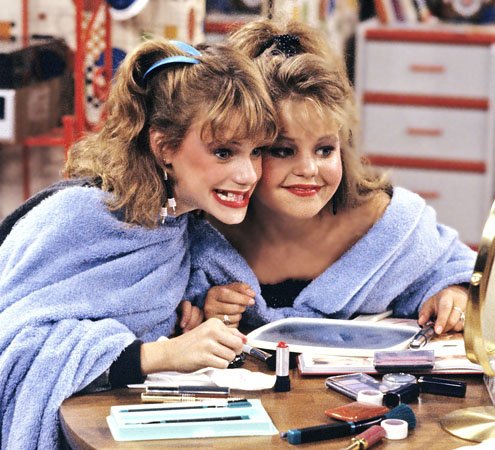 Kimmy Gibler and D.J. Tanner were inseparable on Full House, which is what makes it so adorable that the girls are still best friends in real life as well! It's been decades since the show was on air, and Andrea and Candace have gotten married, had kids, and just lived huge lives. They've remained best friends throughout all of it!
---
4

Mila Kunis and Ashton Kutcher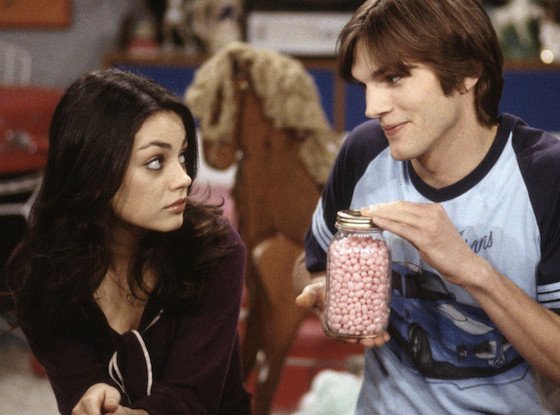 Mila Kunis and Ashton Kutcher played one of the cutest couples of all-time on That 70's Show, and they even dated for a few years while the show was on air. However, Ashton got married and divorced and then they finally reconnected. Last year they had a baby, and they recently got married, making them one of the cutest on and off screen couples ever!
---
5

Donald Faison and Zach Braff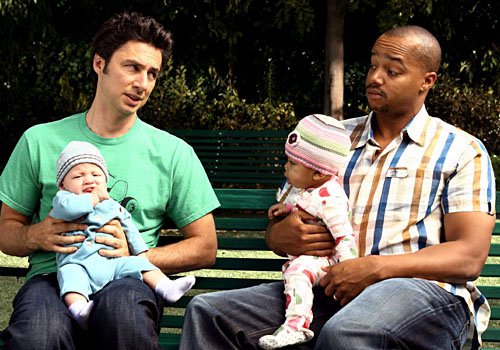 If you're a Scrubs fan, you probably loved their on-screen friendship when the show was on air, but you may not be aware that the pair were actually just as close off-screen, and still are years after the show ended to boot. Their friendship is one of the funniest that Twitter has ever seen!
---
6

Jenna Fischer and Angela Kinsey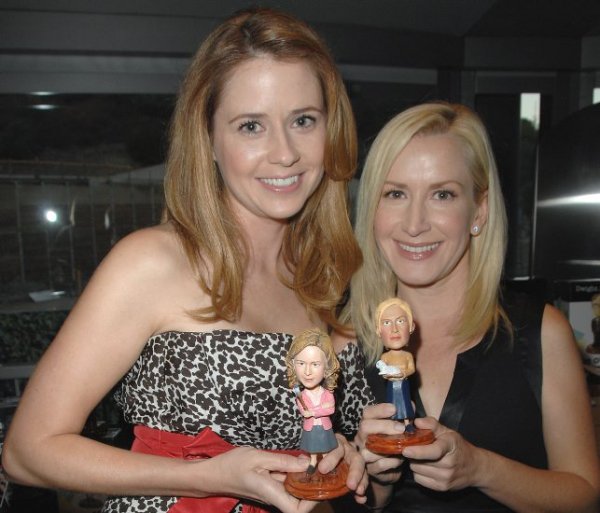 Jenna Fischer and Angela Kinsey have one of the funniest on-screen versus off-screen relationships ever. On-screen, they were basically enemies. While they got closer as the series went on, off-screen they were always great friends, and remain so even though the show ended a few years ago!
---
7

Lennon Parham and Jessica St. Clair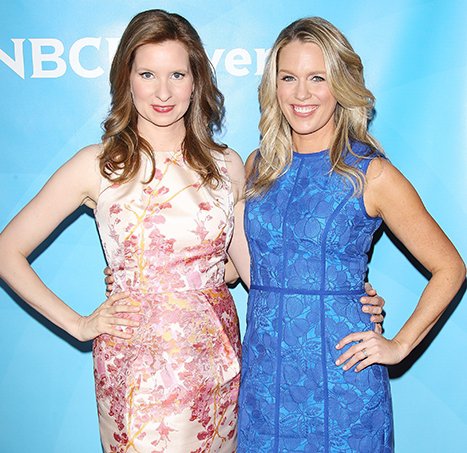 Lennon Parham and Jessica St. Clair have a very interesting TV friendship, because they were friends before their shows together started and created two shows about their friendship that they went on to star in together. If that's not a beautiful friendship, what is?
What's your favorite off-screen relationship? There are so many amazing friends and relationships that have blossomed out of TV shows! Let me know in the comments!
---
Comments
Popular
Related
Recent