British TV Shows are some of my most fav TV shows ever and if you've ever laughed your heart out watching Del Boy and Rodney, Bauldrick and Edmund or Rene and Yvette, I'm sure you know which British TV show I have in mind! But these three TV shows are not the only ones I'm going to discuss here, so definitely check this list out because you're about to be reminded of some old, but totally unforgettable British TV shows that are always worth watch again:
---
1

Only Fools and Horses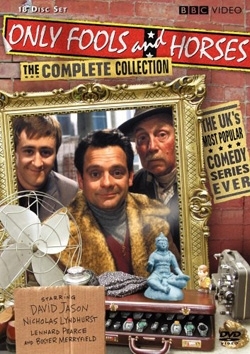 Price: $110.99 at amazon.com
"This time next year, we'll be millionaires!" – Remember that? I don't know if this show made it to any of the official lists of the most popular British TV shows, but it sure deserves to be on mine as I've watched it until I thought I can't watch it anymore and then various local channels re-played it and proved me wrong. What could be funnier than two low class flee market salesmen! Oh wait, I know – two flee market salesman who somehow always manage to get themselves into trouble! Rent it, buy it on DVD, watch it online, do whatever you can to spread the word about how hilarious this show is as I'd simply hate to see it completely forgotten!
---
2

Doctor Who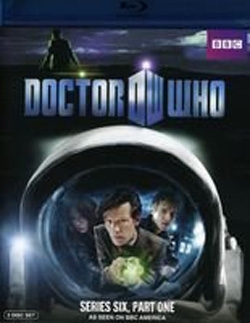 Price: $37.59 at amazon.com
I didn't like this show at first because the props and scenery looked cheap but then I gave it some time and realized it actually quite good. Now, if you're not familiar with the TV show in question you'd probably want to know it has everything to do with aliens, strange forces, intergalactic and time travelling and all that in a special machine known as TARDIS that happens to resemble a telephone booth. This show actually made it to the Guinness Book of Records not only for being the longest running sci-fi TV show ever but also for being the most successful one!
3

EastEnders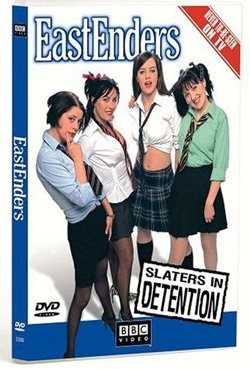 Price: $24.94 at amazon.com
This popular soap opera that focuses on the lives of people living in the London area called "London Borough of Walford" won not two, three or four but SIX BAFTA awards as well as 10 awards for the most popular drama series which may or may not give out the impression that we're talking about one of the most popular British TV shows here, but it sure gives you a lot of reasons to watch it. If you like soaps and you're looking for a classic, evergreen one to watch over the summer, definitely consider this one!
---
4

Men Behaving Badly…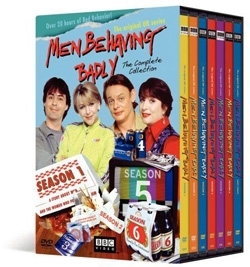 Price: $73.99 at amazon.com
Gary and this zany roommate Tony are the weirdest, most disgusting guys you'll ever see and their "better halves" Dorothy, which is Gary's girl and Deborah, the girl Tony wished he had, are the ones who have to put up with it! The show is pretty good, if you find dirty jokes, burping and generally men behaving badly funny, of course! Not really the classiest of all British TV shows, but unquestionably funny.
---
5

Blackadder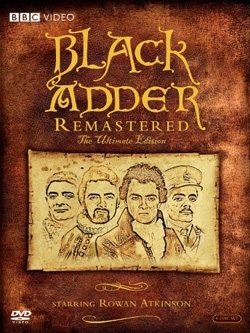 Price: $42.99 at amazon.com
But, speaking about funny – don't tell me you haven't heard of Edmund Blackadder! Now, this show is without the question of the best British TV shows, and I'm not the only one who says so! In fact, if you ever stumble upon the official list of 100 Greatest British Television Programs and decide to take a peak, you'll notice Blackadder is rated pretty high. World Famous Mr. Bean transforms into a cunning Edmund who always has a plan that involves getting rich and staying out of the harm's way! The plan always backfires and Mr. Blackadder is left to sit in the stew of his own making. Totally funny!
---
6

'Allo 'Allo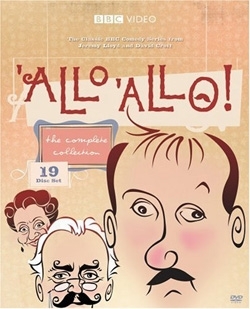 Price: $175.99 at amazon.com
I've watched this funny TV show when I was just a kid and it kind of remained one of the most vivid and most interesting TV experiences. I couldn't make much of it back then but I've done my homework some years later and watched an entire series two or three times. What can I say! World War 2 certainly isn't a laughing matter but they sure managed to make it seem funny. Rene Artois, the ladies men, a coffee shop owner for Nouvion, not as nearly as brave to be the central hero and not as nearly as handsome to have so many women (and men) throwing themselves at him! But, I won't say anything more – watch it and you'll find out why I've decided to put it on my list of best British TV shows.
---
7

Pride and Prejudice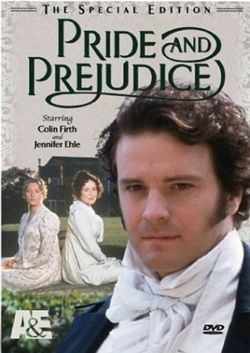 Price: $17.97 at amazon.com
And I saved the best for last, girls, so if you loved this Austen novel, you'll love this classic, heart-warming BBC adaptation. I'll have to rent this one again soon because it's been ages since the last time I saw it and I'd love to see it again. Actors playing Elizabeth Bennet and Mr. Darcy have really done a magnificent job here and I think saying this version of Pride and Prejudice is the best one wouldn't be a mistake. But, check it out and tell me what you think.
And with this last one, I conclude my list of great British TV shows that have been a huge hit are a huge hit and hopefully will remain just as popular! Have you ever watched some of these British TV shows?
Top image source: dvdactive.com
---
Comments
Popular
Related
Recent