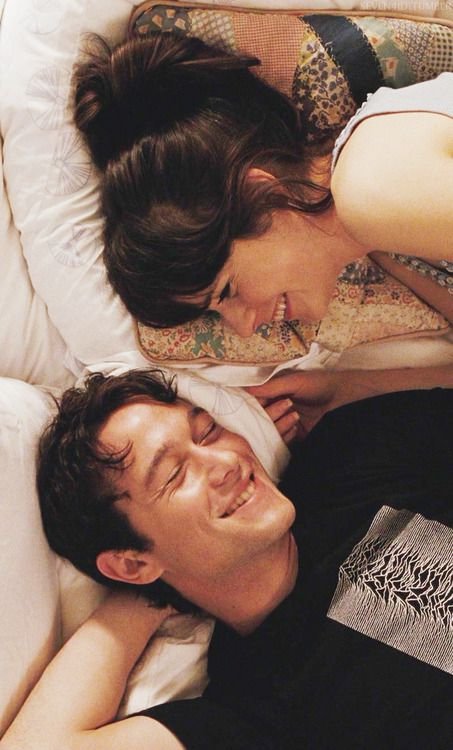 forehead, interaction, black hair, arm, romance,
Not all romantic comedies will make you roll your eyes. They don't all contain the same cliche characters and bland plot lines. According to Imgur, here are a few movies about love that don't actually suck:
---
1

500 Days of Summer

Zooey Deschanel and Joseph Gordon-Levitt are the stars of this film, so you know it's going to be good.
2

Never Let Me Go

This is set in an alternative 20th century, so get ready for some scifi fun!
---
3

One Day

This movie depicts a couple over the course of years, but they're always seen on the same day: July 15th.
---
4

Blue is the Warmest Colour

If you want to see a movie about a girl-girl love story, then this is the film for you.
---
5

Silver Linings Playbook

If you didn't love Jennifer Lawrence and Bradley Cooper before, you will now.
---
6

Carol

This is another movie about two women in an intimate relationship.
---
7

Amélie

If you love hearing French accents, put on this movie ASAP.
---
8

Eternal Sunshine of the Spotless Mind

If you've ever wished you could erase your ex from your mind, you should watch this story.
---
9

Pride and Prejudice

If you've never read the book, at least read the movie.
---
10

Lost in Translation

This stars Bill Murray and Scarlett Johansson, so why haven't you seen it yet?
---
11

The Dreamers

This film takes place in Paris back in the 1960s.

What's your favorite movie about love?
---
Comments
Popular
Related
Recent