7 Movies That Will Make You Laugh out Loud ...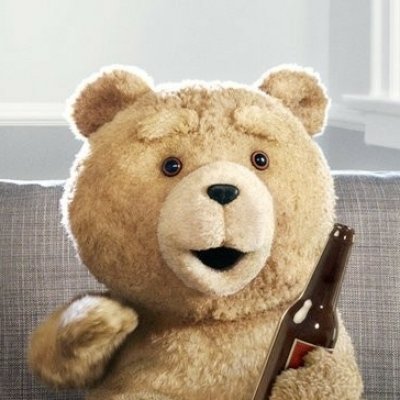 If you're having a bad day, it's the perfect time to rediscover some movies that will make you laugh out loud. This collection of movies is nothing short of hilarious. Hopefully, you'll love them as much as I do. Without further delay, let's turn that frown upside down and watch seven movies that will make you laugh out loud.
On iTunes at: itunes.apple.com
Combine the comic style of Seth MacFarlane and Mark Wahlberg's goofy side and you have the first among the movies that will make you laugh out loud. This movie shows the struggle of the ultimate test between the importance of a man's girlfriend and his best friend. However, in this case, his best friend is a teddy bear that came to life after a childhood wish.
On iTunes at: itunes.apple.com
I went to see this movie with my son, Kevin, before he left for boot camp. He and I laughed so hard throughout this movie that we were both red in the face with tears streaming down our faces. If anyone doubts the ability of the Wayans Brothers to continue to produce hilarious films, they are definitely wrong. This parody of "Paranormal Activity" will have you howling in laughter within the first three minutes.
On iTunes at: itunes.apple.com
This hilarious film written by Seth Roger and Evan Goldberg features Michael Cera, Jonah Hill, and Christopher Mintz-Plasse. Best friends, played by Hill and Cera, make an attempt to host a killer party before they both leave on their post-high school journey into life. Their bumps along the road lead them through a series of antics that are nothing short of hilarious.
On iTunes at: itunes.apple.com
Have you ever wondered what it would be like to change places in life with your best friend? For Ryan Reynolds and Jason Bateman, this unique opportunity begins with the trickery of a magic fountain during an impromptu 'pit stop.' This body switch-based movie offers hilarious moments from diaper-changing time to the reasons for avoiding those extra servings of Mexican food.
On iTunes at: itunes.apple.com
Just when you think this family cannot get any stranger, you are introduced to the other side. This sequel to Meet the Parents is a gentle reminder that everyone has a weird family to some effect. However, if you can mix some comedy into the typically stressful environment where you introduce your family to your fiance's, then so much the better.
On iTunes at: itunes.apple.com
Prime is about a 30-something divorcee who is exploring her options after the finalization of her divorce. Ironically, she starts dating a much younger man, who is the son of her shrink. In case you weren't aware before, Meryl Streep is hilarious. While it adds a small amount of drama, the comedic moments are well worth your time.
On iTunes at: itunes.apple.com
With an ensemble cast, Four Christmases is nothing less than brilliance in comedy. In it, a young unmarried couple find the flight for their non-traditional Christmas vacation is delayed. Unfortunately, the local news has chosen to cover the event, and their families see them during the broadcast as they are suddenly roped into spending Christmas with both sets of divorced parents. From cougar dens to an infusion of testosterone, you'll laugh till the very end.
Comedy is just the trick to turn a bad day around or make a great day even better. This collection offers exactly what you need to laugh for hours on end. What are a few of your favorite comedy films?
{{#comments_count}} Show Commnents ({{comments_count}}) {{/comments_count}}