I watched so much TV when I was a kid that I knew the schedule for all my favorite Cartoon Network shows. My brother and I loved watching our favorite Cartoon Network shows together. We have a really close relationship not entirely because of that, but maybe, partly. I love Disney but I have to say the Best Cartoons awards goes to Cartoon Network shows.
---
1

Teen Titans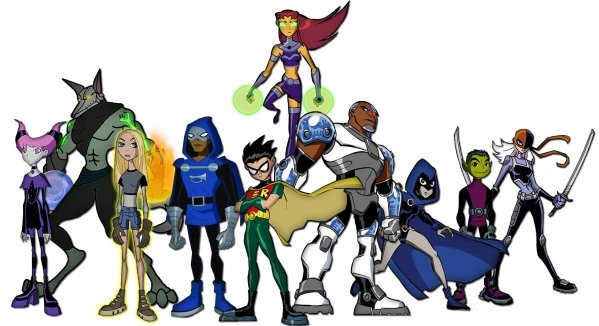 This was the first thing that popped into my mind when I thought of favorite Cartoon Network shows. I mean, who doesn't like super powers? Raven was my favorite character. She's always so cool and mysterious, it's so dark and thrilling.
---
2

Hi Hi Puffy Ami Yumi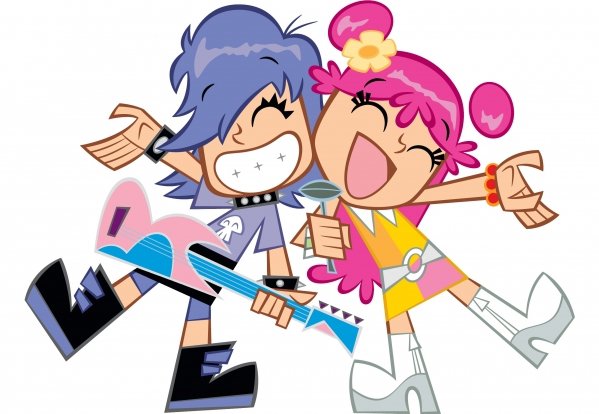 This cartoon was actually based upon the real life Japanese pop duo PUFFY whose names are obviously Ami and Yumi. Their theme song was so catchy. They also did the Teen Titans theme song as well. This was quite a girly cartoon, I would say.
---
3

The Powerpuff Girls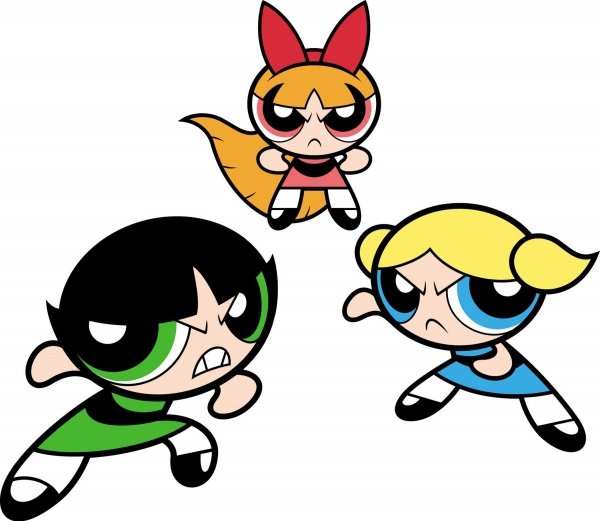 They might be Cartoon Network's most successful cartoon ever. I can still remember Bubbles, Blossom and Buttercup clearly in my head and of course Mojo Jojo. There's even an anime version of them in their teens called Powerpuff Girls Z which I didn't really like if I'm being honest.
---
4

Cow and Chicken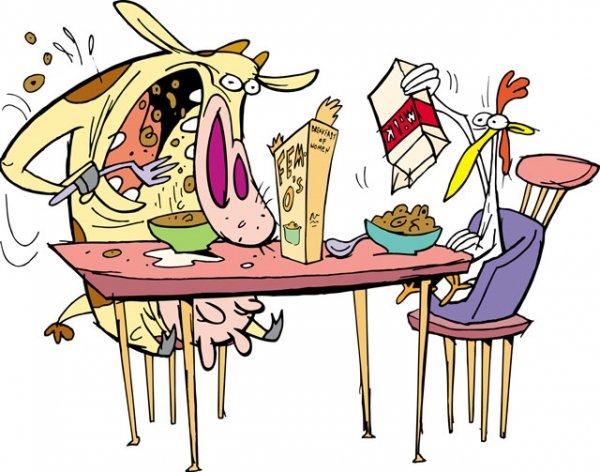 This was such a ridiculous show which was probably why it was so hilarious. A cow named cow and a chicken named chicken are biological siblings with totally different personalities. How does that make sense? Oh and who knows what the parents are since all they ever appear to be are legs?
---
5

Dexter's Laboratory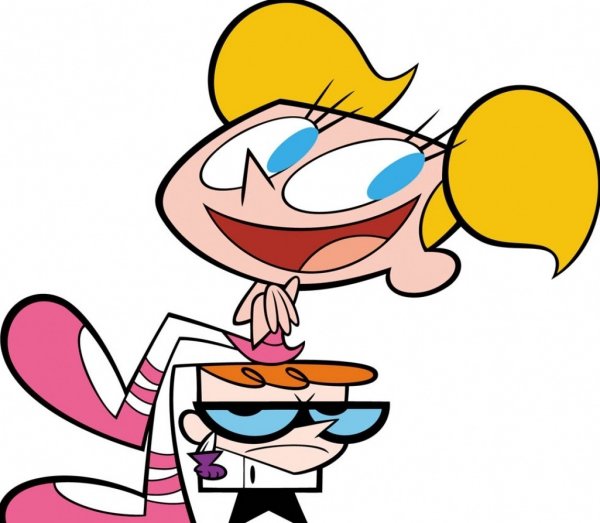 'OOOOO... What does this button do?' Even though Dexter is the main character, Dee Dee made the cartoon so much more than just a boy genius with a Russian accent who has his own secret laboratory. I quite envied that lab though.
---
6

The Grim Adventures of Billy and Mandy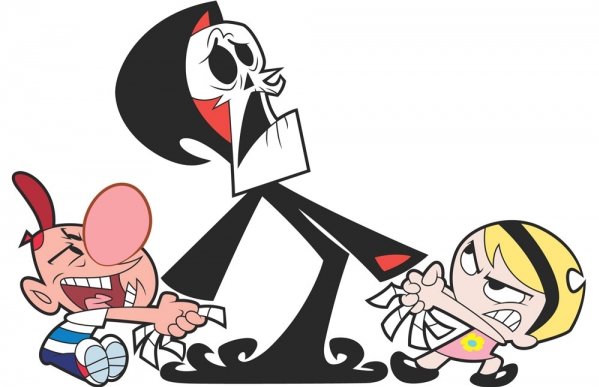 This was a really awesome show. I loved how Billy and Mandy contrasted each other. Not sure how they became best friends but hey, it's a cartoon. I do pity Grim though. The cartoon series also spawned 3 movies.
7

Courage the Cowardly Dog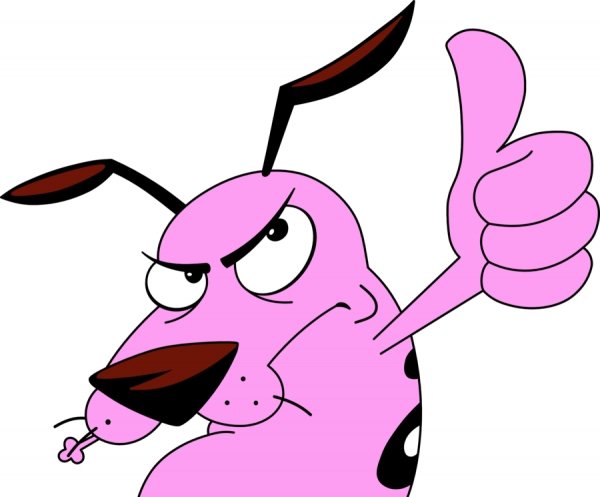 I did not understand how this could be on Cartoon Network. It's not child friendly at all! I remember being so scared while watching it. But I still continued watching it anyways because it's quite a good cartoon with unexpected twists.
---
8

My Gym Partner's a Monkey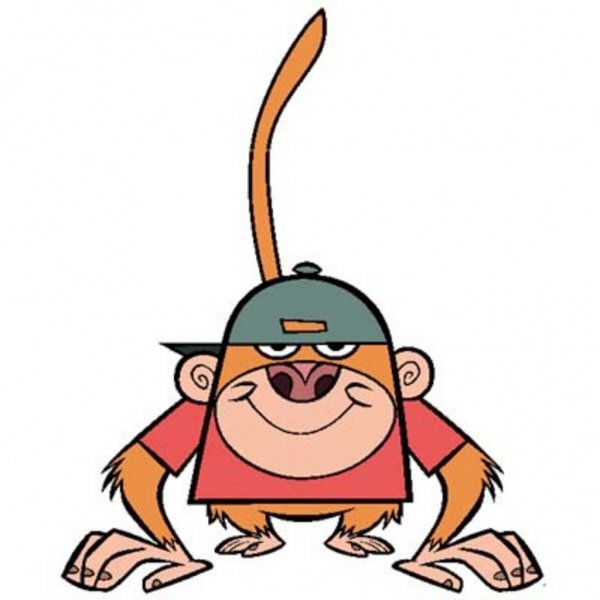 I remember playing the game on cartoonnetwork.com. This show became my favorite game. I can't imagine going to a school filled with animals, for animals, let alone having a monkey as a best friend.
---
9

Codename: Kids Next Door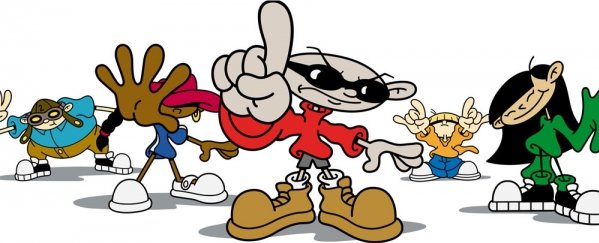 My brother and I wanted a treehouse because of this show. Their treehouse was so cool and it was even big enough to fit numbuh 2's airplane! Oh and I literally cried while watching the video numbuh (not a typo) 0 gave to his son, numbuh 1 explaining his deactivation.
People might say that watching so much TV was a waste of time but I don't regret it because for me, I actually learnt English that way. People are often surprised by how good my English is because of my background. Writing all about these has made me feel so nostalgic. Do you have any favorite Cartoon Network shows?
---
Comments
Popular
Related
Recent