It's time to see just how good a professional binge-watcher you are. With the new year rolling in, Netflix is letting go of some beloved movies and TV shows to make room for some new ones! So, if Love Actually, Rocky I-V, The Breakfast Club and The Parent Trap are near and dear to your heart, have them on replay for the next few days before they disappear! After seeing the list of the movies and TV shows that are about to leave Netflix's streaming services, you're going to want to make Netflix your BFF till New Year's!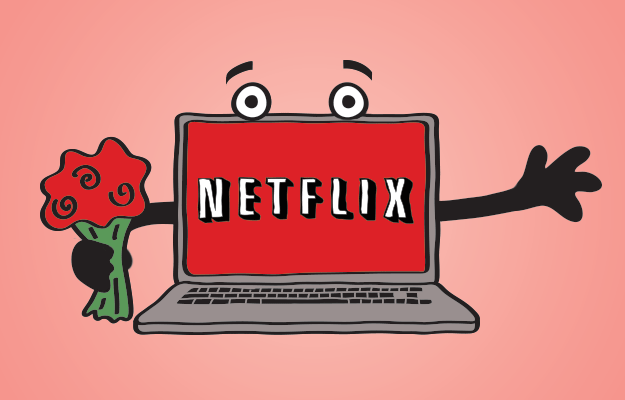 Here they are:
12 Angry Men
A Mighty Heart
A River Runs Through It
Backdraft
Bad Boys
Batman (1989)
Beethoven
Beethoven's 2nd
Beverly Hills Cop
Big Trouble in Little China
Boyz n the Hood
Braveheart
Can't Buy Me Love
Carrie
D3: The Mighty Ducks
Duck Soup
Far and Away
G.I. Joe: A Real American Hero, Seasons 1–2
Girls Just Want to Have Fun
Gladiator
Good Burger
Guess Who's Coming to Dinner
Happy Gilmore
Hitch
Hotel Rwanda
Journey to the Center of the Earth (1959)
Kiss the Girls
Kramer vs. Kramer
Lock, Stock and Two Smoking Barrels
Love Actually
Manhattan
Mr. Smith Goes to Washington
My Girl
My Girl 2
Red Dawn (1984)
Rocky I–V
Roman Holiday
Saved!
Scary Movie 2
Spaceballs
Stargate
Taylor Swift: Journey to Fearless
The Bad News Bears Go to Japan!
The Brady Bunch Movie
The Breakfast Club
The Chronicles of Riddick
The Company Men
The Day the Earth Stood Still (1951)
The Grapes of Wrath
The Longest Yard (1974)
The Mighty Ducks
The Original Kings of Comedy
The Parent Trap (1998)
The Phantom of the Opera (1989)
The Usual Suspects
The Wedding Planner
Titanic
Tombstone
Transformers: Generation 1, Seasons 1–4
Turner and Hooch
You've Got Mail
Are you upset about these movies leaving Netflix? Which ones will you be binge-watching?
Please rate this article