11 Awesome Movies Guys Secretly Love Watching with You ...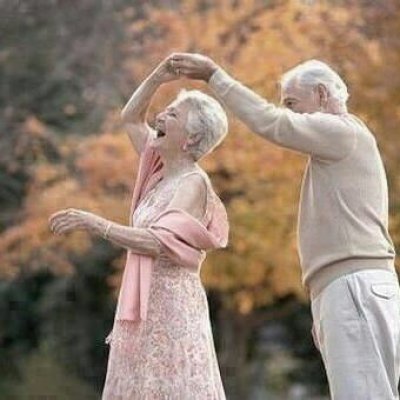 This is my list of movies guys secretly love. Ask them and they will deny it, but I guarantee you that guys do enjoy watching these movies! They will try and put up a fight while you two are picking out the movie this Saturday night, but watch one of these and see his reactions. There are lots of movies guys secretly love and will NEVER admit, but we all know the truth ladies.
On iTunes at: https://itunes.apple.com/us/movie/mean-girls/id208511170
This is one of my go to movies when I'm feeling down or sick, and my boyfriend usually always watches it with me. But that wasn't the case in the beginning. He would always try to talk me out of it and convince me to watch another, but after some debate, we watched it, and he loved it. Okay maybe love is a bit far, but he did laugh! I know for a fact that Mean Girls is at the top of the list of movies guys secretly love.
On iTunes at: https://itunes.apple.com/us/movie/the-devil-wears-prada/id288968049
I love this movie. Of course (if you haven't seen it) this movie is portraying the life of Anna Wintour at Vogue. If you love fashion, this is probably on your top ten fav movies. I have watched this many times with my whole family and boyfriend, to which case the boys in my family loved it. I can actually say love it because they really did find it entertaining and I mean, who doesn't love Meryl Steep.
On iTunes at: https://itunes.apple.com/us/movie/the-notebook/id595178029
This might be a stretch for some guys, but I do believe they like to watch it. This is a love story that has more substance that a regular chic-flick. Whether it be they are watching it for Rachel McAdams or not, bottom line is that they are watching it. And not complaining!
On iTunes at: https://itunes.apple.com/us/movie/never-been-kissed/id304367048
Drew Barrymore is a star in this flick and has become a staple in people's DVD collection. Not only is this movie adorable, but it is funny. This movie graced us with its presence in 1999, and I swear guys have been enjoying this ever since.
On iTunes at: https://itunes.apple.com/au/movie/love-actually/id303862258
Love Actually follows the lives of eight very different couples dealing with their love lives in various loosely and interrelated tales. All set during a frantic month before Christmas in England, guys get a glimpse at the wants and needs of their lady loves. The interesting part of this movie is it is actually relateable. Guys and girls can watch and feel like they have maybe been through the same situations.
On iTunes at: https://itunes.apple.com/us/movie/500-days-of-summer/id329619072
Whether this is because our boyfriends are watching it because of Zooey Deschanel or not, I don't care! The point is they are watching it and enjoying it. Again this story is very relatable to lots of couples and guys have a soft spot for the not so cute ending. This isn't a typical love story, and that makes it a lot more interesting to guys!
On iTunes at: https://itunes.apple.com/us/movie/moulin-rouge!/id270782779
Who doesn't love this movie? Maybe some, but I know a lot of guys have watched and enjoyed this movie. The entertainment is bursting from the screen and will keep both men and women's eyes glued to the movie.
On iTunes at: https://itunes.apple.com/us/movie/p.s.-i-love-you/id277695195
Okay boys, don't lie! You have all watched this movie with your girlfriend and enjoyed it. This love story is different from the rest as it starts out very tragic, but turns out beautiful. Along the way, there are very funny parts with Gerard Butler and Hilary Swank, and what guy doesn't love a good laugh?
On iTunes at: https://itunes.apple.com/us/movie/pride-and-prejudice-2005/id313929027
I am going to say that guys like this movie because of Keira Knightley . This movie is based on Jane Austen's 1813 novel (girls that can be our little secret!) of the same name, and is based in England. Even though guys might not have read any of Jane Austen's books, they will definitely like the darkness and might I even say, love, in this movie.
10.

Bridget Jones's Diary
On iTunes at: https://itunes.apple.com/ca/movie/bridget-joness-diary/id442518576
These movies are hilarious and Huge Grant kills every joke while Renee Zellweger sits there as the most awkward character I have ever watched. British comedies have a very different humour and often attract most men, so there is a very strong chance your boo will love this.
On iTunes at: https://itunes.apple.com/us/movie/titanic/id545892907
I just watched this with my boyfriend, and we were both mesmerized. I don't think it matters how many times you have seen Titanic, it never gets old. The pure history in this movie is amazing and to think this was made in 1997 before high tech movie programs were available, is insane. Not much more to say other than guys sincerely enjoying watch this.
Okay so all guys are different, but I know there are the ones out there who are willing to watch any movie that makes their girl happy. I also know a lot that will sit there with a smile on their face and laugh at the above movies in jokes, but secretly they love it. Do you know of any other movies boys secretly love?
{{#comments_count}} Show Commnents ({{comments_count}}) {{/comments_count}}