10 Movies like Harry Potter to Stream on Netflix That Will Teleport You to a Magical World ...
By Vrinda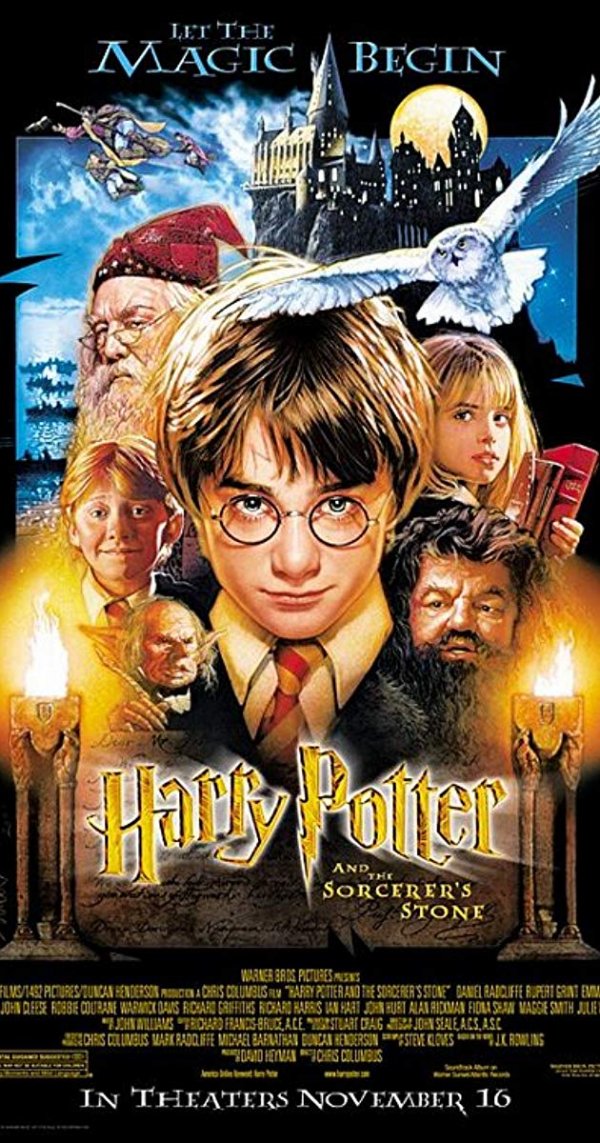 We can safely say that no movie series is ever going to match up to the beloved Harry Potter! A mystical world created by J.K. Rowling that is so detailed, and unique we will never stop binge-watching it. It was a hard job to compare it to other movies but I managed to compile a list that will deliver the same magical excitement. These movies are available to stream on Netflix. Most of the fantasy movies mentioned in this list are series so grab that popcorn because you have a lot of binge-watching to do!
---
1

Fantastic Beasts (2016-present)

Harry Potter fans rejoice because this is a spinoff of the Harry Potter series and is a creation of no other than the great J.K. Rowling! It is mainly about a "magizoologist" with the amazing Eddie Redmayne playing it and his fantastical creatures. We also get to know more about the young life of the great wizard; Albus Dumbledore. The third film in the series comes out in 2021.
---
2

Lord of the Rings (2001-2003)

These series are adapted from the fantasy novel by J.R.R. Tolkien. This is probably a series that is compared to Harry Potter the most. It is based in a fictional world where Frodo Baggins, a hobbit tries to destroy an evil ring and its creator.
3

The Hobbit (2012-2014)

If you enjoyed Lord of The Rings, add this to your movie list. Another exciting series based on the novels by J.R.R. Tolkien. It comprises of three adventure packed films. It is a prequel to The Lord of the Rings trilogy following the story of Bilbo Baggins, Frodo's uncle.
---
4

The Hunger Games (2012-2015)

Based on a popular novel, this movie follows teenagers fighting and killing each other in order to win a game that is a nationally televised event.
---
5

The Chronicles of Narnia (2005-2010)

You will get the perfect dose of fantasy with this one. The Narnia series has literally everything you could ask for in a fantasy movie; evil witches, magical weapons, friendly animals, handsome prince, and so much more! It is based on the novels by C.S. Lewis and is a great movie to watch with the whole family.
---
6

Percy Jackson (2010-2013)

This movie follows the life of a troubled teenager whose life gets more difficult when he finds out he is the son of the Sea God, Poseidon. He then goes on to train at a school for children of the deities to explore the full potential of his supernatural powers and ends up taking an adventure of a lifetime.
---
7

The Spiderwick Chronicles (2008)

If you have a thing for fantastical creatures, you are going to love this one! A naughty boy named Simon finds a book about the world's most exciting fantastical beings.
---
8

Charlie and the Chocolate Factory (2005)

Stock up on chocolates and candies because you are gonna need it for this one. This 'sweet' movie directed by Tim Burton starring Johnny Depp is a classic movie based on the book by Roald Dahl. Charlie, a young boy wins one of the golden tickets to visit Willy Wonka's chocolate factory but he soon discovers it's not just any ordinary chocolate factory…
---
9

Miss Peregrine's Home for Peculiar Children (2016)

This movie just like Harry Potter is set in a mysterious magic school. A teenage boy named Jacob meets kids with a number of special abilities but gets involved in a dangerous mystery.
---
10

Alice in Wonderland (2010)

A Tim Burton version of the classic tale written by Lewis Carroll in 1865. Alice chases a white rabbit and returns to the magical world, where she meets Mad Hatter and her old friends, and helps them in defeating the evil Red Queen. There is a sequel to this movie, "Alice through the looking glass" that came out in 2016.

All the movies on this list are packed with adventure, shot in mysterious fantastical lands very different from each other but all very exciting! These movies make you realize that imagination has no limit and remind you to never stop dreaming and creating your own dreamlands... Which magical land are you going to teleport to first?
More
---
Popular
Recent