The Proposal is an unexpected love story between Margaret Tate, (Sandra Bullock) a Canadian editor working at a publishing company based in New York and her assistant, Andrew (Ryan Reynolds). When Margaret is asked to leave the country due to an expired visa, she asks Andrew for help because she is not ready to leave the job she worked so hard for. She asks Andrew to marry her so she can stay in the country and in exchange she would promote him. Both actors have given hilarious performances in this movie with Betty White's comedy a cherry on top. If you loved the proposal, I bet you will love these similar movies.
---
1

The Ugly Truth (2009)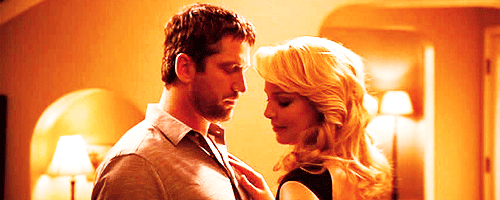 Abby Richter (Katherine Heigl) is a morning show producer who is challenged by her colleague (Gerard Butler). They believe in different theories on love and relationships which they test out leading to unexpected results. A super entertaining movie, sure to be enjoyed by everyone.
---
2

The Break up (2006)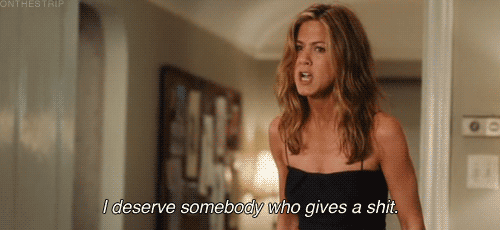 Brooke Meyers (Jennifer Aniston) feels that she is not valued by her irresponsible boyfriend Gary Grobowski (Vince Vaughn) so she decides to break up with him thinking he would understand her value when she is gone and want her back. However, he does not get the hint and under the influence of their friends and family, they start a war of sexes. The movie shows the ugly side of dating and how misunderstandings snowball into big mistakes. An entertaining film with great chemistry between Aniston and Vaughn.
---
3

27 Dresses (2008)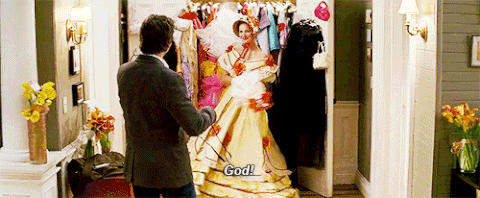 If you love romantic comedies, you will surely love this one. This is about a girl (Katherine Heigl) who has been a bridesmaid in 27 weddings. She is obsessed with weddings and has dreamt about her own perfect wedding and the perfect man since she was a little kid. However, when her sister decides to get married to the man she is secretly in love with, she finds it hard to be her bridesmaid. Things take a turn when she meets an opinionated reporter who hates weddings.
---
4

License to Wed (2007)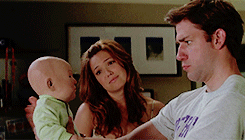 Sadie and Ben, two people in love who can't wait to get married. This one sounds perfect, right? Things go sour when Sadie wants to get married at her family church and her family priest gets involved in their wedding preparations. Father Frank runs a pre-wedding course which is compulsory for all couples to attend who want to get married at his church. The course stirs up trouble and creates issues in Sadie and Ben's relationship that were never there. Will their relationship stand these tests? The strength of their relationship is truly tested as they both question if they are right for each other. Robin Williams makes the movie a must-watch who plays the priest, and Mandy Moore and John Krasinski play the couple and look adorable together.
---
5

The Wedding Date (2005)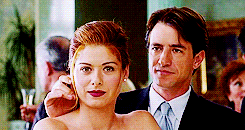 Kat Ellis (Debra Messing) has to attend her sister's wedding but she doesn't have a date. Everyone she knows is going to be at the wedding including her ex-fiancé. She hires a man (Dermot Mulroney) to pretend to be her boyfriend which leads to unanticipated consequences. A romcom with many twists. You will devour this movie if you loved "The Proposal".
---
6

Sweet Home Alabama (2002)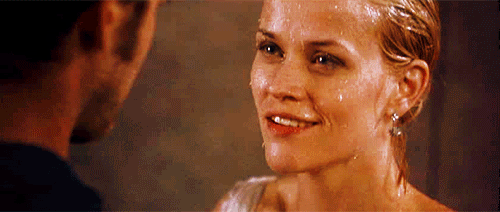 Sweet Home Alabama is a classic romantic comedy. Small town girl, Melanie (Reese Witherspoon) makes it big in New York as a fashion designer, due to marry the son of New York's mayor. She has it all but she forgot about one tiny little detail. She is already married to another man in her hometown of Alabama! She must go back there to convince him to give her a divorce. But is going back a good idea? What will she choose? Her sweet town of Alabama where she has real friends and family or New York where her dream job and perfect man awaits? Reese Witherspoon is brilliant in the movie. This cute romantic story will win your heart.
---
7

Just Go with It (2011)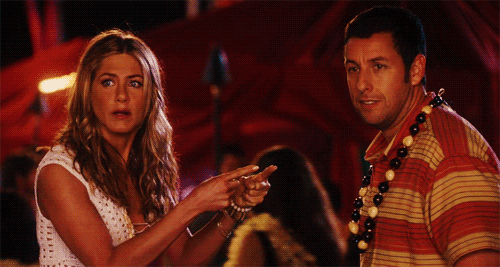 Adam Sandler plays a wealthy plastic surgeon who has been hurt by women in the past so he decides to never tell a woman the truth and instead lie to them, to get them to sleep with him. After he meets a young hot school teacher he falls in love with her but gets caught in his own trap. To make her believe that he is not lying, he asks for his assistant's help. Trouble follows when the lie becomes bigger and bigger. A funny movie with Jennifer Aniston and Adam Sandler in the lead roles. They both have amazing chemistry.
---
8

What Happens in Vegas (2008)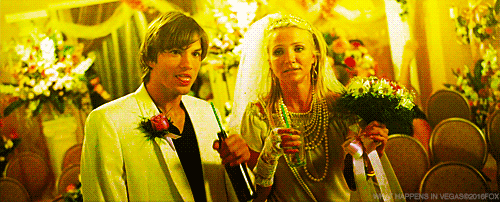 Two people fed up of their lives, go to Vegas to forget all their troubles. Their paths accidentally cross and after a wild night of partying they find out they got married. When one of them wins a huge jackpot after the other lends them a quarter. They both want the cash prize! The question is, how far are they willing to go for the money? The movie stars Cameron Diaz and Ashton Kutcher who are perfect in their respective roles.
---
9

Life as We Know It (2010)

A movie starring Katherine Heigl and Josh Duhamel. Holly (Heigl) is a caterer and Eric (Duhamel) is a sports director for a major network. Their best friends set them up on a date which turned out to be a nightmare. A comedy-drama about two people who can't stand each other but luck is not in their favor when they are forced to take care of their goddaughter, Sophie after her parents die in a car accident but in order to take care of her, they will have to put their differences aside.
---
10

Bride Wars (2009)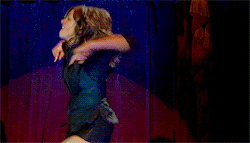 This is one of my favourite romcoms of all time! It is about two inseparable best friends played by Anne Hathaway and Kate Hudson who are perfect for the roles. Since they were kids, they have dreamt together about their perfect wedding, but things turn sour when their weddings are accidentally scheduled for the same day! The movie is about friendship and love. Best friends can make the worst enemies because they know every little dirty secret. The movie is hilarious, a perfect chick flick.
These movies like The Proposal are great options for anyone in the mood for some rom-com. What did you like about The Proposal?
More
---
Popular
Recent