When was the last time you managed to include 80's or 90's movie quotes into conversation? If you're part of the Buzzfeed generation, it was probably pretty recently. Movies can have quite the impact on young minds, and they help us to discover a wide range of things – you might think that you're watching a cute Disney film, but it's actually teaching you about love, relationships, heartbreak… That's not to mention getting caught up in the romance. From Tom Hanks to Hugh Grant, the men of the 90s were excellent at making us swoon. Check out these 80's and 90's movie quotes and you are sure to get that loved up teenage feeling rushing right back!
---
1

True Love is MLT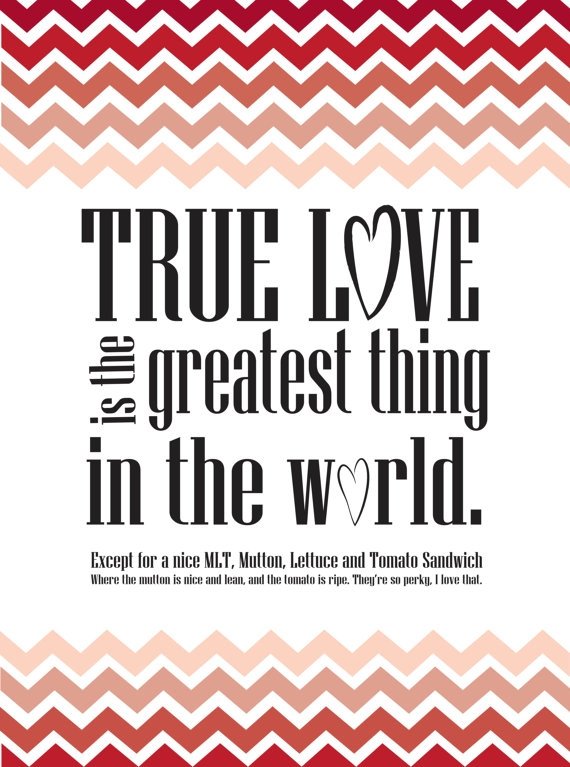 If you haven't seen The Princess Bride, you need to get over to Amazon right now. This has to be one of the most romantic yet hilarious 80's and 90's movie quotes, and it never gets old. The film may have been released back in 1987, but it's become a classic, and it's ideal for watching when you're in the mood for romance.
---
2

When You Realize...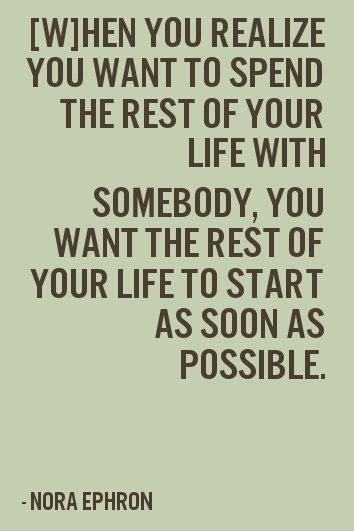 When Harry Met Sally was a huge hit in 1989. The film is all about two friends who slowly realize how much they actually mean to each other, and when Harry finally tells Sally how he feels, it's an intense moment. He's so sweet and wonderful, and you can't help but encourage Sally to agree, to tell him that she feels the same. Swoon.
---
3

What I Really Want to do with My Life...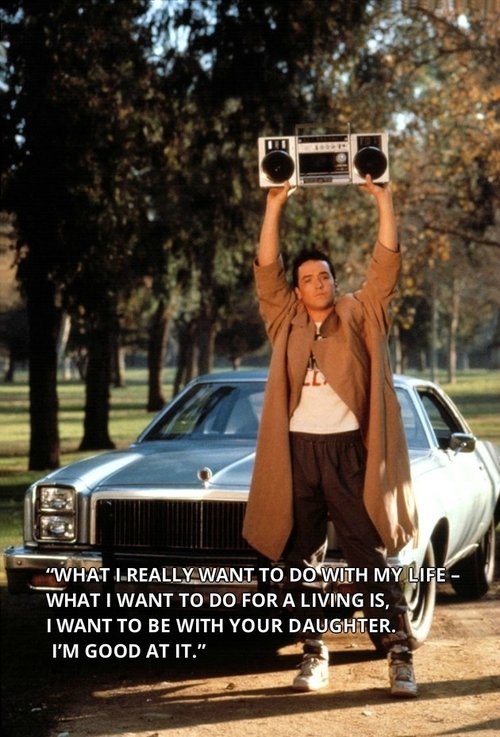 Did you have a no-good boyfriend during your teens? If you did, you'll probably relate to Say Anything. The 1989 movie was the first to feature a teenage boy holding a stereo playing romantic tunes above his head, a scene that has been repeated many times now. Whatever you think of the relationship, your heart will melt when he utters those lines…
---
4

A Million Tiny Things...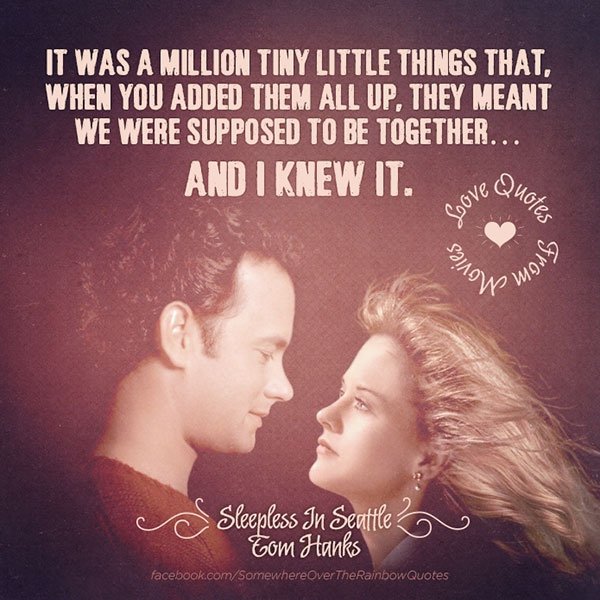 If Tom Hanks hasn't just melted your heart, you're probably one in a million. It's no wonder that Sleepless In Seattle is still one of the most romantic films, despite being made back in 1993.
---
5

Hello...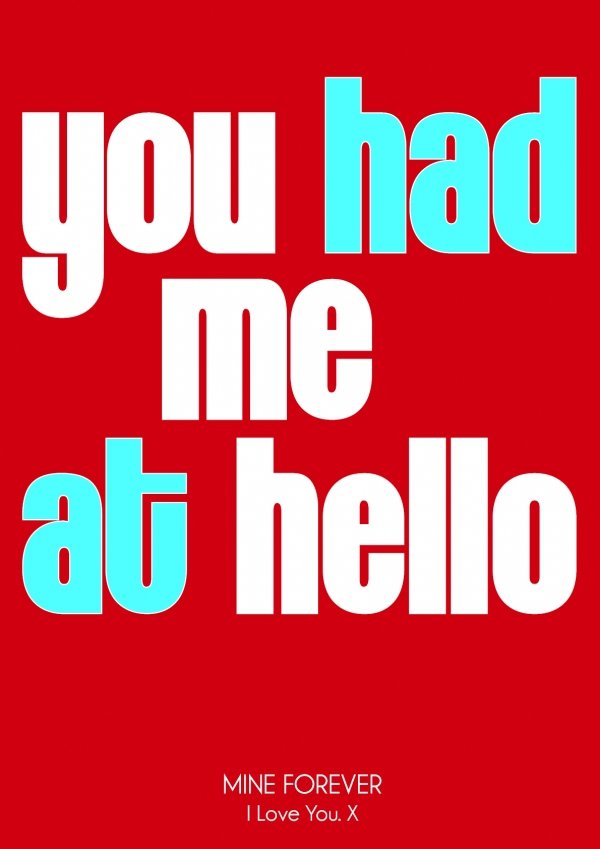 Renee Zellweger stole the whole movie when she uttered, "You had me at hello," in Jerry Maguire. The 1996 movie was packed with emotion, and Renee's line was inspired by the hit song by Kenny Chesney at the time. Want to know a weird fact? Renee and Chesney actually got married in real life. Unfortunately, the movie romance didn't transfer to their actual marriage, and they divorced a while later.
---
6

If You Love Someone...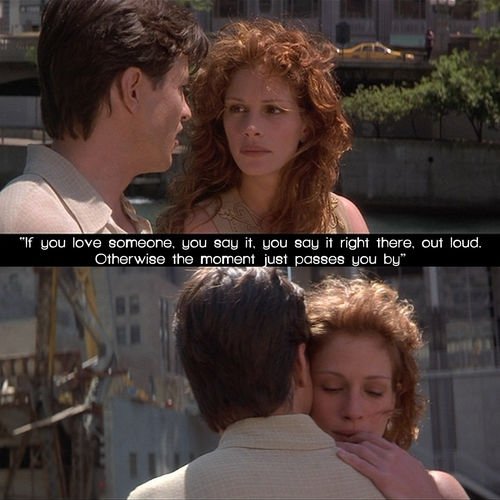 If you've ever been in love with a friend, you could probably sympathize with Julia Robert's character in My Best Friend's Wedding. This scene where she almost comes clean, telling her best friend that she is in love with him, is so honest and heartfelt and heavy. It's somehow romantic and heart-breaking at the same time.
7

Jump...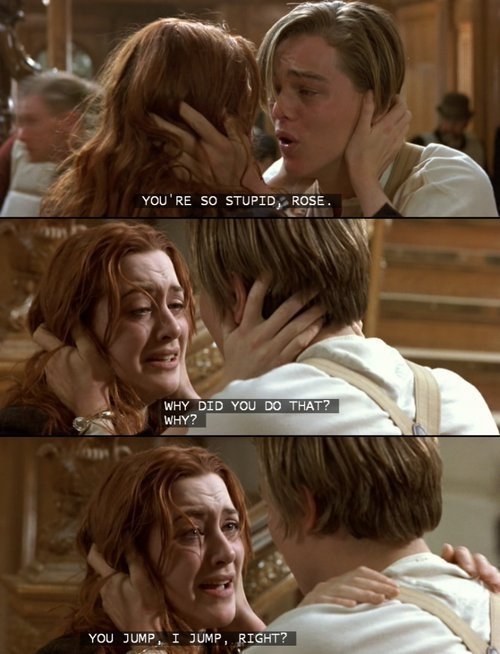 Yep, everyone will recognize this – it has to be one of the most well-known 90's movie quotes. While the film Titanic was made to tell the story of the ill-fated ship, it didn't skimp on the romance. Jack and Rose are starcrossed lovers, and this line really shows the emotion between the two. It's even sadder because you know what's coming…
If you're having trouble decoding your own feelings, or you want that romantic fuzzy feeling, definitely try renting a few of these films. They are almost guaranteed to make you weak at the knees, and it's a great way to reduce stress and work out how you really feel. What are you favorite 90's movie quotes? I'd love to know which lines you remember!
---
Comments
Popular
Related
Recent