7 Marilyn Monroe Movies That You Must See ...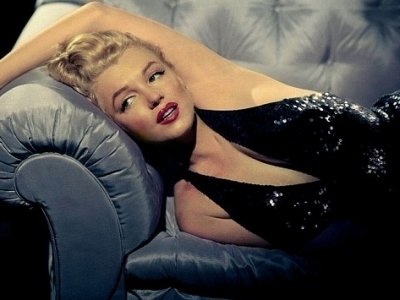 Voted #6 on the Greatest Female Actress List of all time by the American Film Institute (AFI), it's no wonder why I love Marilyn Monroe movies so much. She's an icon. If you haven't seen any Marilyn Monroe movies then you should definitely check out these picks. If you've already seen this list, then it's the perfect opportunity to watch them again!
On iTunes at: itunes.apple.com
"Some Like It Hot" is listed #1 as AFI's Greatest American Comedy Film of All-Time. After witnessing a crime, two male instrumentalists, Joe and Jerry, need to flee town and the only way to do that is by hitching a ride and traveling incognito with an all-women band. The two men need to keep up the charade but with the beautiful Marilyn Monroe as the lead singer Sugar, it's hard to keep their feelings at bay. Joe takes on another disguise and wins over Sugar's heart but she believes he is a millionaire. The film is hilarious and definitely something you should check out. It's one of my favorite Marilyn Monroe movies.
{{#comments_count}} Show Commnents ({{comments_count}}) {{/comments_count}}