Several years ago I started watching USA Network TV shows during the summer when I needed to relax in the evenings. I discovered that these TV shows are very entertaining and started watching several of their series regularly. Usually in the summer and mid-winter, there is nothing to watch on TV because all of the shows are having reruns. However, the USA Network TV shows usually run their seasons in the summer and mid-winter, which means there is something fresh to watch. If you are looking for a new TV series to watch, maybe one of these shows will be just thing for the nights you need to unwind.
---
1

Covert Affairs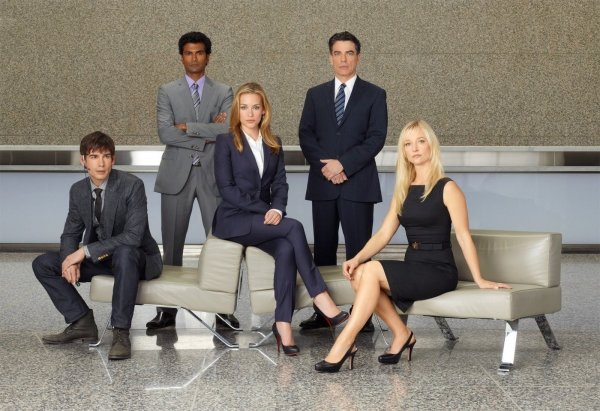 Covert Affairs is by far one of my favorite USA Network TV shows. Actually, it is probably one of my favorite TV shows on any station. In the series, Piper Perabo plays Annie Walker, a CIA agent. Annie is a very skilled agent, who will essentially do anything to get the job done. If you like the James Bond movies, you will love Covert Affairs because many of the scenes are action packed. However, action isn't the only aspect of the show. There are also complicated relationships that develop during a season and make the show even more interesting to watch. Most recently, Annie entered into a relationship with Auggie Anderson, a tech operative who happens to be blind. If you are interested in watching Annie's action packed spy adventures, the new season begins this summer.
2

Royal Pains

Royal Pains premiered in June of 2009, and it is a medical drama that puts a different spin on medicine. Mark Feuerstein stars in Royal Pains as Hank Lawson, a concierge doctor. The show is set in the Hamptons, where Hank and his brother, Evan, run Hank Med, the concierge practice. Although the show is a drama, there is a lot of comedy provided by Evan's various antics. Because most of this show takes place in the Hamptons during the summer, watching it is like a mini summer getaway. Fortunately, the new season will start this summer, so if you are in need of a staycation this is a great show to tune into.
---
3

Psych

Psych is one of USA Networks most popular series. It is a detective comedy that stars James Roday and Dulé Hill as Shawn Spencer and Burton "Gus" Guster. Shawn and Gus are best friends and partners as crime consultants for the Santa Barbra Police Department. The name of the show comes from Shawn's observational skills, which are so astute that he appears to be psychic. If you have never seen the show, you should know it is very funny and for the most part family friendly. I know of several families that regularly watch this show together. Perhaps it will become your family's new favorite show.
---
4

White Collar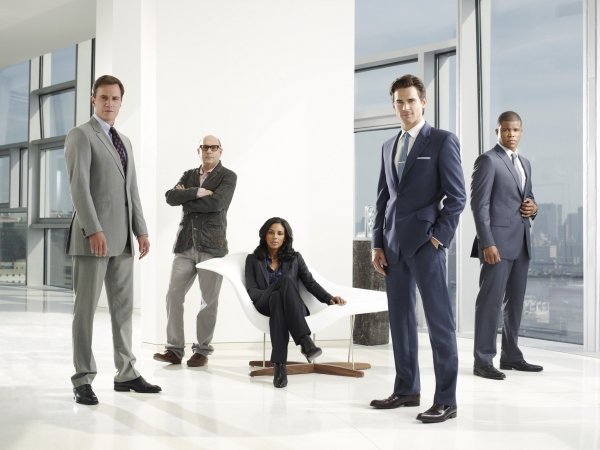 First airing in 2009, White Collar began a new season January 9. The show stars Matt Bomer as Neal Caffrey and Tim DeKay as Special Agent Peter Burke. The two men have a long standing working relationship that began when Special Agent Burke arrested Neal for various crimes he committed. When Neal escaped from prison, Special Agent Burke offered him a deal. Neal would not have to go back to prison if he helped Burke catch white collar criminals.
---
5

Suits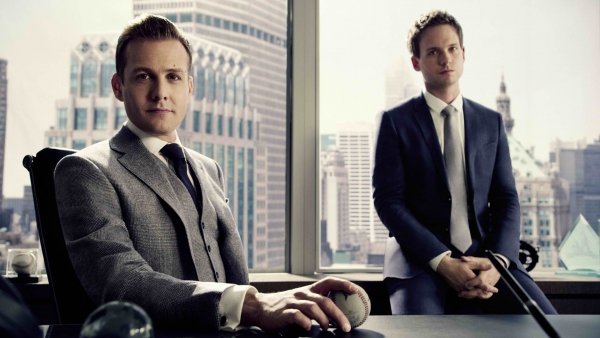 Suits has been on for nearly 3 years, and has a new episode airing on March 6. The show is set at a New York City law firm and stars Patrick J. Adams as Mike Ross, a brilliant man who got kicked out of college for selling the answers to a math test. Later, he convinces Harvey Specter, a partner in the law firm, to hire him despite the fact that he has no law degree. Clearly, everything is not above board, and the two men have to work hard to keep the secret of Mike's inadequate qualifications. Yet, Mike is able to help win many cases, which is a fun twist in the plot.
6

Graceland

Relatively new to the USA Network, Graceland is a police drama that first aired in June of 2013. In the show, a group of undercover agents from different law enforcement agencies live together in a Southern California beach house called Graceland. Because each of these agents has an undercover alias, there is a web of lies in the house that gets quite complicated. When a new agent is assigned to live in the house, FBI agent Mike Warren, the relationships in the house became much more complicated and the balance of lies is threatened. If you like complicated plots, you might want to give Graceland a try when its new season begins in the summer.
---
7

Playing House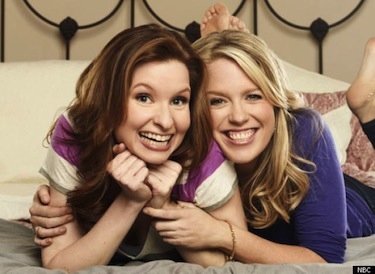 Playing House is a new series that begins this spring. It is set in Connecticut and stars Lennon Parham and Jessica St. Clair as Maggie and Emma. Maggie and Emma are lifelong friends with very different personalities. Yet, when Maggie finds her husband cheating, Emma gives up her career in China to help Maggie raise her baby. This comedy sounds very entertaining, and I can't wait to see it when it starts its first season in the spring.
While I don't spend hours and hours watching TV, I do like to watch a little TV in the evening to wind down. The USA Network has some great series to watch. There is a great variety, which means there is something for everyone. While Covert Affairs is my favorite show, you might prefer Suits or Graceland. Regardless, there are definitely some good shows to choose from. What TV shows do you like to watch after a tiring day?
---
Popular
Related
Recent